READINGS for 2008-03-24
Suddenly Jesus met them. "Greetings," he said. – Matthew 28:9a
As the gust of the autumn breeze brushes the trees, brown dead leaves fall from their branches. Except those of the mighty oak tree. Its rotting leaves continue to stubbornly cling on to the branches — even through winter — long after all the other trees around are barren and twiggy. But a miraculous thing happens though when spring comes. Fresh shoots of leaves emerge from the branches, pushing out the rotten leaves. What the external forces couldn't do, the life from within accomplishes!
In the original text, "Greetings!" in today's reading should have been more accurately translated to the more familiar "Hello!" Or better yet, "Haller!"
Hellos always start something, either a phone conversation or a new friendship. God's promise in His word says "Behold, I will make all things new." Maybe that's why Jesus said "Hello!"
The message of Easter Power is what New Year's resolutions, self-help books, psychology techniques and nagging wives couldn't do, the new life from within — through the resurrection of Jesus — could! It's so personal, and it's for me, because of "Hello!"
Jon Escoto
Have there been "ugly dead leaves" of sin that still cling so stubbornly in your life? Leave them all behind at the empty tomb. Live out this new life.
Lord, You rose from the dead for us. Let me not forget that You did it personally for me too. Hello Jesus! Make me
new!
Peter steps out and begins to proclaim the Gospel. The mantle has passed from Jesus to the Apostles and has continued to be passed down to us. None of us may be bishops of the Church but that does not mean that we do not have a mandate to proclaim the Gospel. The bishops have a particular role in this regard, to ensure that the Gospel is proclaimed and to guard its integrity and purity. We have the duty to live it and share it with whomever we can.
14
On the day of the Pentecost, Peter stood up with the Eleven, raised his voice, and proclaimed to them, "You who are Jews, indeed all of you staying in Jerusalem. Let this be known to you, and listen to my words.
22
"You who are Israelites, hear these words. Jesus the Nazorean was a man commended to you by God with mighty deeds, wonders, and signs, which God worked through him in your midst, as you yourselves know.
23
This man, delivered up by the set plan and foreknowledge of God, you killed, using lawless men to crucify him.
24
But God raised him up, releasing him from the throes of death, because it was impossible for him to be held by it.
25
For David says of him: 'I saw the Lord ever before me, with him at my right hand I shall not be disturbed.
26
Therefore my heart has been glad and my tongue has exulted; my flesh, too, will dwell in hope,
27
because you will not abandon my soul to the netherworld, nor will you suffer your holy one to see corruption.
28
You have made known to me the paths of life; you will fill me with joy in your presence.'
29
My brothers, one can confidently say to you about the patriarch David that he died and was buried, and his tomb is in our midst to this day.
30
But since he was a prophet and knew that God had sworn an oath to him that he would set one of his descendants upon his throne,
31
he foresaw and spoke of the resurrection of the Messiah, that neither was he abandoned to the netherworld nor did his flesh see corruption.
32
God raised this Jesus; of this we are all witnesses.
33
Exalted at the right hand of God, he received the promise of the Holy Spirit from the Father and poured it forth, as you both see and hear.
Psalm 16:1-2a and 5, 7-8, 9-10, 11
R: Keep me safe, O God; you are my hope.
1
Keep me, O God, for in you I take refuge;
2
I say to the LORD, "My Lord are you.
5
O LORD, my allotted portion and my cup, you it is who hold fast my lot.
(R)
7
I bless the LORD who counsels me; even in the night my heart exhorts me.
8
I set the LORD ever before me; with him at my right hand I shall not be disturbed.
(R)
9
Therefore my heart is glad and my soul rejoices, my body, too, abides in confidence;
10
because you will not abandon my soul to the nether world, nor will you suffer your faithful one to undergo corruption.
(R)
11
You will show me the path to life, fullness of joys in your presence, the delights at your right hand forever.
(R)
The women have to go and tell the disciples the good news that Jesus has risen from the dead. If there is such an imperative for them to do this, should we not also experience the same urgency to share the Gospel with others? I wonder why we can so often be lethargic when it comes to proclaiming the Good News to those around us.
8
Then they went away quickly from the tomb, fearful yet overjoyed, and ran to announce this to his disciples.
9
And behold, Jesus met them on their way and greeted them. They approached, embraced his feet, and did him homage.
10
Then Jesus said to them, "Do not be afraid. Go tell my brothers to go to Galilee, and there they will see me."
11
While they were going, some of the guard went into the city and told the chief priests all that had happened.
12
They assembled with the elders and took counsel; then they gave a large sum of money to the soldiers,
13
telling them, "You are to say, 'His disciples came by night and stole him while we were asleep.'
14
And if this gets to the ears of the governor, we will satisfy [him] and keep you out of trouble."
15
The soldiers took the money and did as they were instructed. And this story has circulated among the Jews to the present day.
think:
Are you lethargic when it comes to sharing the good news to those around you?
_______________________________________________________



God's special verse/thought for me today

________________
_________________________________________________________



T O D A Y ' S BLESSING LIST
Thank You Lord for:
____________________________________
_______________________________________________________
READ THE BIBLE IN ONE YEAR
Exodus 4-6
filled With aWe and Great Joy
I wonder what it would have been like to come to the realization that a man whom you watched die on a cross was now alive again. I think it would just about blow my mind! How could you explain such a thing to anyone? And yet this is the truth we are compelled to proclaim by our faith to an unbelieving generation. One of the big problems with such a proclamation is realizing that those who accept it as true will be forced to make a response to it. I think that this is one of the reasons why so many today claim to be agnostic – such a claim absolves them from having to make a positive response to the truth of the resurrection.
It is therefore the role and duty of a Christian to place before the unbeliever a witness of life that commands a response from those who meet us. What I mean by this is: if our proclamation of the Gospel is accompanied by the witness of a transformed and radical life, then the hearer will not be able to dismiss our proclamation so easily. I like the words of St. Francis of Assisi when he sends out his brothers to evangelize, "Preach the Gospel and use words if necessary!" St. Francis lived at a time when the Church needed to back up its words with a faithfully lived witness to Gospel principles. The Holy Spirit raised up both the Franciscan and Dominican Orders to meet this challenge.
The Church has a similar need today, but the world is also a very different sort of place than it was 1,000 years ago. I believe that today, the key witness of life that will transform the world will be that of the laity. It is the laity and not the clerics who represent the Church in all the various means of life in today's very secular and materialistic world. It will be the successful businessman, and the successful tradesman, and the successful factory worker, who are able to assimilate their faith into their professions and work situations that are going to carry the Gospel into the corners of the world.
Fr. Steve Tynan
How do I witness to my faith in my work situation? Do my colleagues know I am a practicing Christian or do I hide it from them?
Holy Spirit, help me to know how to witness to the truth of the Gospel in my work and family situations. Give me the strength to be faithful to this call.
St. Aldemar, abbot and miracle worker, pray for us.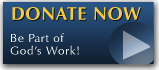 The FEAST is one of the happiest places on earth.

Click Here to find a Feast near you!
KERYGMA TV! is BACK
KERYGMA TV is on a new time slot and new channel Sundays 8 a.m. at IBC 13
Need Counseling? No Landline?
Now, you can use your mobile phone to call a friend for counseling at 09228407031. Or you may call our landlines 7266728, 7264709, 7259999 Mon-Fri 24-hrs, Sat 6am-5pm, Sun 6am-10am
BO BLOGS!
Go to Bo's Official Site and read his almost daily blog! Its not news, but thoughts and musings of Bo Sanchez. Get to know Bo in a more personal way --and find out what it means to live the life of a preacher. You get to enrich your faith as well.
DONATION
Remember to always donate your "first fruits"-not the last. Click on the "Donation" Box under the members menu - and you'll even see links to the nearest branches of the Banks where you can deposit.