READINGS for 2008-03-18
Jesus answered, "Are you really ready to die for me?" – John 13:38
Back in October 2000, our sales team was faced with a big deficit. We were below target for the past three months. While I was thinking about new sales strategies to implement, the senior manager of a client-company called. "I want to discuss your proposal," he said. Then he quickly hung up.
At the meeting, I felt confident I would close this deal. When the manager arrived, he gave me his opening line. "I can give you the purchase order but you have to pad the contract amount by 15 percent. Then you remit that amount to my personal account," he said.
Wow, I needed the sale but not this way. Although failing to meet the quota this month might cost me my job, deep in my heart, I knew I had to do the right thing. I said a silent prayer and told him that we don't do deals this way.
"That leaves me with no choice but to grant the order to the other vendor then," he replied. Then he stood up and left. I reported the incident to my boss, ready to face the consequence of my actions. After I told my story, he shook my hand and told me that I did the right thing. It pays to follow the Lord.
Alvin Fabella
Are you willing to die for Christ in similar situations?
Lord, grant me the courage to say no to wrongdoing. Remind me that saying yes to You means doing the right thing all the time.
God never has and never will fail to prepare us sufficiently for the task He has in mind for us. At times, this may not seem the case but that is probably because we lack faith and trust in Him rather than a lack of provision by God. All of us are called to be "light to the nations" and God has formed us for this task since we were in the womb. The question we now face is: Are we willing to take up the call?
1
Hear me, O coastlands, listen, O distant peoples. The LORD called me from birth, from my mother's womb he gave me my name.
2
He made of me a sharp-edged sword and concealed me in the shadow of his arm. He made me a polished arrow, in his quiver he hid me.
3
You are my servant, he said to me, Israel, through whom I show my glory.
4
Though I thought I had toiled in vain, and for nothing, uselessly, spent my strength, yet my reward is with the LORD, my recompense is with my God.
5
For now the LORD has spoken who formed me as his servant from the womb, that Jacob may be brought back to him and Israel gathered to him; and I am made glorious in the sight of the LORD, and my God is now my strength!
6
It is too little, he says, for you to be my servant, to raise up the tribes of Jacob, and restore the survivors of Israel; I will make you a light to the nations, that my salvation may reach to the ends of the earth.
Psalm 71:1-2, 3-4a, 5ab-6ab, 15 and 17
R: I will sing of your salvation.
1
In you, O LORD, I take refuge; let me never be put to shame.
2
In your justice rescue me, and deliver me; incline your ear to me, and save me.
(R)
3
Be my rock of refuge, a stronghold to give me safety, for you are my rock and my fortress.
4
O my God, rescue me from the hand of the wicked.
(R)
5
For you are my hope, O Lord; my trust, O God, from my youth.
6
On you I depend from birth; from my mother's womb you are my strength.
(R)
15
My mouth shall declare your justice, day by day your salvation.
17
O God, you have taught me from my youth, and till the present I proclaim your wondrous deeds.
(R)
Jesus realizes that the time of His death is fast approaching and that one of His closest friends will betray Him. What does He do? Does He seek to escape or try to circumvent the will of His Father? No. Jesus is surrendered to the will of His Father in heaven no matter what it may be. It is this obedience and trust in His Father that will enable Him to endure all that is coming. He knows that it is all part of God's plan of salvation for the world.
21
When he had said this, Jesus was deeply troubled and testified, "Amen, amen, I say to you, one of you will betray me."
22
The disciples looked at one another, at a loss as to whom he meant.
23
One of his disciples, the one whom Jesus loved, was reclining at Jesus' side.
24
So Simon Peter nodded to him to find out whom he meant.
25
He leaned back against Jesus' chest and said to him, "Master, who is it?"
26
Jesus answered, "It is the one to whom I hand the morsel after I have dipped it." So he dipped the morsel and [took it and] handed it to Judas, son of Simon the Iscariot.
27
After he took the morsel, Satan entered him. So Jesus said to him, "What you are going to do, do quickly."
28
[Now] none of those reclining at table realized why he said this to him.
29
Some thought that since Judas kept the money bag, Jesus had told him, "Buy what we need for the feast," or to give something to the poor.
30
So he took the morsel and left at once. And it was night.
31
When he had left, Jesus said, "Now is the Son of Man glorified, and God is glorified in him.
32
[If God is glorified in him,] God will also glorify him in himself, and he will glorify him at once.
33
My children, I will be with you only a little while longer. You will look for me, and as I told the Jews, 'Where I go you cannot come,' so now I say it to you.
36
Simon Peter said to him, "Master, where are you going?" Jesus answered [him], "Where I am going, you cannot follow me now, though you will follow later."
37
Peter said to him, "Master, why can't I follow you now? I will lay down my life for you."
38
Jesus answered, "Will you lay down your life for me? Amen, amen, I say to you, the cock will not crow before you deny me three times."
think:
God never has and never will fail to prepare us sufficiently for the task He has in mind for us.
_______________________________________________________



God's special verse/thought for me today

________________
_________________________________________________________



T O D A Y ' S BLESSING LIST
Thank You Lord for:
____________________________________
_______________________________________________________
READ THE BIBLE IN ONE YEAR
Genesis: 29-32
to BeCoMe a vessel of Glory
The title of this reflection sounds nice and attractive, doesn't it? I wonder what it really means and involves? In today's Second Servant Song from Isaiah, we read God's promise of glory to those who will be His servants. How do we become a servant of God? I am glad you have asked that question. Let us look at the beginning of an answer to it.
To become a servant of God is to realize first that you have been created by God (knit together in your mother's womb) for a purpose known only to the mind of God. It is to realize that God's purpose for your life is your highest possible calling — it is to choose to place your life at the service of that calling. This is not an easy task as Jesus or any of the saints will tell you. In fact, anyone who has honestly sought to follow the will of God will discover that it is not an easy thing to do. There are all sorts of obstacles that the devil will put in our lives to stop us from accomplishing our goal.
Isaiah tells us that to be a true servant is to be a beacon to others (a light to the nations), and thus to stand as living witness to the truth of God's love for His people. In Christian terms, it means to take on the values of the Gospel in our lives and to follow them without compromise. It means being a living light to the truth of God's word in the midst of a world that would rather listen to flattery and compromise. It means standing as a bulwark against the lies of the devil as they tempt those around us with the lure of easy riches and empty promises.
The saints are examples of this sort of life to us and if you read their testimonies and writings you will discover that it is not an easy path to take. Nevertheless, it is a path full of blessing and reward both in this life and the next. The Gospels often speak to us of discipleship in terms of embracing the crosses and sufferings of our lives with joy
because we know this is the way to eternal life.
Fr. Steve Tynan
Where is the focal point of my life at the moment? Is it my search and desire for eternal life? If it is not, then I need to reexamine my priorities and make seeking eternal life the number one.
Father, never let me lose sight of the promise of eternal life no matter how easy or difficult my life may be at the
time. Keep me focused upon living a true and holy life.
St. Cyril of Jerusalem, bishop and doctorof the Church, pray for us.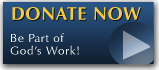 The FEAST is one of the happiest places on earth.

Click Here to find a Feast near you!
KERYGMA TV! is BACK
KERYGMA TV is on a new time slot and new channel Sundays 8 a.m. at IBC 13
Need Counseling? No Landline?
Now, you can use your mobile phone to call a friend for counseling at 09228407031. Or you may call our landlines 7266728, 7264709, 7259999 Mon-Fri 24-hrs, Sat 6am-5pm, Sun 6am-10am
BO BLOGS!
Go to Bo's Official Site and read his almost daily blog! Its not news, but thoughts and musings of Bo Sanchez. Get to know Bo in a more personal way --and find out what it means to live the life of a preacher. You get to enrich your faith as well.
DONATION
Remember to always donate your "first fruits"-not the last. Click on the "Donation" Box under the members menu - and you'll even see links to the nearest branches of the Banks where you can deposit.