READINGS for 2008-03-17
"He has sent me to proclaim liberty to captives…" – Luke 4:18
"I know not what course others may take; but as for me, give me liberty or give me death!"
I glanced at the audience to acknowledge their applause. I took a bow and left the stage.
I joined elocution contests in grade school. I won a lot of them. But not this one. The judges said I did not deliver the piece with much conviction. Can you blame me? I was a Grade 4 student then. The word liberty didn't mean anything to me at all. At that time, the only liberty I knew was condensed milk. "Give me liberty or give me death" is a famous quotation from a speech made by Patrick Henry in 1775 to the Virginia House of Burgesses that convinced them to pass a resolution delivering the Virginia troops to the war.
In today's Gospel, Jesus bringing liberty to captives means more than just physical freedom; He has come to set our spirits free. He assures us that through Him, we have been empowered to break free from the clutches of sin and death. This makes us all victors rather than victims. We are captives no more! "So if the Son sets you free, you will be free indeed" (John 8:36). Le t us celebrate our freedom.
Randy Borromeo
What are the areas of my life that are still in bondage to sin?
Lord, thank You for freedom. Thank You for setting us free. Thank You for the promise of a year of favor from
You. Amen.
The Servant Songs we reflect upon in the First Readings of Holy Week invite us to look at the way we embrace the call to serve in the Church. Do we serve selflessly or with self-interest? It is the former that God is looking for from us. These prophecies of Isaiah are remarkably rich in servant imagery. Let us take the time to apply them to our lives this week.
1
Here is my servant whom I uphold, my chosen one with whom I am pleased, upon whom I have put my spirit; he shall bring forth justice to the nations,
2
not crying out, not shouting, not making his voice heard in the street.
3
A bruised reed he shall not break, and a smoldering wick he shall not quench,
4
until he establishes justice on the earth; the coastlands will wait for his teaching.
5
Thus says God, the LORD, who created the heavens and stretched them out, who spreads out the earth with its crops, who gives breath to its people and spirit to those who walk on it.
6
I, the LORD, have called you for the victory of justice, I have grasped you by the hand; I formed you, and set you as a covenant of the people, a light for the nations,
7
to open the eyes of the blind, to bring out prisoners from confinement, and from the dungeon, those who live in darkness.
R: The Lord is my light and my salvation.
1
The LORD is my light and my salvation; whom should I fear? The LORD is my life's refuge; of whom should I be afraid?
(R)
2
When evildoers come at me to devour my flesh, my foes and my enemies themselves stumble and fall.
(R)
3
Though an army encamp against me, my heart will not fear; though war be waged upon me, even then will I trust.
(R)
13
I believe that I shall see the bounty of the LORD in the land of the living.
14
Wait for the LORD with courage; be stouthearted, and wait for the LORD.
(R)
Mary anoints the feet of Jesus. This is a rather unusual act as anointings are usually done to the head. Perhaps we have a symbol here of the humility of Jesus? Perhaps Mary is harking back to the text of Isaiah that speaks of the beauty of the feet of those who bring good news? As we reflect upon Mary's act, let us ask God to reveal to us its significance for our lives.
1
Six days before Passover Jesus came to Bethany, where Lazarus was, whom Jesus had raised from the dead.
2
They gave a dinner for him there, and Martha served, while Lazarus was one of those reclining at table with him.
3
Mary took a liter of costly perfumed oil made from genuine aromatic nard and anointed the feet of Jesus and dried them with her hair; the house was filled with the fragrance of the oil.
4
Then Judas the Iscariot, one [of] his disciples, and the one who would betray him, said,
5
"Why was this oil not sold for three hundred days' wages and given to the poor?"
6
He said this not because he cared about the poor but because he was a thief and held the money bag and used to steal the contributions.
7
So Jesus said, "Leave her alone. Let her keep this for the day of my burial.
8
You always have the poor with you, but you do not always have me."
9
[The] large crowd of the Jews found out that he was there and came, not only because of Jesus, but also to see Lazarus, whom he had raised from the dead.
10
And the chief priests plotted to kill Lazarus too,
11
because many of the Jews were turning away and believing in Jesus because of him.
think:
Do we serve selflessly or with self-interest?
_______________________________________________________



God's special verse/thought for me today

________________
_________________________________________________________



T O D A Y ' S BLESSING LIST
Thank You Lord for:
____________________________________
_______________________________________________________
READ THE BIBLE IN ONE YEAR
Genesis: 25-28
to serve the Cause of riGht
God has a plan for each of our lives. It has something to do with being an example of righteous living for others. In this excerpt from Isaiah, we hear the prophet telling the people of God that they have been called to "serve the cause of right." What do we think this might mean?
One thing for sure is that we can know that our task will not be easy. Every person who has lived a life of justice or a life fighting for the right of others will tell you that there are many obstacles that have to be overcome in such tasks. Making justice the goal of our lives is a choice that will bring suffering to us. Such a choice will always involve confronting sin in one way or another. Sin is fundamentally unjust, thus to live a just life will mean overcoming sin in our lives and in the world. It will mean that we have chosen to deny ourselves, take up our cross and follow in the footsteps of Jesus. It will mean that the life we have chosen is one of discipleship with Jesus as our Lord and Master.
Isaiah's prophecy is seen as one of the four Servant Songs of Yahweh — passages speaking prophetically about a figure who is to come to restore the moral reign of the Kingdom of God. Sometimes this figure seems to be an individual and at other times he seems to have a corporate personality. Thus it is not a matter of living a just life on our own — we do it with the help and support of others. It is as a member of the Church we strive for holiness and justice and the Church is not true to herself unless she is fully given to this task. Neither the Church nor any disciple of Jesus can be seen to be one with the world and its values. We must always stand as a counter-cultural witness that points to the deeper realities of the Kingdom of Heaven, rather than becoming consumed with the passing realities and pleasures of this world. This is our mission as men and women who have chosen to follow Jesus.
Fr. Steve Tynan
Do I realize that the path of a disciple of Jesus is one filled with difficulty and suffering as well as joys and
happiness?
Holy Spirit, help me always to look beyond the present moment of hardship to see the reward of eternal life You
offer to those who remain faithful to Your call.
St. Patrick, bishop and apostle of Ireland, pray for us.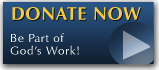 The FEAST is one of the happiest places on earth.

Click Here to find a Feast near you!
KERYGMA TV! is BACK
KERYGMA TV is on a new time slot and new channel Sundays 8 a.m. at IBC 13
Need Counseling? No Landline?
Now, you can use your mobile phone to call a friend for counseling at 09228407031. Or you may call our landlines 7266728, 7264709, 7259999 Mon-Fri 24-hrs, Sat 6am-5pm, Sun 6am-10am
BO BLOGS!
Go to Bo's Official Site and read his almost daily blog! Its not news, but thoughts and musings of Bo Sanchez. Get to know Bo in a more personal way --and find out what it means to live the life of a preacher. You get to enrich your faith as well.
DONATION
Remember to always donate your "first fruits"-not the last. Click on the "Donation" Box under the members menu - and you'll even see links to the nearest branches of the Banks where you can deposit.