READINGS for 2008-03-14
"… and Scripture cannot lose its force…" – John 10:35
I accepted Jesus into my life in 1982. I was so crazy in love with Jesus! If there was any time I fell head over heels in love, this was it. Then slowly, my passion began to wane as the world drew me back into its net. I was so disappointed with myself. I found the love that I had long been searching for and then I let it slip away. I kept praying that I would fall in love with Him again and have that same passion that made me want to surrender all to Him. I wasn't sinning or anything like that. I simply lost that loving feeling.
One day, I was invited to a small Bible study. As I was sitting quietly at the back, the brother presiding over the Bible study read these words from Revelation 2:4: "I hold this against you, though: you have lost your first love."
I sat upright in my chair. I couldn't believe what I was hearing! It was like an arrow shot straight to my heart. Slowly, the tears began to fall. That night, I recommitted my life to Him. And guess what? It's been 22 sweet years of being so crazy in love with Jesus. I have found my first love and I'm never ever going to let go!
Ronna Ledesma
Have you been allowing Scriptures, God's love letter to you, to minister to your spirit?
Lord, I truly believe that nothing in this age or in the ages to come, can ever separate me from Your love.
Jeremiah appeals to the justice of God to deliver him from the hands of his detractors and persecutors. Jeremiah knows the truth can set him free. It is the same for us today. One of the interesting experiences I have had with truth is that when I leave it behind and lie, my life gets tied up in the lie as I have to tell more lies to cover up the first one.
It is just not worth it. The truth will eventually come out so we may as well live by it from the start rather than delay it.
10
I hear the whisperings of many, "Terror on every side! Denounce! Let us denounce him!" All those who were my friends are on the watch for any misstep of mine. "Perhaps he will be trapped; then we can prevail, and take our vengeance on him."
11
But the LORD is with me, like a mighty champion my persecutors will stumble, they will not triumph. In their failure they will be put to utter shame, to lasting, unforgettable confusion.
12
O LORD of hosts, you who test the just, who probe mind and heart, let me witness the vengeance you take on them, for to you I have entrusted my cause.
13
Sing to the LORD, praise the LORD, for he has rescued the life of the poor from the power of the wicked!
Psalm 18:2-3a, 3bc-4, 5-6, 7
R: In my distress I called upon the Lord, and he heard my voice.
1 [2]
I love you, O LORD, my strength,
2 [3]
O LORD, my rock, my fortress, my deliverer.
(R)
My God, my rock of refuge, my shield, the horn of my salvation, my stronghold!
3 [4]
Praised be the LORD, I exclaim, and I am safe from my enemies.
(R)
4 [5]
The breakers of death surged round about me, the destroying floods overwhelmed me;
5 [6]
the cords of the nether world enmeshed me, the snares of death overtook me.
(R)
6 [7]
In my distress I called upon the LORD and cried out to my God; from his temple he heard my voice, and my cry to him reached his ears.
(R
)
The Jews know that every time they confront Jesus with a challenge, He outdoes them in quoting Scripture that refutes their position. This is the nature of truth. Truth cannot be hidden forever. This is why Paul prays for the time when every knee shall bow at the name of Jesus and every tongue declare that Jesus Christ is Lord to the glory of God the Father. He knows this will happen because it is the truth. Reflect for a while and write down all the truths that have to do with the way God relates to you. Now, I dare you to live by them all.
31
The Jews again picked up rocks to stone him.
32
Jesus answered them, "I have shown you many good works from my Father. For which of these are you trying to stone me?"
33
The Jews answered him, "We are not stoning you for a good work but for blasphemy. You, a man, are making yourself God."
34
Jesus answered them, "Is it not written in your law, 'I said, "You are gods" '?
35
If it calls them gods to whom the word of God came, and scripture cannot be set aside,
36
can you say that the one whom the Father has consecrated and sent into the world blasphemes because I said, 'I am the Son of God'?
37
If I do not perform my Father's works, do not believe me;
38
but if I perform them, even if you do not believe me, believe the works, so that you may realize [and understand] that the Father is in me and I am in the Father."
39
[Then] they tried again to arrest him; but he escaped from their power.
40
He went back across the Jordan to the place where John first baptized, and there he remained.
41
Many came to him and said, "John performed no sign, but everything John said about this man was true."
42
And many there began to believe in him.
think:
Write down all the truths that have to do with the way God relates to you. Now, I dare you to live by them all.
_______________________________________________________



God's special verse/thought for me today

________________
_________________________________________________________



T O D A Y ' S BLESSING LIST
Thank You Lord for:
____________________________________
_______________________________________________________
READ THE BIBLE IN ONE YEAR
Genesis 13-16
What We do defines Who We are
We have all probably heard the saying , "You are what you eat." To a certain extent this is true – if a person eats junk food all the time, they will get fat and become very unhealthy. On the other hand, if a person is always eating good food, they will become strong and healthy. This is an analogy for what we read in today's Gospel where Jesus is telling the Pharisees to see who He is by the works that He does. Even if they do not want to believe what these works tell them about Him, they must still believe in the works as they are indisputable.
In the same way, we Christians must always seek to give witness to the world through the way we live our lives. It is imperative for the work and success of the Gospel proclamation that Christians actually be the people the Gospel calls us to be. If our lives give witness to the truth of the Gospel, then those who do not believe in Christ will not be able to accuse us of failing to practice what we preach. Jesus is the perfect example for us as His life is the perfect example of what He preaches. Jesus knows this and He engages the Pharisees and the Jews on these grounds, in order that they will be unable to refute what He tells them.
Actions define us far more powerfully than speaking any words can ever do. We must realize that our actions define and form our character as men and women and thus we become a concrete witness to a set of beliefs according to the way we live our lives. Jesus knows that if he lives according to God's will, His life will speak out the truth through His actions and not just His words. As St. Francis of Assisi is known to have said to his brothers, "Go and proclaim the Gospel … use words if necessary!" It is who we are and what we do that people will experience first and foremost in our lives. Let us make sure that what they see and experience will lead them to Jesus and not in the opposite direction.
Fr. Steve Tynan
Am I conscious that everything I do and say contributes to the making of my moral character? Are there aspects of my life I need to transform so that they will better reflect my Christian beliefs?
Holy Spirit, open my heart to the power of Your grace so that I will draw strength from You rather than seek to accomplish what I need to do in my own strength.
St. Mathilda, queen, pray for us.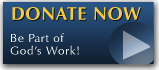 The FEAST is one of the happiest places on earth.

Click Here to find a Feast near you!
KERYGMA TV! is BACK
KERYGMA TV is on a new time slot and new channel Sundays 8 a.m. at IBC 13
Need Counseling? No Landline?
Now, you can use your mobile phone to call a friend for counseling at 09228407031. Or you may call our landlines 7266728, 7264709, 7259999 Mon-Fri 24-hrs, Sat 6am-5pm, Sun 6am-10am
BO BLOGS!
Go to Bo's Official Site and read his almost daily blog! Its not news, but thoughts and musings of Bo Sanchez. Get to know Bo in a more personal way --and find out what it means to live the life of a preacher. You get to enrich your faith as well.
DONATION
Remember to always donate your "first fruits"-not the last. Click on the "Donation" Box under the members menu - and you'll even see links to the nearest branches of the Banks where you can deposit.