READINGS for 2008-03-11
"We are disgusted with this wretched food!" – Numbers 21:5b
We can compare our lives to a banquet. When we look at the food on the table, we see two general types of viand. One can be likened to
crispy pata,
a tasty fried pork dish. The other is
ampalaya,
a bitter vegetable. Which is more delicious? Most of us will agree it's the
crispy pata.
But what gives us more sustenance? Definitely the
ampalaya.
When God prepares a banquet for us, He will not always prepare
crispy pata
because eating this every single day will give us a heart attack. He surely won't feed us
ampalaya
every day, too, because we'll eventually get tired of eating it.
What He does is balance our diet. He sometimes feeds us
crispy pata
and sometimes gives us
ampalaya
. Many times, He prepares a combination of both. This moment, your life could be filled with joys and successes, like the
crispy pata.
However, there are times when life is garnished with the
ampalaya
of failure and trials. Both are needed to balance our "diet."
Without one or the other, we either become too content, or too hopeless. Remember, in His wisdom, He always prepares a banquet of love especially for you.
Arun Gogna
In the banquet of life, what are you enjoying now — the
crispy pata
or the
ampalaya
? Remember, you need both for a good soul diet!
"You, O God, prepare a table before me, in the presence of my enemies."
What is the truth about the intention of God in saving His people from Egypt? Did He save them only to have them die in the desert? That is utterly ridiculous. Equally ridiculous are many of the temptations the enemy will place before us in our lives today. The first criterion we should apply to any temptation is, "Is this the truth?" When we recognize it is not true then we should stand against it and challenge the lie with the biblical truth that refutes it.
4
From Mount Hor they set out on the Red Sea road, to by-pass the land of Edom. But with their patience worn out by the journey,
5
the people complained against God and Moses, "Why have you brought us up from Egypt to die in this desert, where there is no food or water? We are disgusted with this wretched food!"
6
In punishment the LORD sent among the people saraph serpents, which bit the people so that many of them died.
7
Then the people came to Moses and said, "We have sinned in complaining against the LORD and you. Pray for the LORD to take the serpents from us." So Moses prayed for the people,
8
and the LORD said to Moses, "Make a saraph and mount it on a pole, and if anyone who has been bitten looks at it, he will recover."
9
Moses accordingly made a bronze serpent and mounted it on a pole, and whenever anyone who had been bitten by a serpent looked at the bronze serpent, he recovered.
Psalm 102:2-3, 16-18, 19-21
R; O Lord, hear my prayer, and let my cry come to you.
1 [2]
O LORD, hear my prayer, and let my cry come to you.
2 [3]
Hide not your face from me in the day of my distress. Incline your ear to me; in the day when I call, answer me speedily.
(R)
15 [16]
The nations shall revere your name, O LORD, and all the kings of the earth your glory,
16 [17]
when the LORD has rebuilt Zion and appeared in his glory;
17 [18]
when he has regarded the prayer of the destitute, and not despised their prayer.
(R)
18 [19]
Let this be written for the generation to come, and let his future creatures praise the LORD
19 [20]
"The LORD looked down from his holy height, from heaven he beheld the earth,
20 [21]
To hear the groaning of the prisoners, to release those doomed to die."
(R)
If we are ever left wondering why people believed in Jesus when He spoke of the mysteries of God's love for us, I can assure you it is because He spoke the truth without fear or favor. Jesus never bowed to popular opinion or to the pressures of the authorities of His day. The only thing that concerned Him was whether or not it was the truth He
spoke about. Truth has a power and beauty of its own that always makes itself known if we are willing to honestly seek it with an open heart.
21
Jesus said to them again, "I am going away and you will look for me, but you will die in your sin. Where I am going you cannot come."
22
So the Jews said, "He is not going to kill himself, is he, because he said, 'Where I am going you cannot come'?"
23
He said to them, "You belong to what is below, I belong to what is above. You belong to this world, but I do not belong to this world.
24
That is why I told you that you will die in your sins. For if you do not believe that I AM, you will die in your sins."
25
So they said to him, "Who are you?" Jesus said to them, "What I told you from the beginning.
26
I have much to say about you in condemnation. But the one who sent me is true, and what I heard from him I tell the world."
27
They did not realize that he was speaking to them of the Father.
28
So Jesus said to them, "When you lift up the Son of Man, then you will realize that I AM, and that I do nothing on my own, but I say only what the Father taught me.
29
The one who sent me is with me. He has not left me alone, because I always do what is pleasing to him."
30
Because he spoke this way, many came to believe in him.
think:
Jesus never bowed to popular opinion or to the pressures of the authorities of His day. The only thing that concerned Him was whether or not it was the truth He spoke about.
_______________________________________________________

God's special verse/thought for me today________________
_________________________________________________________

T O D A Y ' S BLESSING LIST
Thank You Lord for: ____________________________________
_______________________________________________________
READ THE BIBLE IN ONE YEAR Genesis 1-4
We Must Confront the sin in our lives
Jesus came to the world to reveal the horror of sin and its consequences. He came to encourage us to respond to God's offer of salvation. He came to redeem us and offer us the gift of eternal life. He came to give us the gift of the Holy Spirit. The critical point of all this is to recognize that there is nothing more God can do. The next step is up to us. How will we respond to God's offer of grace?
In the Gospel, Jesus tells the Pharisees to their faces that they need to think hard about what they are doing, and how they are living their lives. From what Jesus has seen, there is great danger that they are blinding themselves to the revelation of God's love He is bringing. In colloquial terms, "They are in serious danger of completely missing the boat!" I hope and pray the same is not true for us. Sometimes I wonder about this when I look at the so-called lifestyle of the Christian world. There is so much compromise today that it is often difficult to recognize Christians from among the secular materialists. How are our lives practically different from the semi-pagan world around us? Where are the Christian politicians who have the courage to stand for moral truths rather than give way to pressure and interests groups for the sake of votes and popularity? These and many other examples are worth our reflection. Somewhere in the list there will be a challenge appropriate for each one of us.
Jesus did not give in to the ways of the world around Him. He knew what He wanted to say and He said it. He did not compromise the Gospel for any sense of popularity or cheap friendship. After all, He did tell us that it is only the truth that can set us free (John 8:32). Herein lies our challenge – to embrace, live and proclaim the truth of God's love at all times and at every opportunity we get.
Fr. Steve Tynan
Are there areas in my life where I regularly compromise the truth? What can I do to stop this so that the witness I give is both true and strong with integrity as its foundation?
Holy Spirit, I need Your grace to help me live the truth of God's love and forgiveness fully in my life. Help me to
avoid the pitfalls of temptation and compromise so that I will stand as a light for others to the path of salvation.
St. Constantine, martyr, pray for us.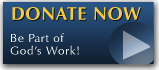 The FEAST is one of the happiest places on earth.

Click Here to find a Feast near you!
KERYGMA TV! is BACK
KERYGMA TV is on a new time slot and new channel Sundays 8 a.m. at IBC 13
Need Counseling? No Landline?
Now, you can use your mobile phone to call a friend for counseling at 09228407031. Or you may call our landlines 7266728, 7264709, 7259999 Mon-Fri 24-hrs, Sat 6am-5pm, Sun 6am-10am
BO BLOGS!
Go to Bo's Official Site and read his almost daily blog! Its not news, but thoughts and musings of Bo Sanchez. Get to know Bo in a more personal way --and find out what it means to live the life of a preacher. You get to enrich your faith as well.
DONATION
Remember to always donate your "first fruits"-not the last. Click on the "Donation" Box under the members menu - and you'll even see links to the nearest branches of the Banks where you can deposit.