READINGS for 2008-03-09
"I am the resurrection and the life; whoever believes in me, even if he dies, will live." – John 11:25
My mother died of cancer. I didn't leap for joy when the doctor told us about her condition. But another part of me was happy that if she didn't get healed, she would still be in a far better place than earth could ever be.
So when she died a few months after her surgery, I prayed hard that the Lord would make her worthy to enter that blessed place. Recently, she appeared in a dream. She was smiling. So now even as I continue to pray for her, I also more often ask for her intercession.
I savor my hope-filled view of death because I got delivered from the fear of dying after I came to know Jesus in a more personal way. Now I look forward to that time without worry. I will probably still commit sin, and I don't know how long the journey will take, or how difficult it will be. But as surely as Jesus said it, then He will raise me to everlasting life.
We don't have to be saints to believe there is heaven. We just need to believe in the One who will let us enter it — Jesus.
Joy Sosoban
Heaven… to Him of adequate desire No further 'tis, than Here. (Emily Dickinson)
In light or darkness, Lord, let me believe steadfastly in heaven.
St. Frances of Rome, religious, pray for us.
This prophecy of Ezekiel is rather amazing in that its content speaks specifically of the resurrection of the dead – God will raise his people from their graves. This is precisely the hope that we are given through the resurrection of Jesus from the dead. As we reflect upon the words of Ezekiel, let us marvel at how God has prepared His people for this truth from centuries before the sending of Jesus, His Son, to bring it about.
12
Thus says the Lord GOD: O my people, I will open your graves and have you rise from them, and bring you back to the land of Israel.
13
Then you shall know that I am the LORD, when I open your graves and have you rise from them, O my people!
14
I will put my spirit in you that you may live, and I will settle you upon your land; thus you shall know that I am the LORD. I have promised, and I will do it, says the LORD.
Psalm 130:1-2, 3-4, 5-6, 7-8
R: With the Lord there is mercy and fullness of redemption.
1
Out of the depths I cry to you, O LORD; Lord, hear my voice!
2
Let your ears be attentive to my voice in supplication.
(R)
3
If you, O LORD, mark iniquities, LORD, who can stand?
4
But with you is forgiveness, that you may be revered.
(R)
5
I trust in the LORD; my soul trusts in his word.
6
More than sentinels wait for the dawn, let Israel wait for the LORD.
(R)
7
For with the LORD is kindness and with him is plenteous redemption;
8
and he will redeem Israel from all their iniquities.
Paul contrasts the absolute difference between living a life under the death of sin and living a life under the grace of the Holy Spirit. In truth, there is little to compare because the difference is so great between the two states of life. I wonder if this is our own experience under the Spirit of God? If it is not, then perhaps we need to surrender more and bring our lives fully under the grace of God.
8
Those who are in the flesh cannot please God.
9
But you are not in the flesh; on the contrary, you are in the spirit, if only the Spirit of God dwells in you. Whoever does not have the Spirit of Christ does not belong to him.
10
But if Christ is in you, although the body is dead because of sin, the spirit is alive because of righteousness.
11
If the Spirit of the one who raised Jesus from the dead dwells in you, the one who raised Christ from the dead will give life to your mortal bodies also, through his Spirit that dwells in you.
Jesus raises His good friend Lazarus from the dead. Why does He do this? I think it is in part to demonstrate or prefigure His own resurrection and also to demonstrate the power He has over death. Death is something that people fear. Death weakens us to the point of despair. With Jesus we see that He does not despair and has power over death. It is to this freedom He wants us all to come.
1
Now a man was ill, Lazarus from Bethany, the village of Mary and her sister Martha.
2
Mary was the one who had anointed
the Lord with perfumed oil and dried his feet with her hair; it was her brother Lazarus who was ill.
3
So the sisters sent word to him, saying, "Master, the one you love is ill."
4
When Jesus heard this he said, "This illness is not to end in death, but is for the glory of God, that the Son of God may be glorified through it."
5
Now Jesus loved Martha and her sister and Lazarus.
6
So when he heard that he was ill, he remained for two days in the place where he was.
7
Then after this he said to his disciples, "Let us go back to Judea."
8
The disciples said to him, "Rabbi, the Jews were just trying to stone you, and you want to go back there?"
9
Jesus answered, "Are there not twelve hours in a day? If one walks during the day, he does not stumble, because he sees the light of this world.
10
But if one walks at night, he stumbles, because the light is not in him."
11
He said this, and then told them, "Our friend Lazarus is asleep, but I am going to awaken him."
12
So the disciples said to him, "Master, if he is asleep, he will be saved."
13
But Jesus was talking about his death, while they thought that he meant ordinary sleep.
14
So then Jesus said to them clearly, "Lazarus has died.
15
And I am glad for you that I was not there, that you may believe. Let us go to him."
16
So Thomas, called Didymus, said to his fellow disciples, "Let us also go to die with him."
17
When Jesus arrived, he found that Lazarus had already been in the tomb for four days.
18
Now Bethany was near Jerusalem, only about two miles away.
19
And many of the Jews had come to Martha and Mary to comfort them about their brother.
20
When Martha heard that Jesus was coming, she went to meet him; but Mary sat at home.
21
Martha said to Jesus, "Lord, if you had been here, my brother would not have died.
22
[But] even now I know that whatever you ask of God, God will give you."
23
Jesus said to her, "Your brother will rise."
24
Martha said to him, "I know he will rise, in the resurrection on the last day."
25
Jesus told her, "I am the resurrection and the life; whoever believes in me, even if he dies, will live,
26
and everyone who lives and believes in me will never die. Do you believe this?"
27
She said to him, "Yes, Lord. I have come to believe that you are the Messiah, the Son of God, the one who is coming into the world."
28
When she had said this, she went and called her sister Mary secretly, saying, "The teacher is here and is asking for you."
29
As soon as she heard this, she rose quickly and went to him.
30
For Jesus had not yet come into the village, but was still where Martha had met him.
31
So when the Jews who were with her in the house comforting her saw Mary get up quickly and go out, they followed her, presuming that she was going to the tomb to weep there.
32
When Mary came to where Jesus was and saw him, she fell at his feet and said to him, "Lord, if you had been here, my brother would not have died."
33
When Jesus saw her weeping and the Jews who had come with her weeping, he became perturbed and deeply troubled,
34
and said, "Where have you laid him?" They said to him, "Sir, come and see."
35
And Jesus wept.
36
So the Jews said, "See how he loved him."
37
But some of them said, "Could not the one who opened the eyes of the blind man have done something so that this man would not have died?"
38
So Jesus, perturbed again, came to the tomb. It was a cave, and a stone lay across it.
39
Jesus said, "Take away the stone." Martha, the dead man's sister, said to him, "Lord, by now there will be a stench; he has been dead for four days."
40
Jesus said to her, "Did I not tell you that if you believe you will see the glory of God?"
41
So they took away the stone. And Jesus raised his eyes and said, "Father, I thank you for hearing me.
42
I know that you always hear me; but because of the crowd here I have said this, that they may believe that you sent me."
43
And when he had said this, he cried out in a loud voice, "Lazarus, come out!"
44
The dead man came out, tied hand and foot with burial bands, and his face was wrapped in a cloth. So Jesus said to them, "Untie him and let him go."
45
Now many of the Jews who had come to Mary and seen what he had done began to believe in him.
think:
Jesus frees us not just from our fear of death but even from its power.
_______________________________________________________



God's special verse/thought for me today

________________
_________________________________________________________



T O D A Y ' S BLESSING LIST
Thank You Lord for:
____________________________________
_______________________________________________________
READ THE BIBLE IN ONE YEAR
Revelations: 15-18
Things to be grateful for from the past week
________________________________________________________________
________________________________________________________________
_________________________________________________________________
Things to ask God for in the coming week
________________________________________________________________
_________________________________________________________________
________________________________________________________________
Most important word God told me this week
________________________________________________________________
_________________________________________________________________
Christians are challenged to submit their lives to the rule of the Spirit of God. The other choice is to live according to the passions of the flesh. St. Paul is a man who understands how easy it is to be good-willed and yet wrong in one's understanding of a particular matter. We first meet him in the Acts of the Apostles when he is getting permission to arrest and persecute the early Christian Church. He thought he was doing God's will in this. However, he discovers how wrong he was and becomes a Christian himself. God raised St. Paul to become one of the greatest evangelists the Church has ever seen.
Paul's early life was guided by his pride. He thought he knew all there was to know about the things of God and he acted accordingly. But he failed to allow himself to be guided by the Spirit of God in this judgment. The same can happen to us if we do not consciously submit ourselves to the guiding wisdom of the Holy Spirit on a daily basis. This requires great humility and the willingness to seek out the Spirit's wisdom through prayer and the reading of the Scriptures. We also have the teachings of the Church and the lives of the saints to guide us. Only when we do this will we be able to fully discern God's will and receive the grace to be able to live it.
In the Gospels, we see Jesus returning to prayer, seeking His Father's wisdom concerning the next step in His ministry. We need to learn from the humility of Jesus and recognize that if it is good enough for the Son of God to submit His life to the Father, then it ought to be good enough for us as well. There is protection in uniting our minds and hearts with the will of
God that we will not find in our own wills or strength. This is why the Scriptures always applaud as wise those who place their lives under the grace of God in submission to His will.
Fr. Steve Tynan
Do I tend to live and act as an independent spirit, or am I willing to live according to God's will – in submission to the guidance of the Holy Spirit?
Lord Jesus, open my heart to the wisdom of the Holy Spirit, and grant me the grace of humility in ever-growing abundance, so that I will submit my life to His power and grace.
St. Frances of Rome, religious, pray for us.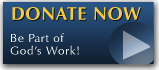 The FEAST is one of the happiest places on earth.

Click Here to find a Feast near you!
KERYGMA TV! is BACK
KERYGMA TV is on a new time slot and new channel Sundays 8 a.m. at IBC 13
Need Counseling? No Landline?
Now, you can use your mobile phone to call a friend for counseling at 09228407031. Or you may call our landlines 7266728, 7264709, 7259999 Mon-Fri 24-hrs, Sat 6am-5pm, Sun 6am-10am
BO BLOGS!
Go to Bo's Official Site and read his almost daily blog! Its not news, but thoughts and musings of Bo Sanchez. Get to know Bo in a more personal way --and find out what it means to live the life of a preacher. You get to enrich your faith as well.
DONATION
Remember to always donate your "first fruits"-not the last. Click on the "Donation" Box under the members menu - and you'll even see links to the nearest branches of the Banks where you can deposit.