READINGS for 2008-03-06
"I do not accept human praise." – John 5:41
I was having lunch with friends one day. I was really getting hungry but couldn't start eating because my friend who was blessing our food was saying a litany of prayers. Then I heard a little girl from the other table saying a simple yet poignant prayer. "Thank You, Lord Jesus, for the fries, the burger and the Coke, and for giving Mommy and Daddy the money to buy
them." "Amen," I replied, to the surprise of my friend who was still praying.
God takes no account of the quantity of words we use when we talk to Him. The one thing He looks into is our motives and the state of our hearts when we pray. We should never utter one syllable of prayer, either in public or in private, until we are sure that we have come into the presence of God and are actually praying to Him.
The greatest acts of worship are acts of simple obedience to God each day of the week.
Jane Gonzales
Is it possible that the reason why more of our prayers are not answered is because we are more concerned about bringing our prayers to men more than to God?
Dear Lord, may every word I speak be a true form of worship. Amen.
It is amazing to think that the same people who have been miraculously freed from the hands of the Egyptians could so quickly revert to the making of an idol. Yes, traveling through the desert may not be an enjoyable experience but is it that bad as to force you to forsake the One who has delivered you from slavery? Before we answer, let us look at our own struggles with sin and see what that says regarding our acceptance or rejection of the saving love of God that He poured out for us on the cross.
7
The LORD said to Moses, "Go down at once to your people, whom you brought out of the land of Egypt, for they have become depraved.
8
They have soon turned aside from the way I pointed out to them, making for themselves a molten calf and worshipping it, sacrificing to it and crying out, 'This is your God, O Israel, who brought you out of the land of Egypt!'
9
I see how stiffnecked this people is," continued the LORD to Moses.
10
"Let me alone, then, that my wrath may blaze up against them to consume them. Then I will make of you a great nation."
11
But Moses implored the LORD, his God, saying, "Why, O LORD, should your wrath blaze up against your own people, whom you brought out of the land of Egypt with such great power and with so strong a hand?
12
Why should the Egyptians say, 'With evil intent he brought them out, that he might kill them in the mountains and exterminate them from the face of the earth'? Let your blazing wrath die down; relent in punishing your people.
13
Remember your servants Abraham, Isaac and Israel, and how you swore to them by your own self, saying, 'I will make your descendants as numerous as the stars in the sky; and all this land that I promised, I will give your descendants as their perpetual heritage.' "
14
So the LORD relented in the punishment he had threatened to inflict on his people.
Psalm 106:19-20, 21-22, 23
R: Remember us, O Lord, as you favor your people.
19
Our fathers made a calf in Horeb and adored a molten image;
20
they exchanged their glory for the image of a grass eating bullock.
(R)
21
They forgot the God who had saved them, who had done great deeds in Egypt,
22
wondrous deeds in the land of Ham, terrible things at the Red Sea.
(R)
23
Then he spoke of exterminating them, but Moses, his chosen one, withstood him in the breach to turn back his destructive wrath.
(R)
Jesus has a witness, and a well-known one at that, in John the Baptist who conforms to His identity and preaching. Many of those who reject Jesus also reject John but I am sure his appeal would have helped some come to faith in Him. Besides, Jesus' life and actions have the ability to speak for themselves. When I read the Gospel records of His life and ministry I find it difficult to understand why people did not believe in Him. But then hindsight and 2,000 years of further evidence has helped me as well.
31
"If I testify on my own behalf, my testimony cannot be verified.
32
But there is another who testifies on my behalf, and I know that the testimony he gives on my behalf is true.
33
You sent emissaries to John, and he testified to the truth.
34
I do not accept testimony from a human being, but I say this so that you may be saved.
35
He was a burning and shining lamp, and for
a while you were content to rejoice in his light.
36
But I have testimony greater than John's. The works that the Father gave me to accomplish, these works that I perform testify on my behalf that the Father has sent me.
37
Moreover, the Father who sent me has testified on my behalf. But you have never heard his voice nor seen his form,
38
and you do not have his word remaining in you, because you do not believe in the one whom he has sent.
39
You search the scriptures, because you think you have eternal life through them; even they testify on my behalf.
40
But you do not want to come to me to have life.
41
I do not accept human praise;
42
moreover, I know that you do not have the love of God in you.
43
I came in the name of my Father, but you do not accept me; yet if another comes in his own name, you will accept him.
44
How can you believe, when you accept praise from one another and do not seek the praise that comes from the only God?
45
Do not think that I will accuse you before the Father: the one who will accuse you is Moses, in whom you have placed your hope.
46
For if you had believed Moses, you would have believed me, because he wrote about me.
47
But if you do not believe his writings, how will you believe my words?"
think
:
Does the witness of your life help others to come to Jesus?
_______________________________________________________



God's special verse/thought for me today

________________
_________________________________________________________



T O D A Y ' S BLESSING LIST
Thank You Lord for:
____________________________________
_______________________________________________________
READ THE BIBLE IN ONE YEAR
Revelation 4-6
the Modern Crisis of truth
There is a lot of talk in newspapers and among leaders about the problems that face humanity. There are concerns about the environment, about poverty, war, hunger, disease and many others. Though these are all pressing and immediate problems, I believe there is a greater problem that lies at the root of all these problems. There is a moral crisis in the hearts and minds of the people of the world that can be traced back to a crisis of truth. The question Pilate puts to Jesus towards the end of His earthly life is a very modern question: What is truth? Do you have an answer to this question?
The tendency in modern society is to allow each individual to determine what is true for him or her. This may sound okay but it is actually the root of Original Sin – Adam and Eve chose not to be determined by the truth of God, and sought to become arbiters of the truth in their own right. The secularist agenda of today's modern democracies is often based on the desire to put aside any absolute understanding of truth that is based on faith and to reform the understanding of the human person according to a non-biased philosophy of humanity. There is no such thing as the selfsubsisting human person. We are
reliant upon God for our existence for without Him we would not be at all.
It is this truth that is behind Pope Benedict's criticism of the European Union's Charter. They have forgotten that the European civilization is built upon a Christian understanding of the human person. If they will not recognize this they are living a lie and any reforms they try to make will ultimately cause the disintegration of that society. Let us embrace the truth of who we are. The truth liberates us from the lies of sin. Truth leads us to the fulfillment of the human person. Truth has power based on the character of God, Jesus who once said, "I am the way, the truth and the life" (John 14:6). Listen to Him and heed His words.
Fr. Steve Tynan
What place does truth play in my life? Do I have an absolute respect for truth? If not, how can I grow in this aspect of my life?
Father, You sent us Jesus to reveal to us the truth of His love. Help me to listen to His revelation and follow the
path He sets before me.
St. Collette, virgin, pray for us.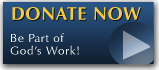 The FEAST is one of the happiest places on earth.

Click Here to find a Feast near you!
KERYGMA TV! is BACK
KERYGMA TV is on a new time slot and new channel Sundays 8 a.m. at IBC 13
Need Counseling? No Landline?
Now, you can use your mobile phone to call a friend for counseling at 09228407031. Or you may call our landlines 7266728, 7264709, 7259999 Mon-Fri 24-hrs, Sat 6am-5pm, Sun 6am-10am
BO BLOGS!
Go to Bo's Official Site and read his almost daily blog! Its not news, but thoughts and musings of Bo Sanchez. Get to know Bo in a more personal way --and find out what it means to live the life of a preacher. You get to enrich your faith as well.
DONATION
Remember to always donate your "first fruits"-not the last. Click on the "Donation" Box under the members menu - and you'll even see links to the nearest branches of the Banks where you can deposit.