READINGS for 2008-03-04
He said to me, "This water flows into the eastern district down upon the Arabah, and empties into the sea, the salt waters, which it makes fresh. –
Ezekiel 47
:8
One hot summer day, we visited rice fields in Bicol. The plots covered several hectares and were laid out side by side. What was noticeable was that some plots were lush and green, while others were dry and cracked, not ready for planting.
The reason for the difference was water. Apparently, the ones with green fields had an ample supply of water through a pump. The unplanted plots just waited for the rainy season for its water supply. This stark contrast translates to this: The fields which were watered regularly yielded three harvests a year. The ones which just waited for rain harvested just once annually.
The same thing can be said for people and prayer. To lead more productive lives, we should set a daily, regular time for prayer. Just as water makes the rice fields yield more harvest, a person gets stronger and more
connected with God through prayer.
Prayer keeps us alive and fresh.
Jun Asis
Do you have a regular prayer time?
Dear Lord, renew and refresh me with each prayer I say.
The fertility of the water of this river is a reminder to us of the extent of the fruits of a life of faith. Just as water is essential to the existence of human life, so is faith the essential ingredient of a life of a Christian. There is nothing new in what I am saying here — just a reminder of the importance of faith in our lives and the need we have to nurture it.
1
The angel brought me back to the entrance of the temple, and I saw water flowing out from beneath the threshold of the temple toward the east, for the facade of the temple was toward the east; the water flowed down from the southern side of the temple, south of the altar.
2
He led me outside by the north gate, and around to the outer gate facing the east, where I saw water trickling from the southern side.
3
Then when he had walked off to the east with a measuring cord in his hand, he measured off a thousand cubits and had me wade through the water, which was ankle-deep.
4
He measured off another thousand and once more had me wade through the water, which was now kneedeep. Again he measured off a thousand and had me wade; the water was up to my waist.
5
Once more he measured off a thousand, but there was now a river through which I could not wade; for the water had risen so high it had become a river that could not be crossed except by swimming.
6
He asked me, "Have you seen this, son of man?" Then he brought me to the bank of the river, where he had me sit.
7
Along the bank of the river I saw very many trees on both sides.
8
He said to me, "This water flows into the eastern district down upon the Arabah, and empties into the sea, the salt waters, which it makes fresh.
9
Wherever the river flows, every sort of living creature that can multiply shall live, and there shall be abundant fish, for wherever this water comes the sea shall be made fresh.
12
Along both banks of the river, fruit trees of every kind shall grow; their leaves shall not fade, nor their fruit fail. Every month they shall bear fresh fruit, for they shall be watered by the flow from the sanctuary. Their fruit shall serve for food, and their leaves for medicine."
R: The Lord of hosts is with us; our stronghold is the God of Jacob.
1 [2]
God is our refuge and our strength, an ever-present help in distress.
2 [3]
Therefore we fear not, though the earth be shaken and mountains plunge into the depths of the sea.
(R)
4 [5]
There is a stream whose runlets gladden the city of God, the holy dwelling of the Most High.
5 [6]
God is in its midst; it shall not be disturbed; God will help it at the break of dawn.
(R)
7 [8]
The LORD of hosts is with us; our stronghold is the God of Jacob.
8 [9]
Come! behold the deeds of the LORD, the astounding things he has wrought on earth.
(R)
Jesus does not need any gimmicks to heal people. He does not require them to be the first person to get into the pool after the water is disturbed. No, His word is sufficient to heal anyone as we see in today's Gospel. Some of the Jews do not like what they see in Jesus perhaps because of the absolute power He seems to possess. Is it jealousy? Maybe it is just a sort of fear rising in them due to their inability to comprehend the power they see at work in His life.
1
There was a feast of the Jews, and Jesus went up to Jerusalem.
2
Now there is in Jerusalem at the Sheep Gate a pool called in Hebrew Bethesda, with five porticoes.
3
In these lay a large number of ill, blind, lame, and crippled.
[4] 4 5
One man was there who had been ill for thirty-eight years.
6
When Jesus saw him lying there and knew that he had been ill for a long time, he said to him, "Do you want to be well?"
7
The sick man answered him, "Sir, I have no one to put me into the pool when the water is stirred up; while I am on my way, someone else gets down there before me."
8
Jesus said to him, "Rise, take up your mat, and walk."
9
Immediately the man became well, took up his mat, and walked. Now that day was a sabbath.
10
So the Jews said to the man who was cured, "It is the sabbath, and it is not lawful for you to carry your mat."
11
He answered them, "The man who made me well told me, 'Take up your mat and walk.' "
12
They asked him, "Who is the man who told you, 'Take it up and walk'?"
13
The man who was healed did not know who it was, for Jesus had slipped away, since there was a crowd there.
14
After this Jesus found him in the temple area and said to him, "Look, you are well; do not sin any more, so that nothing worse may happen to you."
15
The man went and told the Jews that Jesus was the one who had made him well.
16
Therefore, the Jews began to persecute Jesus because he did this on a sabbath.
think:
Just as water is essential to the existence of human life, so is faith the essential ingredient of a life of a Christian.
_______________________________________________________



God's special verse/thought for me today

________________
_________________________________________________________



T O D A Y ' S BLESSING LIST
Thank You Lord for:
____________________________________
_______________________________________________________
READ THE BIBLE IN ONE YEAR
2 & 3 John and Jude
SS

GETTING TO KNOW THE SAINTS
Saint Gregory of Nyssa was born sometime in 334 A.D. at Caesarea, Cappadocia. He was the younger brother of Basil the Great and Macrina.
As a child, Gregory was considered a lukewarm Christian. His dedication to God began when some of the relics of the 40 Martyrs of Sebaste were transferred to a chapel near his home. He recognized that to acknowledge God is to give his full commitment. He considered priesthood but later realized that it was not for him. He became an orator, married and settled down to the life of a Christian layman. Basil and his friend Gregory of Nazianzus asked him to reconsider, thus, he became a priest in 362.
His brother Basil who became archbishop of Caesarea, made him bishop of Nyssa. Since he was inefficient with monetary matters, Gregory was cheated and accused of stealing Church property. The Governor of Pontus had him imprisoned but he was able to escape. He wandered in exile for two years before being restored to his see. He continued in fighting the Meletian Heresy and Arianism. He began reaffirming the decrees of the Council of Nicaea, thus, they called him "Father of the Fathers." He was recognized as the great pillar of orthodoxy and opponent of Arianism. Saint Gregory of Nyssa died between 395-400.
Luisa was born on April 23, 1865. She was the fourth child in a brood of five girls. For seven years, the young Luisa lived in fear of the devil because of the nightmares she had. Thus, Luisa resorted to a life of prayer. She developed a profound devotion to the Blessed Mother whom she called "Celestial Mama."
Luisa was inspired by the nuns of the Sisters of Immaculate Conception. She wanted to enter the cloistered seminary of Saint Claire but was not accepted.
In her adolescence, Luisa was deeply touched by the passion of Christ. She offered her life in order to suffer with the Lord. At sixteen, Luisa lost consciousness twice. During the first, she was given a final assault by the demon. This led her to embrace the Will of God and accept the
state of victim
to
which Jesus and the Blessed Mother were calling her. During the second time, Jesus communicated to her the pain of His crown of thorns. When she regained consciousness, she could not open her mouth or take in any food because of spasm. She suffered from this condition for six to seven months. Luisa became a tertiary Dominican with the name Sister Maddalena at 18. Since her first encounter of losing consciousness, Luisa continued to suffer from this until her death.
Saint Luisa lived for 81 years before she died of intense pneumonia with high fever on March 4, 1947.
let us try not to liMit God
Sometimes, I wonder why we do not see as many miracles in the Church today as we should, given their prevalence in the Gospels. However, I think the answer is quite simple – we limit God's ability to perform miracles through our lack of faith and our apathy in asking and believing He will answer our prayers. Too bad for us. It is not that God is less active today than He was 2000 years ago, but that we are not living with the expectant faith that is necessary for miracles to happen.
We also live at a time of strong secular atheism which seeks to place science and the ability of humanity to solve its own problems in the place of God. The catch-cry of modern science seems to be this: We no longer need God as a "crutch." We can and will solve all our problems – just give us a bit of time to find the answers.
I, for one, am not willing to wait for humanity to find the answers when they are now available to us in and through faith in Jesus Christ. Why wait until tomorrow or next week or next year or next century when having a relationship with God is free and offered to us today? Sometimes it seems too good to be true. It is too good to be true but that is the nature of God's love for us – He loves us beyond what we deserve.
Instead of worrying about whether we are worthy or not, of putting limits on what God can and cannot do, let us pray instead for the simple grace to believe in Him and allow Him to shower His love on us in the way that He desires and allow the grace of salvation to work its miracle in our lives. God does not need us for His own fulfillment — we need Him. The world may not recognize this truth but that does not stop you and me from embracing the gift of all that God is offering to us.
Fr. Steve Tynan
Do I limit God's ability to work in my life through lack of trust and faith in His promises? How can I grow in trusting His love for me?
Jesus, I know You love as the Scriptures reveal this truth to me. Sometimes I find it hard to remember as my sin is so present to me. Help me to let go of my sin and look to You alone for what is true.
St. Casimir, pray for us.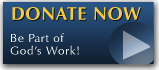 The FEAST is one of the happiest places on earth.

Click Here to find a Feast near you!
KERYGMA TV! is BACK
KERYGMA TV is on a new time slot and new channel Sundays 8 a.m. at IBC 13
Need Counseling? No Landline?
Now, you can use your mobile phone to call a friend for counseling at 09228407031. Or you may call our landlines 7266728, 7264709, 7259999 Mon-Fri 24-hrs, Sat 6am-5pm, Sun 6am-10am
BO BLOGS!
Go to Bo's Official Site and read his almost daily blog! Its not news, but thoughts and musings of Bo Sanchez. Get to know Bo in a more personal way --and find out what it means to live the life of a preacher. You get to enrich your faith as well.
DONATION
Remember to always donate your "first fruits"-not the last. Click on the "Donation" Box under the members menu - and you'll even see links to the nearest branches of the Banks where you can deposit.