READINGS for 2008-03-02
"Man sees the appearance but the Lord looks into the heart." – 1 Samuel 16:7
Once a month, our choir goes to Megamall to sing Chinese songs for the 11 a.m. Mass. Lately though, our choir members have been dwindling due to the distance from our parish in Binondo and our different commitments.
The choir was divided on whether to continue or resign. So I embarked on a solo quest to resolve the issue. I talked to everyone and explained each side but instead of helping, I only made things worse.
Dejected, I poured out my heart to the Lord and asked Him to make me an instrument of peace. He replied, "Leave your
worries to Me. Speak no more and let Me take care of this matter."
I didn't mention the topic again and you know what happened? The next time we served in Megamall, an incident occurred that led to a unanimous decision. It was as simple as that.
Sometimes, we're so full of good intentions that we presume that what we're doing is best. But the surest way to resolve problems is to let the Holy Spirit guide us in making our decisions, even if it means total surrender.
Cecil Lim
Don't forget to ask for God's guidance in everything you do even if you think you already know the answer.
Lord, I know that You see into my heart. Help me to look beyond my own vision that I may see and follow Your will
instead.
Ceremonies of anointing are important rites of passage in the Old Testament. They signify a time of change and that a person has grown up. They normally indicate the person having to take up greater responsibility in various forms of leadership roles. Today, we read about God choosing David to be the next leader of the People of Israel.
1 Samuel 16:1b, 6-7, 10-13a
1
The LORD said to Samuel: Fill your horn with oil, and be on your way. I am sending you to Jesse of Bethlehem, for I have chosen my king from among his sons."
6
As they came, he looked at Eliab and thought, "Surely the LORD's anointed is here before him."
7
But the LORD said to Samuel: "Do not judge from his appearance or from his lofty stature, because I have rejected him. Not as man sees does God see, because man sees the appearance but the LORD looks into the heart."
10
In the same way Jesse presented seven sons before Samuel, but Samuel said to Jesse, "The LORD has not chosen any one of these."
11
Then Samuel asked Jesse, "Are these all the sons you have?" Jesse replied, "There is still the youngest, who is tending the sheep." Samuel said to Jesse, "Send for him; we will not begin the sacrificial banquet until he arrives here."
12
Jesse sent and had the young man brought to them. He was ruddy, a youth handsome to behold and making a splendid appearance. The LORD said, "There—anoint him, for this is he!"
13
Then Samuel, with the horn of oil in hand, anointed him in the midst of his brothers; and from that day on, the spirit of the LORD rushed upon David.
Psalm 23:1-3a, 3b-4, 5, 6
R: The Lord is my shepherd; there is nothing I shall want.
1
The LORD is my shepherd; I shall not want.
2
In verdant pastures he gives me repose; beside restful waters he leads me;
3
he refreshes my soul.
(R)
He guides me in right paths for his name's sake.
4
Even though I walk in the dark valley I fear no evil; for you are at my side with your rod and your staff that give me courage.
(R)
5
You spread the table before me in the sight of my foes; you anoint my head with oil; my cup overflows.
(R)
6
Only goodness and kindness follow me all the days of my life; and I shall dwell in the house of the LORD for years to come.
(R)
In many ways, the Church is the great sleeping giant of today's world. She has potentially the eras of the largest number of any organization in the world. The question I want to ask is, "Does the witness of the life of the Church reflect this potential, in terms of the way it speaks into the lives of humanity?" Is the Church truly being a leaven of Gospel truth and principles in the world today?
8
You were once darkness, but now you are light in the Lord. Live as children of light,
9
for light produces every kind of goodness and righteousness and truth.
10
Try to learn what is pleasing to the Lord.
11
Take no part in the fruitless works of darkness; rather expose them,
12
for it is shameful even to mention the things done by them in secret;
13
but everything exposed by the light becomes visible,
14
for everything that becomes visible is light. Therefore, it says: "Awake, O sleeper, and arise from the dead, and Christ will give you light."
The healing of the blind man is something we should all spend time reflecting upon if only to recognize the symbolic truth of this miracle. The truth is we are all blinded, in one way or another, by the sin in our lives. Sin obscures the truth of God's love not only for us but for all His people. Sin is the enemy of the human race and, hopefully, the blindness we experience will inspire us to repent and change the way we live.
1
As Jesus passed by he saw a man blind from birth.
2
His disciples asked him, "Rabbi, who sinned, this man or his parents, that he was born blind?"
3
Jesus answered, "Neither he nor his parents sinned; it is so that the works of God might be made visible through him.
4
We have to do the works of the one who sent me while it is day. Night is coming when no one can work.
5
While I am in the world, I am the light of the world."
6
When he had said this, he spat on the ground and made clay with the saliva, and smeared the clay on his eyes,
7
and said to him, "Go wash in the Pool of Siloam (which means Sent)." So he went and washed, and came back able to see.
8
His neighbors and those who had seen him earlier as a beggar said, "Isn't this the one who used to sit and beg?"
9
Some said, "It is," but others said, "No, he just looks like him." He said, "I am."
10
So they said to him, "[So] how were your eyes opened?"
11
He replied, "The man called Jesus made clay and anointed my eyes and told me, 'Go to Siloam and wash.' So I went there and washed and was able to see."
12
And they said to him, "Where is he?" He said, "I don't know."
13
They brought the one who was once blind to the Pharisees.
14
Now Jesus had made clay and opened his eyes on a sabbath.
15
So then the Pharisees also asked him how he was able to see. He said to them, "He put clay on my eyes, and I washed, and now I can see."
16
So some of the Pharisees said, "This man is not from God, because he does not keep the sabbath." [But] others said, "How can a sinful man do such signs?" And there was a division among them.
17
So
172
they said to the blind man again, "What do you have to say about him, since he opened your eyes?" He said, "He is a prophet."
18
Now the Jews did not believe that he had been blind and gained his sight until they summoned the parents of the one who had gained his sight.
19
They asked them, "Is this your son, who you say was born blind? How does he now see?"
20
His parents answered and said, "We know that this is our son and that he was born blind.
21
We do not know how he sees now, nor do we know who opened his eyes. Ask him, he is of age; he can speak for himself."
22
His parents said this because they were afraid of the Jews, for the Jews had already agreed that if anyone acknowledged him as the Messiah, he would be expelled from the synagogue.
23
For this reason his parents said, "He is of age; question him."
24
So a second time they called the man who had been blind and said to him, "Give God the praise! We know that this man is a sinner."
25
He replied, "If he is a sinner, I do not know. One thing I do know is that I was blind and now I see."
26
So they said to him, "What did he do to you? How did he open your eyes?"
27
He answered them, "I told you already and you did not listen. Why do you want to hear it again? Do you want to become his disciples, too?"
28
They ridiculed him and said, "You are that man's disciple; we are disciples of Moses!
29
We know that God spoke to Moses, but we do not know where this one is from."
30
The man answered and said to them, "This is what is so amazing, that you do not know where he is from, yet he opened my eyes.
31
We know that God does not listen to sinners, but if one is devout and does his will, he listens to him.
32
It is unheard of that anyone ever opened the eyes of a person born blind.
33
If this man were not from God, he would not be able to do anything."
34
They answered and said to him, "You were born totally in sin, and are you trying to teach us?" Then they threw him out.
35
When Jesus heard that they had thrown him out, he found him and said, "Do you believe in the Son of Man?"
36
He answered and said, "Who is he, sir, that I may believe in him?"
37
Jesus said to him, "You have seen him and the one speaking with you is he."
38
He said, "I do believe, Lord," and he worshipped him.
39
Then Jesus said, "I came into this world for judgment, so that those who do not see might see, and those who do see might become blind."
40
Some of the Pharisees who were with him heard this and said to him, "Surely we are not also blind, are we?"
41
Jesus said to them, "If you were blind, you would have no sin; but now you are saying, 'We see,' so your sin remains."
think:
Sin obscures the truth of God's love not only for us but for all His people.
_______________________________________________________



God's special verse/thought for me today

________________
_________________________________________________________



T O D A Y ' S BLESSING LIST
Thank You Lord for:
____________________________________
_______________________________________________________
READ THE BIBLE IN ONE YEAR
2 Peter 1-3
Things to be grateful for from the past week
________________________________________________________________
________________________________________________________________
_________________________________________________________________
Things to ask God for in the coming week
________________________________________________________________
_________________________________________________________________
________________________________________________________________
Most important word God told me this week
________________________________________________________________
_________________________________________________________________
to have truth Guide our lives
I read an article about a popular modern ethicist who was outlining the five major principles that guide his understanding of ethics in the modern world. I was aghast that none of them mentioned a commitment to the truth – truth being that absolute which binds us all. I applaud the writer for a commitment to asking ethical questions and commending answers to his readers, but I do not understand how any talk about ethics that fails to recognize a role for "truth" can make sense.
St. Paul exhorts the Ephesians to live in the light of the truth. This is the basis of the moral foundation of our lives. If something basic is not true for all people, then how can it be true for anyone? If society is going to be coherent in its talk about rights and responsibilities, surely the truth must be the basis of this discussion? Jesus tells us that He is the Way, the Truth and the Life (cf. John 14:6). Without a basis, there can be no discussion as we will not be coming from an agreed starting point. I have been in many discussions where the basic standing points of the interlocutors were not in common and hence there was no "meeting of the minds" from which a true discussion can begin.
More and more, today's debates reflect such a reality. Abortion, war, nuclear and global warming are examples that come to mind. In order to have meaningful moral discussion of these topics, we will first have to have a commitment to the truth. Unless the many rooms in a house are built on the same foundation, it will be impossible to move from room to room. The same is true with moral debates. What the world needs most is men and women who are committed to living in the light of the truth, which is independent of any individual's opinion. Only then will we be able to move forward as one in order to tackle the multitude of problems that beset our society.
Let us commit ourselves to seek the truth in all things, even at the expense of our own opinions on a particular matter.
Fr. Steve Tynan
Do I tend to be opinionated? Do I seek the truth when moral questions arise in my life or do I only ask what is convenient and pleasing to me?
Holy Spirit, give me the grace to fall in love with the truth. I know that the truth is the basis of any human society, so help me to build my life on all that is true, good and perfect.
Blessed Charles the Good, martyr, pray for us.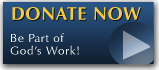 The FEAST is one of the happiest places on earth.

Click Here to find a Feast near you!
KERYGMA TV! is BACK
KERYGMA TV is on a new time slot and new channel Sundays 8 a.m. at IBC 13
Need Counseling? No Landline?
Now, you can use your mobile phone to call a friend for counseling at 09228407031. Or you may call our landlines 7266728, 7264709, 7259999 Mon-Fri 24-hrs, Sat 6am-5pm, Sun 6am-10am
BO BLOGS!
Go to Bo's Official Site and read his almost daily blog! Its not news, but thoughts and musings of Bo Sanchez. Get to know Bo in a more personal way --and find out what it means to live the life of a preacher. You get to enrich your faith as well.
DONATION
Remember to always donate your "first fruits"-not the last. Click on the "Donation" Box under the members menu - and you'll even see links to the nearest branches of the Banks where you can deposit.