READINGS for 2008-02-28
"And I told them to live the way I had commanded them, so that things would go well for them." – Jeremiah 7:23
"Mommy, we have no more coffee, no sugar, not even rice for cooking!" complained my daughter. No more supplies? Well, that's not the only thing we run out of. There were times when our pantry was stocked but our LPG tank was empty, or we had no water to boil for drinking. Once, I came home to total darkness because we failed to pay our electric bill. We had to contend with buzzing mosquitoes, the heat of the day and our nostrils blackened by soot because of the kerosene lamps we used at night until the bill was paid.
The truth is, had I been in my past life — before I was incarcerated at the Correctional Institution for Women — things would have been different. Then, I never lacked for what I needed. But after having served my sentence of over two decades and now that I'm back in free society, I have to deal with making ends meet and providing for my family. I palpitate just thinking about how I will cover for all our needs.
But Jesus is compassionate and merciful. He blessed me with a good job despite the fact that I'm an ex-con. And I hold on to His promise that as I heed His commands, my life will be all right and I'll never go wayward.
Beth Coral
How good it is to be with the Lord! Despite trials and adversities, hold on to Jesus and you'll never go wrong.
Dear Jesus, always guide me and be my light so that I will never stray.
Sincerity is important to civilized living. If people are not going to be true to what they say, then we live in a poor reflection of Gospel truth. Unfortunately, this is so often the case today. When a politician says something, it is not being cynical to question if they really mean it. This shows us how far we have to go before truth is truly honored in our society.
23
This is what I commanded them: Listen to my voice; then I will be your God and you shall be my people. Walk in all the ways that I command you, so that you may prosper.
24
But they obeyed not, nor did they pay heed. They walked in the hardness of their evil hearts and turned their backs, not their faces, to me.
25
From the day that your fathers left the land of Egypt even to this day, I have sent you untiringly all my servants the prophets.
26
Yet they have not obeyed me nor paid heed; they have stiffened their necks and done worse than their fathers.
27
When you speak all these words to them, they will not listen to you either; when you call to them, they will not answer you.
28
Say to them: This is the nation which does not listen to the voice of the LORD, its God, or take correction. Faithfulness has disappeared; the word itself is banished from their speech.
R: If today you hear his voice, harden not your hearts.
1
Come, let us sing joyfully to the LORD; let us acclaim the Rock of our salvation.
2
Let us come into his presence with thanksgiving; let us joyfully sing psalms to him.
(R)
6
Come, let us bow down in worship; let us kneel before the LORD who made us.
7
For he is our God, and we are the people he shepherds, the flock he guides.
(R)
Oh, that today you would hear his voice:
8
"Harden not your hearts as at Meribah, as in the day of Massah in the desert,
9
where your fathers tempted me; they tested me though they had seen my works."
(R)
It is a sad day when the arguments of one's enemies or detractors become as facile as the ones we hear today against the power of Jesus to drive demons from a possessed person. It is a sign that they are "clutching at straws" and do not really have any basis to criticize the actions and words of Jesus. The only honorable position to take in this situation is to keep quiet and disappear or submit to the teachings of Jesus.
14
Jesus was driving out a demon [that was] mute, and when the demon had gone out, the mute person spoke and the crowds were amazed.
15
Some of them said, "By the power of Beelzebul, the prince of demons, he drives out demons."
16
Others, to test him, asked him for a sign from heaven.
17
But he knew their thoughts and said to them, "Every kingdom divided against itself will be laid waste and house will fall against house.
18
And if Satan is divided against himself, how will his kingdom stand? For you say that it is by Beelzebul that I drive out demons.
19
If I, then, drive out demons by Beelzebul, by whom do your own people drive them out? Therefore they will be your judges.
20
But if it is by the finger of God that I drive out demons, then the kingdom of God has come upon you.
21
When a strong man fully armed guards his palace, his possessions are safe.
22
But when one stronger than he attacks and overcomes him, he takes away the armor on which he relied and distributes the spoils.
23
Whoever is not with me is against me, and whoever does not gather with me scatters."
think:
If people are not going to be true to what they say, then we live in a poor reflection of Gospel truth.
_______________________________________________________



God's special verse/thought for me today

________________
_________________________________________________________



T O D A Y ' S BLESSING LIST
Thank You Lord for:
____________________________________
_______________________________________________________
READ THE BIBLE IN ONE YEAR
Hebrews 9-13
Have you spoken ill of someone lately? Too straightforward, huh? But if we'll go by this joke that has been going around—ossiping or even slander has been fast becoming the favorite pastime of Filipinos— then the question should hit us hard. So, has it become our favorite pastime? There are indications that it has. How else would you explain the mushrooming of TV shows that feed on this desire of the people to hear famous people bad-mouth each other on air?
A famous actress was asked on national TV, "What occupies much of your spare time?" She immediately blurted out matterof- factly, "
Panglalait!"
Then she laughed till she almost choked, finding her own response very thrilling. The station was so roused by her response that it made use of that scene in their advertisement to drum up more interest in the show.
It is very unfortunate that every so often our mind tends to entertain thoughts on what is bad in people. What is contained within translates externally, so we tend also to enjoy listening more to disparaging stories than those that extol others.
Let us consider our own tendencies. How often have we engaged in talks during coffee break about what we see as bad in our bosses? To how many people have we shared some defamatory stories about people whom we dislike? How many people have fallen prey to our "panglalait"?
When we see ourselves falling into this propensity remember that Jesus was not spared from the slanderous minds of His time. To do it to others now is to continue to malign the presence of Christ in others. Let us pray that we may be more unsullied in our thoughts of others and virtuous in our actions toward them.
Fr. Sandy Enhaynes
Do you enjoy gossiping about others?
Lord, let me be prudent in speaking about others. Give me the grace to speak only of what is good and gives honor to another.
St. Hilary, pope, pray for us.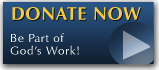 The FEAST is one of the happiest places on earth.

Click Here to find a Feast near you!
KERYGMA TV! is BACK
KERYGMA TV is on a new time slot and new channel Sundays 8 a.m. at IBC 13
Need Counseling? No Landline?
Now, you can use your mobile phone to call a friend for counseling at 09228407031. Or you may call our landlines 7266728, 7264709, 7259999 Mon-Fri 24-hrs, Sat 6am-5pm, Sun 6am-10am
BO BLOGS!
Go to Bo's Official Site and read his almost daily blog! Its not news, but thoughts and musings of Bo Sanchez. Get to know Bo in a more personal way --and find out what it means to live the life of a preacher. You get to enrich your faith as well.
DONATION
Remember to always donate your "first fruits"-not the last. Click on the "Donation" Box under the members menu - and you'll even see links to the nearest branches of the Banks where you can deposit.