READINGS for 2008-02-27
"… whoever obeys and teaches these commandments will be called greatest in the kingdom of heaven…" Matthew 5:19
An eight-year-old girl was excited to hear that kids in their school who memorized 300 Bible verses by the end of the school year would win a free two-week summer camp. Her parents were equally thrilled. The father would wake her up 6 a.m. to pray and memorize the verses for the week. In the end, she qualified for the free summer camp.
But the girl cut the trip short because she got homesick. A feeling of disappointment came over her. After working hard for so long, she thought she didn't get her reward.
Much later, she married and had two children. One day, her husband suffered a heart attack. In the ambulance, she remembered God's promise in Jeremiah 29:11 about His wonderful plans for her. A certain peace came over her and she became a source of comfort to her children because she remembered God's Word. Her husband died but the seeming tragedy was testament to the Lord's unfailing love and comfort.
Today, Phyllis Henry is the President of Faith Walk Center in the US. Her experience of memorizing those 300 verses jump-started her walk with the Lord. She realized that that was the real reward!
Ariel Driz
How hungry am I to learn and remember God's Word?
Lord Jesus, grant me the grace to devour Your Word. Help me to remember and plant them as seeds in my heart.
The past has a wisdom from which we should learn. History has a way of guiding those who are wise enough to learn from it. In fact, John Henry Cardinal Newman goes further to say that if we immerse our minds in history we will necessarily embrace the Catholic Church which, among of all the Christian Churches, holds the full truth of revelation in its heritage and teaching.
1
"Now, Israel, hear the statutes and decrees which I am teaching you to observe, that you may live, and may enter in and take possession of the land which the LORD, the God of your fathers, is giving you.
5
Therefore, I teach you the statutes and decrees as the LORD, my God, has commanded me, that you may observe them in the land you are entering to occupy.
6
Observe them carefully, for thus will you give evidence of your wisdom and intelligence to the nations, who will hear of all these statutes and say, 'This great nation is truly a wise and intelligent people.'
7
For what great nation is there that has gods so close to it as the LORD, our God, is to us whenever we call upon him?
8
Or what great nation has statutes and decrees that are as just as this whole law which I am setting before you today?
9
"However, take care and be earnestly on your guard not to forget the things which your own eyes have seen, nor let them slip from your memory as long as you live, but teach them to your children and to your children's children."
Psalm 147:12-13, 15-16, 19-20
R: Praise the Lord, Jerusalem.
12
Glorify the LORD, O Jerusalem; praise your God, O Zion.
13
For he has strengthened the bars of your gates; he has blessed
your children within you.
(R)
15
He sends forth his command to the earth; swiftly runs his word!
16
He spreads snow like wool; frost he strews like ashes.
(R)
19
He has proclaimed his word to Jacob, his statutes and his ordinances to Israel.
20
He has not done thus for any other nation; his ordinances he has not made known to them.
(R)
Jesus does not seek to abolish the Law of Moses, only bring it to fulfillment. There is much truth and good we can learn from the Law of Moses and we should seek to immerse ourselves in its study if we can. We should never neglect the Gospels. If we study well, we will discover that much of their morality, if not all of it, is based in the Law of Moses.
17
"Do not think that I have come to abolish the law or the prophets. I have come not to abolish but to fulfill.
18
Amen, I say to you, until heaven and earth pass away, not the smallest letter or the smallest part of a letter will pass from the law, until all things have taken place.
19
Therefore, whoever breaks one of the least of these commandments and teaches others to do so will be called least in the kingdom of heaven. But whoever obeys and teaches these commandments will be called greatest in
the kingdom of heaven."
think
The past has a wisdom from which we should learn. History has a way of guiding those who are wise enough to learn from it.
_______________________________________________________



God's special verse/thought for me today

________________
_________________________________________________________



T O D A Y ' S BLESSING LIST
Thank You Lord for:
____________________________________
_______________________________________________________
READ THE BIBLE IN ONE YEAR
Hebrews 5-8
the standard of riGhtness
Jesus' litanic assertion—" You have heard the Law says…, but I say…"—in trying to explain the Law that was written way before He came, may lead us to think that He was introducing an entirely new set of Laws that shall render inutile the laws of old. Today's gospel precludes such kind of thinking, for truly He has not come "to abolish the law or the prophets but to fulfill them" (cf Matthew 5:17).
Jesus' "new" laws are merely illuminations of what have already been written. He sheds light to help men fulfill them. Hence, what were right before remain right and what were wrong remain wrong.
In G. Curtis Jones' book
1000 Illustrations
is this story from his former classmate, Arthur W. Mielkie: Rev. Kyoshi Tanimoto, a Methodist minister who had miraculously survived the Hiroshima conflagration, came to visit America when Albert Einstein was still very much alive. The pastor asked to meet Einstein, the man whose knowledge had much to do with the construction of the first Atom bomb. Einstein was pleased to welcome the minister from Japan. Imagine the high drama and excitement as the two men met in the professor's home at Princeton, New Jersey! It was reported that Einstein suggested the bomb should never have been dropped on a city. Graciously Tanimoto countered, the Japanese would have dropped it on America if they had possessed the bomb. With firmness and moral conviction, Einstein answered, "Even if you might have done it to us, this would still have been no excuse for us to drop the bomb."
Einstein had a keen understanding of what Jesus teaches in today's gospel. Regardless of the circumstances that surround our actions, the standard of "rightness" o r " wrongness " remains the same. The good is never compromised despite the consequences that surround it.
Fr. Sandy Enhaynes
Is your standard of right or wrong the same as that of Jesus'?
Lord, let Your truth be my basis of rightness. Let me not compromise what You deem to be right to justify the wrong I do.
St. Leander of Seville, bishop, pray for us.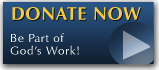 The FEAST is one of the happiest places on earth.

Click Here to find a Feast near you!
KERYGMA TV! is BACK
KERYGMA TV is on a new time slot and new channel Sundays 8 a.m. at IBC 13
Need Counseling? No Landline?
Now, you can use your mobile phone to call a friend for counseling at 09228407031. Or you may call our landlines 7266728, 7264709, 7259999 Mon-Fri 24-hrs, Sat 6am-5pm, Sun 6am-10am
BO BLOGS!
Go to Bo's Official Site and read his almost daily blog! Its not news, but thoughts and musings of Bo Sanchez. Get to know Bo in a more personal way --and find out what it means to live the life of a preacher. You get to enrich your faith as well.
DONATION
Remember to always donate your "first fruits"-not the last. Click on the "Donation" Box under the members menu - and you'll even see links to the nearest branches of the Banks where you can deposit.