READINGS for 2008-02-25
The prophet sent him the message: "Go and wash seven times in the Jordan, and your flesh will heal, and you will be clean." – 2 Kings 5:10
I'm not sure if it would've mattered whether the leper needed to wash seven or 77 times, but what this verse does tell me is that once wasn't enough.
There are events in my life that I've lifted up to the Lord but sometimes their memory comes back to haunt me. There are also attitudes I've decided to break, but I find myself still struggling even after repeatedly asking the Lord to deliver me. And there are also people I've decided to forgive but when I see them, the hurt's still there and I'm unable to relate to them. A community elder once told me, "You have to bring it before the Lord every day. Say, "I forgive this person" every day. Ask the Lord to deliver you from sin every day. Seek God's healing every day. Once isn't enough."
After taking his advice, I have been healed from many memories, a lot of bad attitudes and unforgiveness. But I still struggle. So I hold on to this promise: "He who began a good work in you shall be faithful to complete it" (Philippians 1:6).
And just as the sun rises each morning, I look forward to His deliverance… every day.
George Gabriel
Seeking deliverance? Lift it up to the Lord. Again.
Lord, once more, I come to You…
Who are we to question the wisdom of the Lord? I certainly do not want to enter into an argument with God about right and wrong. And just because God asks us to do something simple in order to receive a healing, even more reason not to argue the point or we may find that the offer of grace has run out.
1
Naaman, the army commander of the king of Aram, was highly esteemed and respected by his master, for through him the LORD had brought victory to Aram. But valiant as he was, the man was a leper.
2
Now the Arameans had captured from the land of Israel in a raid a little girl, who became the servant of Naaman's wife.
3
"If only my master would present himself to the prophet in Samaria," she said to her mistress, "he would cure him of his leprosy."
4
Naaman went and told his lord just what the slave girl from the land of Israel had said.
5
"Go," said the king of Aram. "I will send along a letter to the king of Israel." So Naaman set out, taking along ten silver talents, six thousand gold pieces, and ten festal garments.
6
To the king of Israel he brought the letter, which read "With this letter I am sending my servant Naaman to you, that you may cure him of his leprosy."
7
When he read the letter, the king of Israel tore his garments and exclaimed, "Am I a god with power over life and death, that this man should send someone to me to be cured of leprosy? Take note! You can see he is only looking for a quarrel with me!"
8
When Elisha, the man of God, heard that the king of Israel had torn his garments, he sent word to the king, "Why have you torn your garments? Let him come to me and find out that there is a prophet in Israel."
9
Naaman came with his horses and chariots and stopped at the door of Elisha's house.
10
The prophet sent him the message, "Go and wash seven times in the Jordan, and your flesh will heal, and you will be clean."
11
But Naaman went away angry, saying, "I thought that he would surely come out and stand there to invoke the LORD his God, and would move his hand over the spot, and thus cure the leprosy.
12
Are not the rivers of Damascus, the Abana and the Pharpar, better than all the waters of Israel? Could I not wash in them and be cleansed?" With this, he turned about in anger and left.
13
But his servants came up and reasoned with him. "My father," they said, "if the prophet had told you to do something extraordinary, would you not have done it? All the more now, since he said to you, 'Wash and be clean,' should you do as he said."
14
So Naaman went down and plunged into the Jordan seven times at the word of the man of God. His flesh became again like the flesh of a little child, and he was clean.
15
He returned with his whole retinue to the man of God. On his arrival he stood before him and said, "Now I know that there is no God in all the earth, except in Israel. Please accept a gift from your servant."
R: Athirst is my soul for the living God. When shall I go and behold the face of God?
1 [2]
As the hind longs for the running waters, so my soul longs for you, O God.
(R)
2 [3]
Athirst is my soul for God, the living God. When shall I go and behold the face of God?
(R) 43:
3
Send forth your light and your fidelity; they shall lead me on and bring me to your holy mountain, to your dwelling-place.
(R)
4
Then will I go in to the altar of God, the God of my gladness and joy; then will I give you thanks upon the harp, O God, my God!
(R)
I think Jesus makes what could be conceived as inflammatory statements in order to drive home the point that each of us has to look at our own response to God's Word and see whether or not we stand with those who follow His will or those who do not. There is no middle ground here at all — we cannot live a sort of half-half existence.
24
Jesus said, "Amen, I say to you, no prophet is accepted in his own native place.
25
Indeed, I tell you, there were many widows in Israel in the days of Elijah when the sky was closed for three and a half years and a severe famine spread over the entire land.
26
It was to none of these that Elijah was sent, but only to a widow in Zarephath in the land of Sidon.
27
Again, there were many lepers in Israel during the time of Elisha the prophet; yet not one of them was cleansed, but only Naaman the Syrian."
28
When the people in the synagogue heard this, they were all filled with fury.
29
They rose up, drove him out of the town, and led him to the brow of the hill on which their town had been built, to hurl him down headlong.
30
But he passed through the midst of them and went away.
think
:
Who are we to question the wisdom of the Lord?
_______________________________________________________



God's special verse/thought for me today

________________
_________________________________________________________



T O D A Y ' S BLESSING LIST
Thank You Lord for:
____________________________________
_______________________________________________________
READ THE BIBLE IN ONE YEAR
Titus and Philemon
getting to know the saints
Peter Damian was born on 1007 at Ravenna, Italy. He was the youngest child of a large and poor family.
An elder brother protested having another child ; as a result, his mother refused to feed him, causing the infant to almost die. Peter was left an orphan at an early age. He was adopted by an older brother who mistreated and underfed him and made him work as a swineherd. Despite his condition, he remained pious. After sometime, another brother, the archpriest at Ravenna, took him and provided him education. He studied in Ravenna, Faenza, then at the University of Prama. When he was 25, he taught at Parma and Ravenna.
Since he could not endure the harshness in the outside world, Peter gave up his profession to become a Benedictine monk. Among the positions he held were abbot, Cardinal-Bishop of Ostia and administrator of the Diocese of Gubbi. By the end of 1059, Peter and the Bishop of Lucca were sent as legates by Nicholas II to Milan in order to fight the issue of simony.
Peter Damian also served as peacemaker between arguing monastic houses, clergymen and government officials. Before the saint's death on February 22, 1072, he was able to write poems, dozens of sermons and seven biographies.
Saint Peter Damian was declared Doctor of the Church in 1828.
Saint Margaret of Cortona
Saint Margaret was born a farmer's daughter in 1247 at Loviano in Tuscany, Italy.
She eloped with a young man from Montepulciano and lived as his mistress for nine years. In 1274, the man was murdered, leaving her with a son to care for. She took this incident as a sign from the Lord. She publicly confessed her affair. When she returned to her father, he would not accept her. The Friars Minor at Cortona took her and her son in their care.
Since Margaret was attractive, men wooed her. The woman found it difficult to resist temptation. In order to make herself unappealing, she resolved to mutilate herself which the friar Giunta prevented.
To stay with the Friars, Margaret tended to the sick women and the poor. She lived on alms, asking nothing in return. When she became a Franciscan tertiary in 1277, she developed a deeper and more intense prayer life. Margaret was given the task to work with the poor and the sick in 1286.
She gathered people who wanted to serve and formed them into tertiaries. These were later recognized as a congregation, known as the
Poverelle
(
Poor Ones
). Before the saint's death on February 22, 1297, she founded a hospital at Cortona.
Saint Margaret was canonized by Pope Benedict XIII on 1728.
When my circle of ordained ministers come together, we often share stories about the lights and shadows in our ministry or our joys and struggles in our own parishes. One striking story that most of us identified with was shared by a newly installed parish priest.
He said, "As a parish priest I know that I really need to be firm with some policies that cannot be compromised no matter how unpopular such a stance would make of me. Such a case was when I really held my ground regarding those wishing to get installed as Lectors of the parish even if they did not participate in the ongoing formation made compulsory for them by the pastoral council. Because I was adamant with my position, I kind of stirred the hornet's nest. Since I barred them from serving, those people really made life difficult in my administration of the parish. They would really spread nasty rumors and ridicule me in public places."
We consoled him with words like, "Their later actions only vindicated you. Their lack of decorum only proves that they really are in need of further formation, for the initial ones that they had did not make them better servants of the church as they exhibited now."
As pastors we should opt not to be popular but to be always right and moral with our choices. If we will just give in to the whims of the people without regard for what is right and just we would just make limp Christians out of them. Even Jesus chose that path. He chose not to please people but to be right and moral. Even if the people attempted to hurl Him off the cliff simply because they didn't like what they heard from Him, He still held His ground. Indeed it would be better to be persecuted for doing the right thing than win the hearts of the people by just giving in to their whimsical desires.
Fr. Sandy Enhaynes
Being r ight vs. being popular — which will you choose?
Jesus, You always did what the Father asked of You and always spoke the truth. Give me the grace to do the same
even at the risk of being rejected by the world.
St. Tarasius, bishop, pray for us.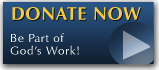 The FEAST is one of the happiest places on earth.

Click Here to find a Feast near you!
KERYGMA TV! is BACK
KERYGMA TV is on a new time slot and new channel Sundays 8 a.m. at IBC 13
Need Counseling? No Landline?
Now, you can use your mobile phone to call a friend for counseling at 09228407031. Or you may call our landlines 7266728, 7264709, 7259999 Mon-Fri 24-hrs, Sat 6am-5pm, Sun 6am-10am
BO BLOGS!
Go to Bo's Official Site and read his almost daily blog! Its not news, but thoughts and musings of Bo Sanchez. Get to know Bo in a more personal way --and find out what it means to live the life of a preacher. You get to enrich your faith as well.
DONATION
Remember to always donate your "first fruits"-not the last. Click on the "Donation" Box under the members menu - and you'll even see links to the nearest branches of the Banks where you can deposit.