READINGS for 2008-02-23
"Because this son of mine was dead, and has come to life again; he was lost, and has been found." – Luke 15:24
Contrary to its traditional title, "The Lost Son," not only one son was lost. I feel that
both
sons were.
In certain aspects, I think the younger son was in a "better" position. His sins were glaring and obvious. Even if his conscience was dulled at first, he had so much "help" from people who habitually chimed, as wall clocks would, yelling to his face that he was a stupid, ingrate jerk! The consequences of his selfish decisions didn't come late either and finally caught up with him. These made it
easier
for him to recognize the need to go back home to his father.
The older son had the looks of a lawabiding citizen. He had the moves of a son every dad in the neighborhood would envy. All his life, he shared a roof with his father. But his heart was thousands of miles away. The father has been dying to hear him call out "Dad," but instead, he calls him "boss" who needs to be impressed by an impeccable job performance. It's always harder to come home when you feel you're not lost.
The filthy prostitute vs. the hardworking Church catechist — who's better? The one who comes home.
Marissa Escoto
When was the last time you went to confession? Go now! He waits for you!
Oh Lord, open my heart, mind, body and soul. Refresh me with Your love. Constantly embrace me and assure that You will always be there. Hear me O Lord, save me. May I daily dwell in Your presence.
The leaders of the flock of God are there to lead both by their example and by following the commands of God. This is never an easy task and we should never take our leaders for granted. We need to support them in every way we can — including praying daily for them. We also need to pray that God will continue to raise up leaders who will serve the people selflessly. It is truly a life of service and not a place to be seeking honor and acclaim.
14
Shepherd your people with your staff, the flock of your inheritance, that dwells apart in a woodland, in the midst of Carmel. Let them feed in Bashan and Gilead, as in the days of old;
15
as in the days when you came from the land of Egypt, show us wonderful signs.
16
The nations shall behold and be put to shame, in spite of all their strength; they shall put their hands over their mouths; their ears shall become deaf.
17
They shall lick the dust like the serpent, like reptiles on the ground; they shall come quaking from their fastnesses, trembling in fear of you [the LORD, our God].
18
Who is there like you, the God who removes guilt and pardons sin for the remnant of his inheritance; who does not persist in anger forever, but delights rather in clemency,
19
and will again have compassion on us, treading underfoot our guilt? You will cast into the depths of the sea all our sins;
20
you will show faithfulness to Jacob, and grace to Abraham, as you have sworn to our fathers from days of old.
Psalm 103:1-2, 3-4, 9-10, 11-12
R: The Lord is kind and merciful
.
1
Bless the LORD, O my soul; and all my being, bless his holy name.
2
Bless the LORD, O my soul, and forget not all his benefits.
(R)
3
He pardons all your iniquities, he heals all your ills.
4
He redeems your life from destruction, he crowns you with kindness and compassion.
(R)
9
He will not always chide, nor does he keep his wrath forever.
10
Not according to our sins does he deal with us, nor does he requite us according to our crimes.
(R)
11
For as the heavens are high above the earth, so surpassing is his kindness toward those who fear him.
12
As far as the east is from the west, so far has he put our transgressions from us.
(R)
Father, Your love knows no bounds and You always seek to call back to Yourself those who have strayed far from You. I pray that I will seek to imitate this generosity in love for those around me. I pray for the grace to seek to love with the selflessness with which You love, so that the community where I belong will be a community of love and unity, and not division and resentment.
1
The tax collectors and sinners were all drawing near to listen to him,
2
but the Pharisees and scribes began to complain, saying, "This man welcomes sinners and eats with them."
3
So to them he addressed this parable.
11
"A man had two sons,
12
and the younger son said to his father, 'Father, give me the share of your estate that should come to me.' So the father divided the property between them.
13
After a few days, the younger son collected all his belongings and set off to a distant country where he squandered his inheritance on a life of dissipation.
14
When he had freely spent everything, a severe famine struck that country, and he found himself in dire need.
15
So he hired himself out to one of the local citizens who sent him to his farm to tend the swine.
16
And he longed to eat his fill of the pods on which the swine fed, but nobody gave him any.
17
Coming to his senses he thought, "How many of my father's hired workers have more than enough food to eat, but here am I, dying from hunger.
18
I shall get up and go to my father and I shall say to him, "Father, I have sinned against heaven and against you.
19
I no longer deserve to be called your son; treat me as you would treat one of your hired workers."'
20
So he got up and went back to his father. While he was still a long way off, his father caught sight of him, and was filled with compassion. He ran to his son, embraced him and kissed him.
21
His son said to him, 'Father, I have sinned against heaven and against you; I no longer deserve to be called your son.'
22
But his father ordered his servants, 'Quickly bring the finest robe and put it on him; put a ring on his finger and sandals on his feet.
23
Take the fattened calf and slaughter it. Then let us celebrate with a feast,
24
because this son of mine was dead, and has come to life again; he was lost, and has been found.' Then the celebration began.
25
Now the older son had been out in the field and, on his way back, as he neared the house, he heard the sound of music and dancing.
26
He called one of the servants and asked what this might mean.
27
The servant said to him, 'Your brother has returned and your father has slaughtered the fattened calf because he has him back safe and sound.'
28
He became angry, and when he refused to enter the house, his father came out and pleaded with him.
29
He said to his father in reply, 'Look, all these years I served you and not once did I disobey your orders; yet you never gave me even a young goat to feast on with my friends.
30
But when your son returns who swallowed up your property with prostitutes, for him you slaughter the fattened calf.'
31
He said to him, 'My son, you
150
are here with me always; everything I have is yours.
32
But now we must celebrate and rejoice, because your brother was dead and has come to life again; he was lost and has been found.'"
think:
We should never take our leaders for granted. We need to support them in every way we can — including praying daily for them.
_______________________________________________________

God's special verse/thought for me today________________
_________________________________________________________

T O D A Y ' S BLESSING LIST
Thank You Lord for:
____________________________________
_______________________________________________________
READ THE BIBLE IN ONE YEAR
1 Timothy 4-6
GETTING TO KNOW THE SAINTS
Simeon Stylites (also known as Simeon the Elder), born in 390 at Cilicia near northern Syria, was the son of a poor shepherd. At the age of 13, the aspiring monk was turned away from monasteries. He grew tired of the gossip and arguments of the supposed-to-be religious people.
Initially, Simeon the Elder locked himself up in a hut at Tell-Neschin for three years. He passed 40 days of Lent without eating or drinking. After which, he combined fasting with standing continually upright for as long as his legs could sustain him. He was able to do this on a column, without support for the whole period of fasting.
Even after years of isolation, people continued to flock in the desert, seeking for Simeon's wisdom and counsel. Since Simeon had not enough time for his devotion, he decided to have this lifestyle until his dying day. He had a small platform built on top of the pole then had its length increased to a little more than nine feet, then 50 feet. This was the life of a
stylitoe
, or "pillar hermit", which Simeon swore to live until his dying day on September 2, 459.
Saint helladiuS of toledo
Saint Helladius was a native of Toledo, Spain. He served as a minister in the court of the Visigoth kings. The man loved to visit the abbey of Agali. As a result, he joined the community and was made its abbot in 605. Ten years later, Saint Helladius was promoted to archbishop of Toledo. Saint Helladius of Toledo died in the year 632.
Blessed John Fiesole (1400 – 1455) was the patron of Christian artists.
As a young boy, he learned painting under the supervision of a local painting master. He developed this skill even after he joined the Dominicans at the age of 20. He continued learning about painting, mastering his own techniques like broad-brush, strokes, vivid colors and life like figures. Among his most famous paintings were the Annunciation, the Descent from the Holy Cross and the frescoes in the monastery of San Marco in Florence.
When he joined the Dominicans, John Fiesole took the name Fra Giovanni. But instead of his acquired name, he was recognized as Fra Angelico, probably a form of tribute to his angelic qualities or maybe due to the devotional tone of his works.
Fra Angelico took the responsibility of a leader in the Dominican Order. The man was even asked by Pope Eugenius to serve as archbishop of Florence which he declined, in preference to a simple life.
Our country is one of the richest in natural resources worldwide. If we will just look around there is really so much truth to these words.
But how come many people go hungry in a rich country like ours? Why are those who are tasked to serve the people unable to attend to our simplest human needs like shelter and food? How come people die in remote areas for lack of access to any adequate means of cure? How come even if there is so much brain power among us we are still not at par with our Asian neighbors? How come no matter how hard one tries to make a living he still cannot get out of the quagmire of poverty?
Perhaps because there are people who endlessly squander our country's resources and make it a difficult place to live in. Take business people who engage in practices that continuously denude our forests, for example. They rake in millions of pesos out of this illegal gambit without regard for the neighborhoods near the forest whose lives are endanged due to landslides. What do we call the supposed guardians of our country's education who have made a name for themselves as "Mr. or Mrs. 10 percent" for always taking a cut of all business transactions in schools? Squanderers! And then we wonder about the dismal showing of our students in school and the deteriorating quality of education.
What do we call the people who make a killing at kickbacks out of repairs of roads and bridges (they say the cut there is greater than when they are building entirely new ones)? Squanderers! I could go on and on, but I guess, the message is already quite clear. If we will continue to squander what God has given us, a time will come that we will all wallow in the mud with pigs and have our fill only of the pods on which they feed.
Fr. Sandy Enhaynes
Have you been prudent in the use of the resources that God gives us?
Lord, forgive me for taking for granted Mother Earth and the resources You blessed me with. Help me to care for
what You entrust me with and encourage others to do the same.
St. Polycarp, bishop and martyr, pray for us.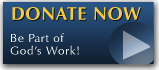 The FEAST is one of the happiest places on earth.

Click Here to find a Feast near you!
KERYGMA TV! is BACK
KERYGMA TV is on a new time slot and new channel Sundays 8 a.m. at IBC 13
Need Counseling? No Landline?
Now, you can use your mobile phone to call a friend for counseling at 09228407031. Or you may call our landlines 7266728, 7264709, 7259999 Mon-Fri 24-hrs, Sat 6am-5pm, Sun 6am-10am
BO BLOGS!
Go to Bo's Official Site and read his almost daily blog! Its not news, but thoughts and musings of Bo Sanchez. Get to know Bo in a more personal way --and find out what it means to live the life of a preacher. You get to enrich your faith as well.
DONATION
Remember to always donate your "first fruits"-not the last. Click on the "Donation" Box under the members menu - and you'll even see links to the nearest branches of the Banks where you can deposit.