READINGS for 2008-02-20
"… they will condemn him to death, and hand him over to the Gentiles to be … crucified, and … be raised on the third day." – Matthew 20:18-19
On June 22, 1979, two policemen arrested Manuel Navoa without any warrant. He was charged with arson with multiple homicide and was tortured to admit a crime he didn't commit.
He was tried and, after three years, was sentenced to die in the electric chair. He was placed in an isolation cell. In desperation, he wanted to end his life but God saved him by sending a missionary. He found the Lord and surrendered his life to Him.
In 1986, the Supreme Court completed its review of his case. He was proven not guilty and on August 21, 1986, Manuel was set free. He became a lay missionary, ministering to prisoners.
Our Lord Jesus was also falsely accused by His detractors. He was mocked, scourged and crucified. He died. But on the third day, He rose again.
We may be in a difficult situation and have lost all hope. Take courage. The Lord, in His infinite goodness and mercy, will provide a way out for us. We just have to entrust our lives to Him and cooperate with His grace. The door to freedom may just be around the corner.
Judith Concepcion
Do you have a big problem? Remember that God is bigger than your problem.
"Lord, to whom shall we go? You have the words of eternal life" (John 6:68).
Any prophet must be prepared to be the focus of the attention of people who will seek to bring them down. Why? Because it is in the nature of sin to seek to destroy the truth. The devil is the father of lies and this is the basis of his work in the world today. If he can destroy the concept of truth, we will not even be able to recognize that the principles we are living by are empty and wrong. This is why it is imperative that we stand up for the truth at every opportunity and never back down.
18
"Come," they said, "let us contrive a plot against Jeremiah. It will not mean the loss of instruction from the priests, nor of counsel from the wise, nor of messages from the prophets. And so, let us destroy him by his own tongue; let us carefully note his every word."
19
Heed me, O LORD, and listen to what my adversaries say.
20
Must good be repaid with evil that
they should dig a pit to take my life? Remember that I stood before you to speak in their behalf, to turn away your wrath from them.
R: Save me, O Lord, in your kindness.
4 [5]
You will free me from the snare they set for me, for you are my refuge.
5 [6]
Into your hands I commend my spirit; you
will redeem me, O LORD, O faithful God.
(R)
13 [14]
I hear the whispers of the crowd, that frighten me from every side, as they consult together against me, plotting to take my life.
(R)
14 [15]
But my trust is in you, O LORD; I say, "You are my God."
15 [16]
In your hands is my destiny; rescue me from the clutches of my enemies and my persecutors.
(R)
The mother of James and John is sorely misguided in her request. She is living by the standards of the world where such honors are sought as a matter of course. In heaven, we will all be in union with God so what will seats at the table matter? It is a question of shifting our focus from earthly to heavenly realities and we will slowly begin
to understand what truly matters both in this world and in the next.
17
As Jesus was going up to Jerusalem, he took the twelve [disciples] aside by themselves, and said to them on the way,
18
"Behold, we are going up to Jerusalem, and the Son of Man will be handed over to the chief priests and the scribes, and they will condemn him to death,
19
and hand him over to the Gentiles to be mocked and scourged and crucified, and he will be raised on the third day."
20
Then the mother of the sons of Zebedee approached him with her sons and did him homage, wishing to ask him for something.
21
He said to her, "What do you wish?" She answered him, "Command that these two sons of mine sit, one at your right and the other at your left, in your kingdom."
22
Jesus said in reply, "You do not know
what you are asking. Can you drink the cup that I am going to drink?" They said to him, "We can."
23
He replied, "My cup you will indeed drink, but to sit at my right and at my left[, this] is not mine to give but is for those for whom it has been prepared by my Father."
24
When the ten heard this, they became indignant at the two brothers.
25
But Jesus summoned them
and said, "You know that the rulers of the Gentiles lord it over them, and the great ones make their authority over them felt.
26
But it shall not be so among you. Rather, whoever wishes to be great among you shall be your servant;
27
whoever wishes to be first among you shall be your slave.
28
Just so, the Son of Man did not come to be served but to serve and to give his life as a ransom for many."
think:
It is in the nature of sin to seek to destroy the truth. The devil is the father of lies and this is the basis of his work in the world today.
_______________________________________________________

God's special verse/thought for me today________________
_________________________________________________________

T O D A Y ' S BLESSING LIST
Thank You Lord for:
____________________________________
_______________________________________________________
READ THE BIBLE IN ONE YEAR
1 Thessalonians 1-5
Great in the eyes of God
The scene is all too familiar for most of us — a mother pleads on behalf of her sons, as in the case of today's gospel taken from Matthew. Juxtapose today's gospel with Mark's version and you'll see a little discrepancy—instead of a mother interceding for her sons, Mark mentions that the sons themselves pleaded for their own cause (Mk 10:35). Knowing Mark's as the first to have been written and Matthew using Mark's as a major source of his gospel, could it be that Matthew did a little editing?
Mark's gospel, being the oldest, is perceived to be the most faithful to the original event. He called a spade a spade, warts and all. Hence, he presented the two protagonists as they were. So if James and John embarrassed themselves with those self-serving posturing, Mark didn't try to hide it. Matthew, on the other hand, did not see it fit to allude to James and John an action that would betray their status as the chosen apostles of Christ. To be perceived as persons who have not been up to the teachings of Christ can really prove to be an embarrassing thing, especially for apostles like James and John.
We can learn from what we perceive as the mind-set of Matthew. There are a lot of things that we really are embarrassed about. Unfortunately, some get embarrassed for the wrong things, like, not looking well, not having the right skin color, not having the right clothes, not having the right body build, etc. If there are things that we need to be embarrassed about, they should be those that concern our character, whether we are measuring up to the norms that have been set to us by Christ.
Perhaps, we need to do a little "editing" in our own lives. And we need to do this not just to make ourselves appear good to others but to really become great in the eyes of God.
Fr. Sandy Enhaynes
What are your God-given ambitions?
Lord, may I aspire only for Your will in my life and follow wherever it takes me.
St. Eucherius, bishop, pray for us.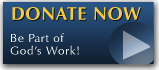 The FEAST is one of the happiest places on earth.

Click Here to find a Feast near you!
KERYGMA TV! is BACK
KERYGMA TV is on a new time slot and new channel Sundays 8 a.m. at IBC 13
Need Counseling? No Landline?
Now, you can use your mobile phone to call a friend for counseling at 09228407031. Or you may call our landlines 7266728, 7264709, 7259999 Mon-Fri 24-hrs, Sat 6am-5pm, Sun 6am-10am
BO BLOGS!
Go to Bo's Official Site and read his almost daily blog! Its not news, but thoughts and musings of Bo Sanchez. Get to know Bo in a more personal way --and find out what it means to live the life of a preacher. You get to enrich your faith as well.
DONATION
Remember to always donate your "first fruits"-not the last. Click on the "Donation" Box under the members menu - and you'll even see links to the nearest branches of the Banks where you can deposit.