READINGS for 2008-02-17
Abraham was 75 years old when he departed from Haran. – Genesis 12:4
My sisters are fantastic dancers. They take after my Dad who's an original member of the prestigious Bayanihan dance troop from his youth. I've always felt insecure about my lack of gracefulness and, at a certain point, I resigned myself to the fact that I would never be a good dancer.
I didn't bother to take dance class because I felt I wasn't a natural and no amount of lessons would make me improve. Until I joined a theater company called Trumpets. We staged
Joseph the Dreamer
last year and one of the main numbers was a hip-hop dance. Yikes!
The director made us all take a dance class to standardize our groove. I have to admit I was a bit embarrassed to be taking dance lessons at the age of 30. But there was also a hint of excitement and hope that, somehow, maybe I would improve.
During the opening week of the play, my Dad was in the audience. I'll never forget what he said on our way home. "One thing is for sure, George, you really know how to dance already."
Wow. I think I had been waiting to hear those words from him all my life.
Abraham began a nation at 75. Now I know it's never too late for anything.
George Gabriel
Do you want to start on something new?
Now is the time.
Lord, help me live every moment to the fullest.
Genesis 12 is the beginning of recorded history as we know it in the Bible. We hear of the original promise God makes to Abraham that becomes the basis of the Jewish way of life until the present. These three promises of land, blessing and progeny can still be found at the heart of today's Jewish self-understanding and self-determination. As Christians we believe that God fulfills these promises in Christ in a spiritual way by opening up for us the land of heaven, the blessing of the Holy Spirit and by making us all sons and daughters of the Father.
1
The LORD said to Abram: "Go forth from the land of your kinsfolk and from your father's house to a land that I will show you.
2
I will make of you a great nation, and I will bless you; I will make your name great, so that you will be a blessing.
3
I will bless those who bless you and curse those who curse you. All the communities of the earth shall find blessing in you."
4
Abram went as the LORD directed him.
Psalm 33:4-5, 18-19, 20 and 22
R: Lord, let your mercy be on us, as we place our trust in you.
4
Upright is the word of the LORD, and all his works are trustworthy.
5
He loves justice and right; of the kindness of the LORD the earth is full.
(R)
18
See, the eyes of the LORD are upon those who fear him, upon those who hope for his kindness,
19
to deliver them from death and preserve them in spite of famine.
(R)
20
Our soul waits for the LORD, who is our help and our shield.
22
May your kindness, O LORD, be upon us who have put our hope in you.
(R)
St. Paul
affirms that all we are and all the good that we have is a grace and gift from God. We can never claim to have saved ourselves through our own strength. If we refuse to accept it, we will only be deluding ourselves.
8
Bear your share of hardship for the gospel with the strength that comes from God.
9
He saved us and called us to a holy life,
not according to our works but according to his own design and the grace bestowed on us in Christ Jesus before time began,
10
but now made manifest through the appearance of our savior Christ Jesus, who destroyed death and brought life and immortality to light through the gospel.
The Father affirms and validates the existence and mission of his Son, Jesus. This is an important rite of passage for Jesus as it affirms Him in His identity and worth as an individual. We all look for such affirmation in our lives. The most important people for us in this regard are our parents. It is our parents who have the most formative role in our lives and if they fail us here we will have a difficult time growing into adulthood.
1
Jesus took Peter, James, and John his brother, and led them up a high mountain by themselves.
2
And he was transfigured before them; his face shone like the sun and his clothes became white as light.
3
And behold, Moses and Elijah appeared to them, conversing with him.
4
Then Peter said to Jesus in reply, "Lord, it is good that we are here. If you wish, I will make three tents here, one for you, one for Moses, and one for Elijah."
5
While he was still speaking, behold, a bright cloud cast a shadow over them, then from the cloud came a voice that said, "This is my beloved Son, with whom I am well pleased; listen to him."
6
When the disciples heard this, they fell prostrate and were very much afraid.
7
But Jesus came and touched them, saying, "Rise, and do not be afraid."
8
And when the disciples raised their eyes, they saw no one else but Jesus alone.
9
As they were coming down from the mountain, Jesus charged them, "Do not tell the vision to anyone until the Son of Man has been raised from the dead."
think
:
St. Paul
affirms that all we are and all the good that we have is a grace and gift from God.
_______________________________________________________

God's special verse/thought for me today________________
_________________________________________________________

T O D A Y ' S BLESSING LIST
Thank You Lord for:
____________________________________
_______________________________________________________
READ THE BIBLE IN ONE YEAR
Ephesians 4-6
Things to be grateful for from the past week
________________________________________________________________
________________________________________________________________
_________________________________________________________________
Things to ask God for in the coming week
________________________________________________________________
_________________________________________________________________
________________________________________________________________
Most important word God told me this week
________________________________________________________________
_________________________________________________________________
liKe God, NANAY KnoWs Best
My mother had a way of motivating me and my two brothers and one sister into achieving greater heights in academics when we were young. There was a year when all four of us were in college at the same time. It was a year of "forced'' frugality for the whole family who had a hard time trying to make both ends meet. All of us were studying in Manila and the daily commute from Antipolo really drained our family's finances. So our parents ensured that their hard-earned money would not go to waste. Whenever our mom would see us losing our focus on our studies, she would always remind us of the need for a good education to help improve our own lives.
She would often say that they'd been through much more difficult situations during their student days, like losing their dad when they were still in grade school and working at a very young age just to send themselves to school.
We knew those were words of truth coming from someone who really has seen the toughest of times and who desires that we won't suffer just as they did. So whenever life becomes difficult, my brothers and sister still say to one another, "Go to
nanay,
listen to her."
I believe the Transfiguration accomplished something more for the privileged companions of Jesus than just have a foretaste of God's glory—it showed them that the mandate of Jesus comes from the Father Himself. It gave them a clear motivation to really listen to Him with whom the Father is well-pleased.
God knows what is best for us. And during times that we think it is difficult to even just listen to Him, let us refresh our minds with the thought that God is a God of truth. He'll lead us where we will experience real happiness. So, go and listen to Him, and the glory will be far greater than what we can imagine will be ours!
Fr. Sandy Enhaynes
Do you believe Mom has only your best interest at heart?
Our Lord of truth, You alone know what is best for us. May we grow to trust Your will for us completely and allow You to guide us to where we should go.
St. Alexis Falconieri, founder and mystic, pray for us.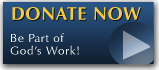 The FEAST is one of the happiest places on earth.

Click Here to find a Feast near you!
KERYGMA TV! is BACK
KERYGMA TV is on a new time slot and new channel Sundays 8 a.m. at IBC 13
Need Counseling? No Landline?
Now, you can use your mobile phone to call a friend for counseling at 09228407031. Or you may call our landlines 7266728, 7264709, 7259999 Mon-Fri 24-hrs, Sat 6am-5pm, Sun 6am-10am
BO BLOGS!
Go to Bo's Official Site and read his almost daily blog! Its not news, but thoughts and musings of Bo Sanchez. Get to know Bo in a more personal way --and find out what it means to live the life of a preacher. You get to enrich your faith as well.
DONATION
Remember to always donate your "first fruits"-not the last. Click on the "Donation" Box under the members menu - and you'll even see links to the nearest branches of the Banks where you can deposit.