READINGS for 2008-02-15
SETTiNg PRiORiTiES
"I tell you, unless your righteousness surpasses that of the scribes and Pharisees, you will not enter into the kingdom of heaven." – Matthew 5:20
Being in charge of a real estate sales force connected with a selling network, I became a little worried when we failed to reach the monthly sales quotas for a few of months. I observed my personnel and, in prayer, I realized that we needed to put God at the center of our activities and the blessings would follow. Another member shared the same burden.
So we held a one-day spiritual retreat cum planning activity. In the retreat, I shared about how the Lord brought success to my selling career as I glorified Him in my work. I emphasized that obedience to God should be our top priority in life.
The retreat opened the channels of communications and, thereafter, improved personal relationships. It also exposed the group's hunger for the Word of God. We also made a point to share on the Gospel during our weekly meeting. By yearend, our group was able to recover and surpass the sales quota for the year.
Donna España
Where is God in your priority list?
Lord God, inspire me always to put You ahead in allthat I do. Amen.
There is no doubt in my mind that the manner of life we live is under the scrutiny of God. We will stand before Him in judgment one day and we will have to give an account of how we have lived. It does not matter whether we are poor or rich, the judgment will be on exactly the same grounds – the principles of the Gospel and moral life. However, we must always remember that one of these principles is: to whom much has been given much will be expected.
21
If the wicked man turns away from all the sins he committed, if he keeps all my statutes and does what is right and just, he shall surely live, he shall not die.
22
None of the crimes he committed shall be remembered against him; he shall live because of the virtue he has practiced.
23
Do I indeed derive any pleasure from the death of the wicked? says the Lord GOD. Do I not rather rejoice when he turns from his evil way that he may live?
24
And if the virtuous man turns from the path of virtue to do evil, the same kind of abominable things that the wicked man does, can he do this and still live? None of his virtuous deeds shall be remembered, because he has broken faith and committed sin; because of this, he shall die.
25
You say, "The LORD's way is not fair!" Hear now, house of Israel: Is it my way that is unfair, or rather, are not your ways unfair?
26
When a virtuous man turns away from virtue to commit iniquity, and dies, it is because of the iniquity he committed that he must die.
27
But if a wicked man, turning from the wickedness he has committed, does what is right and just, he shall preserve his life;
28
since he has turned away from all the sins which he committed, he shall surely live, he shall not die.
Psalm 130:1-2, 3-4, 5-7a, 7bc-8
R: If you, O Lord, mark iniquities, who can stand?
1
Out of the depths I cry to you, O LORD; Lord, hear my voice!
2
Let your ears be attentive to my voice in supplication.
(R)
3
If you, O LORD, mark iniquities, LORD, who can stand?
4
But with you is forgiveness, that you may be revered.
(R)
5
I trust in the LORD; my soul trusts in his word.
6
My soul waits for the LORD more than sentinels wait for the dawn. More than sentinels wait for the dawn,
7
let Israel wait for the LORD.
(R)
For with the LORD is kindness and with him is plenteous redemption;
8
and he will redeem Israel from all their iniquities.
(R)
Depth of virtue is the issue at stake here. Sometimes, after detailing the trials and struggles of their life, people would say that, "Surely God could not ask any more of me than this?" God will never ask from us more than we can give nor test us beyond our ability to endure. But we can also be sure that, in one way or another, He is going to ask us to surrender everything to Him.
20
I tell you, unless your righteousness surpasses that of the scribes and Pharisees, you will not enter into the kingdom of heaven.
21
"You have heard that it was said to your ancestors, 'You shall not kill; and whoever kills will be liable to judgment.'
22
But I say to you, whoever is angry with his brother will be liable to judgment, and whoever says to his brother, 'Raqa,' will be answerable to the Sanhedrin, and whoever says, 'You fool,' will be liable to fiery Gehenna.
23
Therefore, if you bring your gift to the altar, and there recall that your brother has anything against you,
24
leave your gift there at the altar, go first and be reconciled with your brother, and then come and offer your gift.
25
Settle with your opponent quickly while on the way to court with him. Otherwise your opponent will hand you over to the judge, and the judge will hand you over to the guard, and you will be thrown into prison.
26
Amen, I say to you, you will not be released until you have paid the last penny."
think:
God will never ask more from us than we can give nor test us beyond our ability to endure.
_______________________________________________________

God's special verse/thought for me today________________
_________________________________________________________

T O D A Y ' S BLESSING LIST
Thank You Lord for:
____________________________________
_______________________________________________________
READ THE BIBLE IN ONE YEAR
Galatians 4-6
reConCile With your enemy
We have heard this many times: a scorned wife putting the law in her hands and kills the husband. A man who was duped in business and exacts vengeance by having his former partners liquidated.
Traffic altercations leading to violent quarrels. Heated disputes over trivial matters like parking spaces. Anger brings out the worst in people. We know of persons of good standing in the community who surprise us suddenly with livid outbursts.
Anger is so exhausting. It consumes much of one's energies. After outbursts people attest that it leaves them dead beat. Trouble is, although we know that it brings out what is bad in us and that it really consumes us, we still sometimes nurse our anger instead of deal with it to arrest it.
Jesus challenges us in today's Gospel: refuse the path to reconciliation and it will just leave you farther from God. Jesus said, "Be reconciled with your enemy." He ups the challenge by telling
that when one refuses to do so he has no right to enter his house to offer his sacrifice (cf Mt 5:23-24). Now that alone should give us the shivers. Jesus is giving us the norms by which we can become worthy of standing before Him. It is like Jesus giving the imperative on who can actually go to heaven and enjoy the beatific vision and who can not. Matthew 5:25 even strengthens this point. We are all on our way to meeting Him as a just judge in the end of our lives. Before it happens, we need to reconcile with the enemy, or our refusal to do so may cause us our own doom.
Fr. Sandy Enhaynes
Is there anyone I need to reconcile with?
Holy Spirit, walk back in the past with us and show us the people we need to forgive
and whom we have to ask forgiveness from. Guide us in mending our broken relationships.
St. Walfrid, pray for us.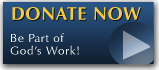 The FEAST is one of the happiest places on earth.

Click Here to find a Feast near you!
KERYGMA TV! is BACK
KERYGMA TV is on a new time slot and new channel Sundays 8 a.m. at IBC 13
Need Counseling? No Landline?
Now, you can use your mobile phone to call a friend for counseling at 09228407031. Or you may call our landlines 7266728, 7264709, 7259999 Mon-Fri 24-hrs, Sat 6am-5pm, Sun 6am-10am
BO BLOGS!
Go to Bo's Official Site and read his almost daily blog! Its not news, but thoughts and musings of Bo Sanchez. Get to know Bo in a more personal way --and find out what it means to live the life of a preacher. You get to enrich your faith as well.
DONATION
Remember to always donate your "first fruits"-not the last. Click on the "Donation" Box under the members menu - and you'll even see links to the nearest branches of the Banks where you can deposit.