READINGS for 2008-02-09
"Why do you eat and drink with tax collectors and sinners?" – Luke 5:30
"Ay, Bisaya din po kayo?"
the security guard asked. That started my acquaintance with our building's elderly security guard. As he opened himself to me, I found in him a friend who helps me out in my many questions about my new residence and the city.
There are advantages to being
Bisaya
in Manila. Many helpers, guards and utility workers in different areas in the city are from the Visayas. And because I can speak the dialect and can relate to them, I get friendly service and inside information, too.
For a time, when I was younger, I didn't like to trumpet my being
Bisaya
. Some people look down on us and find our Tagalog funny. But I have learned to accept myself. Now I speak
Bisaya
when I see a fellow
Bisaya
, even if people stare.
Sometimes, we want to be better than we are, thinking we become more acceptable by doing so. But Jesus didn't come down from heaven for a perfect humanity. He came for sinners. So don't worry if you don't come from a
buena familia
or other acceptable categories in society. Jesus still came for you.
Joy Sosoban
"Though he was in the form of God, he did not regard equality with God something to be grasped." (Philippians 2:6)
Grant me the grace to look at people the way You do.
It is the little people in the eyes of the world that seem to have a special place, even preference, in the heart of God. Why is this so? I think one of the reasons is that they are teachable. They are willing to admit they need His help and are thus easier to teach and lead into the way of holiness. Let us pray for the grace of humility and teachability
of heart and mind so that we will more readily grow closer to God.
9
If you remove from your midst oppression, false accusation and malicious speech;
10
if you bestow your bread on the hungry and satisfy the afflicted; then light shall rise for you in the darkness, and the gloom shall become for you like midday;
11
then the LORD will guide you always and give you plenty even on the parched land. He will renew your strength, and you shall be like a watered garden, like a spring whose water never fails.
12
The ancient ruins shall be rebuilt for your sake, and the foundations from ages past you shall raise up; "Repairer of the breach," they shall call you, "Restorer of ruined homesteads."
13
If you hold back your foot on the sabbath from following your own pursuits on my holy day; if you call the sabbath a delight, and the LORD's holy day honorable; if you honor it by not following your ways, seeking your own interests, or speaking with malice —
14
Then you shall delight in the LORD, and I will make you ride on the heights of the earth; I will nourish you with the heritage of Jacob, your father, for the mouth of the LORD has spoken.
R: Teach me your way, O Lord, that I may walk in your truth.
1
Incline your ear, O LORD; answer me, for I am afflicted and poor.
2
Keep my life, for I am devoted to you; save your servant who trusts in you. You are my God.
(R)
3
Have mercy on me, O Lord, for to you I call all the day.
4
Gladden the soul of your servant, for to you, O Lord, I lift up my soul.
(R)
5
For you, O Lord, are good and forgiving, abounding in kindness to all who call upon you.
6
Hearken, O LORD, to my prayer and attend to the sound of my pleading.
(R)
God could not care less about what you have done in your past as long as you repent of your sins. He calls all of us to serve Him in the work of His Kingdom. No, we will not all be priests or even missionaries but we will all have a part to play in the work of evangelization and the many aspects of this call. Let us pray that we will embrace His call willingly whatever it may be.
27
Jesus saw a tax collector named Levi sitting at the customs post. He said to him, "Follow me."
28
And leaving everything behind, he got up and followed him.
29
Then Levi gave a great banquet for him in his house, and a large crowd of tax collectors and others were at table with them.
30
The Pharisees and their scribes complained to his disciples, saying, "Why do you eat and drink with tax collectors and sinners?"
31
Jesus said to them in reply, "Those who are healthy do not need a physician, but the sick do.
32
I have not come to call the righteous to repentance but sinners."
think:
He calls all of us to serve Him in the work of His Kingdom. No, we will not all be priests or even missionaries but we will all have a part to play in the work of evangelization and the many aspects of this call.
________________________________________________________

God's special verse/thought for me today________________
_________________________________________________________

T O D A Y ' S BLESSING LIST
Thank You Lord for:
____________________________________
_______________________________________________________
READ THE BIBLE IN ONE YEAR
1 Corinthians 9-12
help others ChanGe for the Better
Ten years in the ministry and I am still finding ways how to perfect my ministerial work as far as building up community is concerned. But come to think of it, can it really be achieved? But sometimes I really can not help but recoil in desperation whenever people under my care become hostile to one another or engage themselves in skirmishes even for petty things. As a result, people come out of such conflicts sore, scarred and indignant.
A likely consequence is that people go on with their work oblivious of their enemies. They treat them as if they don't exist. And making the situation worse, the offenders earn the ire even of the tacit witnesses to the conflict. By virtue of their own assessment and judgment, even non-participants in the conflict get themselves into the picture by easily ostracizing whom they perceive as the guilty parties—their way of sympathizing with the victims. While it is natural to side with the victims, I believe more understanding and indulgence must be extended to the ones who have done wrong.
This is perhaps what Jesus has in mind when He says, "I have come to call not the righteous but sinners to repentance." For truly, we need to work even more diligently in winning back people who have been astray. When we turn our backs on them the more will they hold on to their dismal ways. Stretching our patience and extending our understanding will surely go a long way in helping them, trusting that as we become accepting and indulgent to them they will change for the better.
Fr. Sandy Enhaynes
Have we given up on those who are difficult to love?
In spite of my sins, You never give up on me, Jesus. May I also extend to other sinners
like me the kind of perservering love You show me.
St. Apollonia, virgin and martyr, pray for us.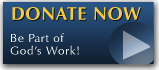 The FEAST is one of the happiest places on earth.

Click Here to find a Feast near you!
KERYGMA TV! is BACK
KERYGMA TV is on a new time slot and new channel Sundays 8 a.m. at IBC 13
Need Counseling? No Landline?
Now, you can use your mobile phone to call a friend for counseling at 09228407031. Or you may call our landlines 7266728, 7264709, 7259999 Mon-Fri 24-hrs, Sat 6am-5pm, Sun 6am-10am
BO BLOGS!
Go to Bo's Official Site and read his almost daily blog! Its not news, but thoughts and musings of Bo Sanchez. Get to know Bo in a more personal way --and find out what it means to live the life of a preacher. You get to enrich your faith as well.
DONATION
Remember to always donate your "first fruits"-not the last. Click on the "Donation" Box under the members menu - and you'll even see links to the nearest branches of the Banks where you can deposit.