READINGS for 2008-02-07
"I have set before you life and death, the blessing and the curse. Choose life, then, that you and your descendants may live..." – Deuteronomy 30:19
I know of a father who is unemployed. Instead of providing for his family, it's his wife who is the breadwinner. Most days of the week, you'll find him attending prayer meetings around Metro Manila and other parts of Luzon. I said
attending
because he doesn't preach or carry out any significant service in those gatherings.
Meanwhile, he and his family struggle to make ends meet.
I'm sure this husband and his wife constantly pray for the blessings and provisions of the Lord. I'm sure they faithfully give their tithes and offerings to the Lord. I'm sure the Lord is pleased with their devotion to Him.
But I think there's something this brother is lacking in.
Action.
We cannot expect God to do for us what He already equipped us to do. He's given us the talents and skills we need to make a living. If we don't use it, then that's our problem. And if we think that praying can substitute for working so that we can have enough to provide for our families, then there's something flawed in our theology.
God has given us the power to choose our lot. What choices are you making?
Rissa Singson-Kawpeng
Are my negative circumstances a product of my choice?
Lord, grant me the serenity to accept the things I cannot change, courage to change the things I can, and wisdom to know the difference.
The author of this text exhorts us to cleave to the Lord. This means to cling to Him and to seek refuge in Him whenever we are in need. The choices we make at the critical points of our lives will clearly indicate to us the depth of commitment we have to our faith. If we cleave to the Lord at these times, well and good. If we rely upon our own strength then we are lining ourselves up for trials.
15
Moses said to the people: "Today I have set before you life and prosperity, death and doom.
16
If you obey the commandments of the LORD, your God, which I enjoin on you today, loving him, and walking in his ways, and keeping his commandments, statutes and decrees, you will live and grow numerous, and the LORD, your God, will bless you in the land you are entering to occupy.
17
If, however, you turn away your hearts and will not listen, but are led astray and adore and serve other gods,
18
I tell you now that you will certainly perish; you will not have a long life on the land which you are crossing the Jordan to enter and occupy.
19
I call heaven and earth today to witness against you: I have set before you life and death, the blessing and the curse. Choose life, then, that you and your descendants may live,
20
by loving the LORD, your God, heeding his voice, and holding fast to him. For that will mean life for you, a long life for you to live on the land which the LORD swore he would give to your fathers Abraham, Isaac and Jacob."
R: Blessed are they who hope in the Lord.
1
Blessed the man who follows not the counsel of the wicked nor walks in the way of sinners, nor sits in the company of the insolent,
2
but delights in the law of the LORD and meditates on his law day and night.
(R)
3
He is like a tree planted near running water, that yields its fruit in due season, and whose leaves never fade. Whatever he does, prospers.
(R)
4
Not so the wicked, not so; they are like chaff which the wind drives away.
6
For the LORD watches over the way of the just, but the way of the wicked vanishes.
(R)
Life is a constant series of decisions where we have to play one seeming priority against another. Sometimes this is a true description of our situation but most of the time it is not. Often, we fool ourselves into believing that the choice we face is a difficult one of two equal goods. Let us be honest with ourselves and face the truth that, at times, our fleshly desires are stronger than our quest for the truth.
22
Jesus said to his disciples, "The Son of Man must suffer greatly and be rejected by the elders, the chief priests, and the scribes, and be killed and on the third day be raised."
23
Then he said to all, "If anyone wishes to come after me, he must deny himself and take up his cross daily and follow me.
24
For whoever wishes to save his life will lose it, but whoever loses his life for my sake will save it.
25
What profit is there for one to gain the whole world yet lose or forfeit himself?
think:
The choices we make at the critical points of our lives will clearly indicate to us the depth of commitment we have to our faith. If we cleave to the Lord at these times, well and good.
________________________________________________________

God's special verse/thought for me today________________
_________________________________________________________

T O D A Y ' S BLESSING LIST
Thank You Lord for:
____________________________________
_______________________________________________________
READ THE BIBLE IN ONE YEAR
1 Corinthians 1-4
Yesterday was a day of fasting and abstinence. While different people provide various reasons and allude many meanings to these disciplines, they are actually meant to facilitate our entry into this sacred season and make us seriously reflect on the suffering and death of Christ.
Jesus says in today's Gospel, "Take up your cross DAILY and follow me." A priest friend once gave me a list of daily sacrifices that one can do for each of the 40 days of Lent. It was a literal but novel take on what Jesus is telling us in today'sGospel.
Think of an act of self-denial today and on each of the other days in Lent. Say, Day 2: No softdrinks. Day 3: No morning and afternoon snacks. Day 4: Visit your Mom and Dad and spend at least four hours with them. Day 5: Approach the priest and other Ministers of the Mass and express your appreciation for presiding in the Mass (priest), for proclaiming the Word (Lectors), for handing Communion (Lay Ministers), etc. Day 6: Leave anonymous letters of gratitude or letters of appreciation to five of your officemates. Day 7: Smile at everyone you get to meet this whole day, from the elevator man to your boss. Make a list that would cover the entire season of Lent.
While the command of Jesus is far deeper than these "daily" precepts that I am suggesting, still these are far more profound than simply skipping lunch or sleeping without a pillow. We all know that Christ wants us to carry our own crosses like a father who does his duties to his family faithfully, or taking up one's cross daily as a bank worker by doing his job diligently and honestly, etc.
This list can go on and on but the essential thing is whatever way we choose to carry our daily crosses we do it because we wish to be one with Christ.
Fr. Sandy Enhaynes
What "cross" is Jesus asking you to carry this season of Lent?
Jesus, You showed us how lovingly You carried the cross for our sake. May we be moved to do the same for You.
St. Richard, king, pray for us.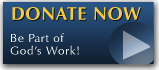 The FEAST is one of the happiest places on earth.

Click Here to find a Feast near you!
KERYGMA TV! is BACK
KERYGMA TV is on a new time slot and new channel Sundays 8 a.m. at IBC 13
Need Counseling? No Landline?
Now, you can use your mobile phone to call a friend for counseling at 09228407031. Or you may call our landlines 7266728, 7264709, 7259999 Mon-Fri 24-hrs, Sat 6am-5pm, Sun 6am-10am
BO BLOGS!
Go to Bo's Official Site and read his almost daily blog! Its not news, but thoughts and musings of Bo Sanchez. Get to know Bo in a more personal way --and find out what it means to live the life of a preacher. You get to enrich your faith as well.
DONATION
Remember to always donate your "first fruits"-not the last. Click on the "Donation" Box under the members menu - and you'll even see links to the nearest branches of the Banks where you can deposit.