READINGS for 2008-02-06
So we are ambassadors for Christ, as if God were appealing through us. – 2 Corinthians 5:20
"Go girl! Represent!" This was a comment made by someone who read my post in a foreign-dominated message board. I was the only Filipina who actively participated in the discussions on various topics about single life and the Catholic faith, and I have always been the first to react on topics that put down the Filipino people. It took a while for me to get used to intimidating comments from other members but it never discouraged me. And I continued sharing my thoughts.
We are all called to represent Christ, whether in the form of doing active service in the Church or simply being a living witness of Him. It is not always easy, especially when everybody's eyes are focused on us and people tend to concentrate more on our mistakes than in the good things we are able
to accomplish.
We may fail at times and there will always be people who will try to put us down and discourage us. But let it not keep us from going on. With an attitude of faith and confidence in God, let us constantly remind ourselves that the things we do are all for the glory of God.
Jane Gonzales
Put on Jesus Christ and represent Him to the ends of the earth.
Lord Jesus, with humility I ask that You mold me into Your likeness that I may be an
instrument of Your abounding love.
Amen.
The prophet Joel looks forward to a time when the Holy Spirit's movement in the lives of the People of God is no longer fettered by sin. Maybe this will not happen in his or our lifetime but it is something we should live and hope for with all our hearts. It is God's desire that we all be united with Him and we should seek to do all we can to help prepare for this to happen.
12
Even now, says the LORD, return to me with your whole heart, with fasting, and weeping, and mourning;
13
rend your hearts, not your garments, and return to the LORD, your God. For gracious and merciful is he, slow to anger, rich in kindness, and relenting in punishment.
14
Perhaps he will again relent and leave behind him a blessing, offerings and libations for the LORD, your God.
15
Blow the trumpet in Zion! proclaim a fast, callm an assembly;
16
gather the people, notify the congregation; assemble the elders, gather the children and the infants at the breast; let the bridegroom quit his room, and the bride her chamber.
17
Between the porch and the altar let the priests, the ministers of the LORD, weep, and say, "Spare, O LORD, your people, and make not your heritage a reproach, with the nations ruling over them! Why should they say among the peoples, 'Where is their God?' "
18
Then the LORD was stirred to concern for his land and took pity on his people.
Psalm 51:3-4, 5-6ab, 12-13, 14 and 17
R: Be merciful, O Lord, for we have sinned.
1 [3]
Have mercy on me, O God, in your goodness; in the greatness of your compassion wipe out my offense.
2 [4]
Thoroughly wash me from my guilt and of my sin cleanse me.
(R)
3 [5]
For I acknowledge my offense, and my sin is before me always.
4 [6]
"Against you only have I sinned, and done what is evil in your sight."
(R)
10 [12
]
A clean heart create for me, O God, and a steadfast spirit renew within me.
11 [13]
Cast me not out from your presence, and your Holy Spirit take not from me.
(R)
12 [14]
Give me back the joy of your salvation, and a willing spirit sustain in me.
15 [17]
O Lord, open my lips, and my mouth shall proclaim your praise.
(R)
There is no time like the present. Anyone who achieves greatness in this life or the next is someone who does not delay in their response to a given situation. When God calls us to do something, it is time for us to set about doing it. Procrastination will only give the devil an opportunity to nullify the work God is trying to do.
20
We are ambassadors for Christ, as if God were appealing through us. We implore you on behalf of Christ, be reconciled to God.
21
For our sake he made him to be sin who did not know sin, so that we might become the righteousness of God in him.
6:
1
Working together, then, we appeal to you not to receive the grace of God in vain.
2
For he says: "In an acceptable time I heard you, and on the day of salvation I helped you." Behold, now is a very acceptable time; behold, now is the day of salvation.
Today we begin a season of repentance in the Church's calendar. It is a time to seriously consider both the present state and the direction of our lives in terms of God's will for us. Are we living the life of holiness we are called to or is there compromise and sin present? Let us seek to eliminate them from our lives this Lent.
1
Jesus said to his disciples: "Take care not to perform righteous deeds in order that people may see them; otherwise, you will have no recompense from your heavenly Father.
2
When you give alms, do not blow a trumpet before you, as the hypocrites do in the synagogues and in the streets to win the praise of others. Amen, I say to you, they have received their reward.
3
But when you give alms, do not let your left hand know what your right is doing,
4
so that your almsgiving may be secret. And your Father who sees in secret will repay you.
5
"When you pray, do not be like the hypocrites, who love to stand and pray in the synagogues and on street corners so that others may see them. Amen, I say to you, they have received their reward.
6
But when you pray, go to your inner room, close the door, and pray to your Father in secret. And your Father who sees in secret will repay you.
16
"When you fast, do not look gloomy like the hypocrites. They neglect their appearance, so that they may appear to others to be fasting. Amen, I say to you, they have received their reward.
17
But when you fast, anoint your head and wash your face,
18
so that you may not appear to be fasting, except to your Father who is hidden. And your Father who sees what is hidden will repay you."
think:
Are we living the life of holiness we are called to or is there compromise and sin present? Let us seek to eliminate them from our lives this Lent.
________________________________________________________

God's special verse/thought for me today________________
_________________________________________________________

T O D A Y ' S BLESSING LIST
Thank You Lord for:
____________________________________
_______________________________________________________
READ THE BIBLE IN ONE YEAR
Romans 5-8
GETTING TO KNOW THE SAINTS
The early fourth century marked a dangerous time for Christians in Rome. The intensity in the persecution of Emperor Diocletian left the pontificate vacant for over three years. It was only in 308 under the new emperor Maxentius when the Roman Priest Marcellus succeeded the papacy. As the new pope, Marcellus divided the city into 25 parishes, allowing cardinals to lead and priests to celebrate the Mass in their absence. Pope Marcellus led Catholicism for nine to 18 months. During these months, the pope was noted for his wise decisions ; he condemned the guilty and gave penance to those who were sorry. This, however, created a widespread civil disorder.
Marcellus escaped from his flock. Emaciated and bent, he was recognized by Saint Lucina, who cared for the pope. When he regained his strength, Pope Marcellus continued teaching, baptizing, and distributing Communion. The pope's whereabouts, however, were discovered by Maxentius. And according to the legend, the tyrant turned the pope into a slave and stable
boy. He was given a broom for his scepter, a bucket for his throne, and the worst rascals for his companion.
Pope Marcellus I died in the year 309.
Little is known about Priscilla or Prisca of the first century. She was the widow of Mancius Aeilius Glabrio, a religious person executed by Domitian probably because he was a Christian. It is believed that Priscilla was the mother of the senator, Saint Pudens. And based on traditions, Priscilla served as the Roman hostess to Saint Peter at Via Salaria in Rome.
Saint Antonio Abad, also known as Anthony the Abbot, the Ermitaño or the Great One, (251 – 356 A.D.) is the secondary patron saint of Paete. He belonged to a wealthy family in Egypt. When his parents died when he was 20 years old, he sold all his property, gave the money to the poor and followed the Lord. He lived a life of complete seclusion in an abandoned fort. Years later, people came to listen to his teachings ; thus, he gathered a body of disciples to create the monastic tradition of the Church. Time came when he left his monastery in order to continue with his hermit life. He lived exclusively on mat-making, gardening and the love of God.
The life of Saint Antonio became the inspiration of great artists like Bosch and Grunewald and the French writier Flavier.
Saint Antonio lived until he was 105 years old.
http://66.218.71.231/language/translation/translatedPage2.php?lp=es_en&urltext=http%3A%2F%2Fes.wikipedia.org%2Fwiki%2FAntonio_Abad
I was once challenged by a parishioner who approached me because she noticed the huge number of people following the Catholic custom of imposition of ashes during Ash Wednesday. She said churches
are filled to the rafters with people who receive ashes on their foreheads but offer not much meaning to it. She challenged me to do something about it, otherwise this sacred Ash Wednesday ritual will just be that, a ritual.
Mamamatay ka rin!
Whether the priest says, "Repent and believe in the Gospel" or "Remember, you are dust, and to dust you will return," I believe the hidden pronouncement is this, that men have to shape up so as to be prepared for the shipping out which eventually will come.
Mamamatay ka rin!
The imposition of ashes is meant to make us be acquainted with our own mortality. Life on earth is temporary and it has to be seen as a time of preparation— for the more permanent existence in the next life. There is a story about a man who lived all his life believing that God does not exist. He wrote in his will that he has to be in his most expensive suit when he leaves this world. The will was followed to the letter, hence, when he was brought out for viewing during his wake, everyone marveled at how marvelous he looked. The silence of the awestruck people who surrounded his coffin was broken when a man said, "All dressed up but nowhere to go."
Mamamatay ka rin!
When it happens, where will you go? The challenge is for us to do something about our lives on earth. We are dust, and to dust we will return. Before it happens, we need to really consider how we shall merit a place in the promised paradise of God. So as you receive ashes on your foreheads today, remember,
mamamatay ka rin.
Tremble with that thought, then shape up.
Fr. Sandy Enhaynes
Do we value Ash Wednesday as we should and do our best to reform our lives?
Lord Jesus, Your merciful love gives us all the chances we need to change. Give us the grace to make use of these chances to change for the better in the hope to be more worthy of heaven.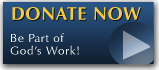 The FEAST is one of the happiest places on earth.

Click Here to find a Feast near you!
KERYGMA TV! is BACK
KERYGMA TV is on a new time slot and new channel Sundays 8 a.m. at IBC 13
Need Counseling? No Landline?
Now, you can use your mobile phone to call a friend for counseling at 09228407031. Or you may call our landlines 7266728, 7264709, 7259999 Mon-Fri 24-hrs, Sat 6am-5pm, Sun 6am-10am
BO BLOGS!
Go to Bo's Official Site and read his almost daily blog! Its not news, but thoughts and musings of Bo Sanchez. Get to know Bo in a more personal way --and find out what it means to live the life of a preacher. You get to enrich your faith as well.
DONATION
Remember to always donate your "first fruits"-not the last. Click on the "Donation" Box under the members menu - and you'll even see links to the nearest branches of the Banks where you can deposit.