READINGS for 2008-02-04
"Go home to your family and announce to them all that the Lord in His pity has done for you." – Mark 5:19
"Lord, please save my child!" the mother cried out. I was then a medical intern on rotation at the pediatric ward. She continued to wail her prayers out loud to the Lord, asking Him to spare her comatose child who was showing signs of an impending death.
Moved by this scenario, I consoled the mother and advised her to calm down. Together we prayed to God Almighty, asking Him to bless and save the child, and to grant us the strength to accept whatever would happen to the child. We ended our prayer with, "Your will be done, Lord."
In the next 12 hours, a miracle happened. The child woke up and asked for something to eat. The following day, she was up on her toes as if nothing serious happened.
Isn't this a miracle worth telling again and again? No wonder Jesus told the possessed man in today's Gospel to spread the good news.
Dr. Henry Yu
Yes, miracles do happen. Think back. Look back. What were the miracles that happened in your life?
Lord, You are indeed a good and merciful Father. Let me announce it. Thank You for the miracle. Praise be Your Holy Name.
David is not a vindictive man – he does not seek to avenge any wrong done to him. To seek vengeance upon those who have wronged us is a waste of time and human resources. After all, what good will it do us anyway? There is nothing gained from vengeance except a sort of hollow and pyrrhic victory. It is certainly not pleasing to God.
2 Samuel 15:13-14, 30; 16:5-13
13
An informant came to David with the report, "The Israelites have transferred their loyalty to Absalom."
14
At this, David said to all his servants who were with him in Jerusalem "Up! Let us take flight, or none of us will escape from Absalom. Leave quickly, lest he hurry and overtake us, then visit disaster upon us and put the city to the sword."
30
As David went up the Mount of Olives, he wept without ceasing. His head was covered, and he was walking barefoot. All those who were with him also had their heads covered and were weeping as they went.
16:
5
As David was approaching Bahurim, a man named Shimei, the son of Gera of the same clan as Saul's family, was coming out of the place, cursing as he came.
6
He threw stones at David and at all the king's officers, even though all the soldiers, including the royal guard, were on David's right and on his left.
7
Shimei was saying as he cursed "Away, away, you murderous and wicked man!
8
The LORD has requited you for all the bloodshed in the family of Saul, in whose stead you became king, and the LORD has given over the kingdom to your son Absalom. And now you suffer ruin because you are a murderer."
9
Abishai, son of Zeruiah, said to the king "Why should this dead dog curse my lord the king? Let me go over, please, and lop off his head."
10
But the king replied "What business is it of mine or of yours, sons of Zeruiah, that he curses? Suppose the LORD has told him to curse David; who then will dare to say, 'Why are you doing this?' "
11
Then the king said to Abishai and to all his servants "If my own son, who came forth from my loins, is seeking my life, how much more might this Benjaminite do so! Let him alone and let him curse, for the LORD has told him to.
12
Perhaps the LORD will look upon my affliction and make it up to me with benefits for the curses he is uttering this day."
13
David and his men continued on the road, while Shimei kept abreast of them on the hillside, all the while cursing and throwing stones and dirt as he went.
R: Lord, rise up and save me.
1 [2]
O LORD, how many are my adversaries! Many rise up against me!
2 [3]
Many are saying of me, "There is no salvation for him in God."
(R)
3 [4]
But you, O LORD, are my shield; my glory, you lift up my head!
4 [5]
When I call out to the LORD, he answers me from his holy mountain.
(R)
5 [6]
When I lie down in sleep, I wake again, for the LORD sustains me.
6 [7]
I fear not the myriads of people arrayed against me on every side.
(R)
It seems to me that the people here are ungrateful, don't you think? Jesus has solved a major problem for them, reopened one of the roads into their town and yet they are not thankful? Perhaps they got used to the inconvenience of avoiding that stretch of road controlled by the demoniac in the same way we sometimes get used to the inconveniences caused by some of our sins. Now I understand. Sometimes, we prefer the inconvenience to being confronted by the greater truth that we need to change the sinful ways we live.
1
They came to the other side of the sea, to the territory of the Gerasenes.
2
When he got out of the boat, at once a man from the tombs who had an unclean spirit met him.
3
The man had been dwelling among the tombs, and no one could restrain him any longer, even with a chain.
4
In fact, he had frequently been bound with shackles and chains, but the chains had been pulled apart by him and the shackles smashed, and no one was strong enough to subdue him.
5
Night and day among the tombs and on the hillsides he was always crying out and bruising himself with stones.
6
Catching sight of Jesus from a distance, he ran up and prostrated himself before him,
7
crying out in a loud voice, "What have you to do with me, Jesus, Son of the Most High God? I adjure you by God, do not torment me!"
8
(He had been saying to him, "Unclean spirit, come out of the man!")
9
He asked him, "What is your name?" He replied, "Legion is my name. There are many of us."
10
And he pleaded earnestly with him not to drive them away from that territory.
11
Now a large herd of swine was feeding there on the hillside.
12
And they pleaded with him, "Send us into the swine. Let us enter them."
13
And he let them, and the unclean spirits came out and entered the swine. The herd of about two thousand rushed down a steep bank into the sea, where they were drowned.
14
The swineherds ran away and reported the incident in the town and throughout the countryside. And people came out to see what had happened.
15
As they approached Jesus, they caught sight of the man who had been possessed by Legion, sitting there clothed and in his right mind. And they were seized with fear.
16
Those who witnessed the incident explained to them what had happened to the possessed man and to the swine.
17
Then they began to beg him to leave their district.
18
As he was getting into the boat, the man who had been possessed pleaded to remain with him.
19
But he would not permit him but told him instead, "Go home to your family and announce to them all that the Lord in his pity has done for you."
20
Then the man went off and began to proclaim in the Decapolis what Jesus had done for him; and all were amazed.
think:
Sometimes, we prefer the inconvenience caused by some of our sins rather than be confronted by the greater truth that we need to change the sinful ways we live.
________________________________________________________

God's special verse/thought for me today________________
_________________________________________________________

T O D A Y ' S BLESSING LIST
Thank You Lord for:
____________________________________
_______________________________________________________
READ THE BIBLE IN ONE YEAR
Romans 5-8
GETTING TO KNOW THE SAINTS
Saint arCadiuS of Mauretania
During the late third century, Christians in the Roman Empire were viciously persecuted. Thus, in order to avoid worshipping idols, Arcadius of Mauretania hid in the countryside. Not long after, his absence was noticed by his persecutors. They seized one of his relatives and threatened him so to reveal the whereabouts of Arcadius. Arcadius didn't want others to suffer in his place so he freely submitted himself. His relative was set free and he too was offered his freedom, provided he would offer a sacrifice to the gods. When Arcadius refused, the judge decided to persecute him in a way the saint
would wish for his death.
Instead of being beheaded, like the fate of other Christian martyrs, the limbs of Arcadius were cut off, joint by joint. In his pain, the saint's only response was "Lord, teach me Your wisdom." When all that remained were his trunk and head, Arcadius was still able to speak, uttering the words "You are happy, my members. Now you really belong to God. You have all been sacrificed to Him."
Saint Arcadius of Mauretania died in 302 A.D.
Saint Hilary of Poitiers, the patron against snakebites, was of pagan nobility. His confidence in God made him convert to Christianity. After which, he was elected bishop of Poitiers (France) by the laity and clergy. Not everyone believed in his principles ; thus, his belief in the divinity of Christ was persecuted by the Arians. When he refused to support the people's condemnation of Saint Athanasius, he was exiled to the East in 356. His exile provided Hilary the time to contemplate and write about the Blessed Trinity and a commentary on the Gospel of Matthew and on the Psalms.
After three years of exile, Hilary was given permission to return to his homeland. He did not go straight home but took a route through Greece and Italy, preaching against the Arians. When he finally reached home, Hilary started writing hymns of propaganda to spread the faith. His hymns were recognized to be the first in the West to have a known writer.
Hilary died in 368 and was proclaimed a Doctor of the Church in 1851.
Agrecius of Trier, also known as Agritius of Treves, preceded Saint Maximinus as bishop of Treves. In the year 314, the bishop took part in the council of Arles. And based on an 11
th
century vita, Agrecius and Saint Helena of Constantinople procured the Holy Coat of Trier, which is believed to be the seamless garment of Jesus Christ.
Saint Agrecius of Trier died in 333.
share What the lord has done
Ever wondered why fundamental Christians are spreading like wild fire? While Catholics have already surpassed the one billion mark, Evangelicals are not really too far behind. The reason perhaps lies in these verses. After the demoniac was cured by Jesus, he was instructed by Jesus to "Go home to your friends, and tell them how much the Lord has done for you, and what mercy he has shown you." And judging by the response of the man's friends, Jesus' flock increased for "everyone
was amazed."
It is undeniable that Catholics have been experiencing transformation in leaps and bounds. Testimonies of men and women whose lives have been touched by God are very much present in almost all gatherings. Unfortunately, such testimonies do not reach far and wide. They are shared with others but left within the confines of their group.
To speak of Christ among
barkadas
is not a cool thing. To suddenly burst in the middle of a conversation talking about Christ would prove to be the same thing. But we have to realize that the reason why our faith grew to what it is now is because of the personal testimonies of our fathers and mothers in faith who did not feel ashamed of sharing their God experiences. I believe that every Christian should take it upon his shoulders to profess to others "how much the Lord has done for you, and what mercy He has shown you." Surely others will likewise be drawn to Christ just as the ordinary people of old.
Fr. Sandy Enhaynes
Have you shared with others what great things the Lord has done for your life?
Jesus, may You give me the courage and the words to speak of the many things You've done for me that others may believe and be blessed.
St. Joan of Valois, pray for us.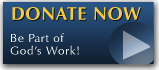 The FEAST is one of the happiest places on earth.

Click Here to find a Feast near you!
KERYGMA TV! is BACK
KERYGMA TV is on a new time slot and new channel Sundays 8 a.m. at IBC 13
Need Counseling? No Landline?
Now, you can use your mobile phone to call a friend for counseling at 09228407031. Or you may call our landlines 7266728, 7264709, 7259999 Mon-Fri 24-hrs, Sat 6am-5pm, Sun 6am-10am
BO BLOGS!
Go to Bo's Official Site and read his almost daily blog! Its not news, but thoughts and musings of Bo Sanchez. Get to know Bo in a more personal way --and find out what it means to live the life of a preacher. You get to enrich your faith as well.
DONATION
Remember to always donate your "first fruits"-not the last. Click on the "Donation" Box under the members menu - and you'll even see links to the nearest branches of the Banks where you can deposit.