READINGS for 2008-02-03
THE POWER OF SiTTiNg DOWN
When He saw the crowds, he went up the mountain, and after he had sat down, his disciples came to Him. – Matthew 5:1
What was the first thing Jesus did when he saw the crowds? No, He didn't preach. "He went up the mountain." What's the second thing He did? No, He didn't perform a miracle. He "sat down." What's the third thing He did? No, He didn't dismiss the crowd. He "began teaching them."
The Gospel reveals to us some practical instructions for effectiveness and success. The "crowd" represents those that pressure us. When facing challenges, let's follow Jesus' strategy. First, climb up your mountain of prayer. Praying, like mountain climbing, is filled with obstacles and distractions. Yet the euphoria of the peak far outweighs the effort of the climb.
Next, sit down and think. Where we stand depends on where we sit. Many mistakes occur when we don't think hard about things. Visualization comes before execution. Our whole system will concentrate its efforts into making what we vividly imagine as a reality.
Lastly, execute the task. We have inspiration, we did contemplation then it's time for execution — taking bold, massive action. Jesus prayed, sat and served. We, His disciples must follow His lead.
Obet Cabrillas
Are we simplistic or simple? Do we simply pray, simply think and simply do?
For You, O Lord, are my Sure Foundation: I will not be disturbed.
If you have ever met a person of true integrity you will notice that it is irrelevant to them as to whose presence they are in or whatever they are doing, there is always a peace, even serenity about the way they approach their life. Why is this so? It is simply a result of their knowing that they have integrity. They truly have nothing to be worried about in their lives because they know they are in a good place with God.
3
Seek the LORD, all you humble of the earth, who have observed his law; seek justice, seek humility; perhaps you may be sheltered on the day of the LORD's anger.
3:
12
But I will leave as a remnant in your midst a people humble and lowly, who shall take refuge in the name of the LORD;
13
the remnant of Israel. They shall do no wrong and speak no lies; nor shall there be found in their mouths a deceitful tongue; they shall pasture and couch their flocks with none to disturb them.
R: Blessed are the poor in spirit; the kingdom of heaven is theirs!
6
The LORD keeps faith forever,
7
secures justice for the oppressed, gives good to the hungry. The LORD sets captives free.
(R)
8
The LORD gives sight to the blind. The LORD raises up those that were bowed down; the LORD loves the just.
9
The LORD protects strangers.
(R)
The fatherless and the widow he sustains, but the way of the wicked he thwarts.
10
The LORD shall reign forever; your God, O Zion, through all generations. Alleluia.
(R)
God does not need people to affirm or provide Him with His existence. It is the other way around. We need Him — without His love we would cease to exist. This is why we should always seek to know His particular wisdom on a matter — it will always be better than the wisdom that we can provide on our own. God's weakness is always greater than our greatest strength. Do you believe this?
26
Consider your own calling, brothers. Not many of you were wise by human standards, not many were powerful, not many were of noble birth.
27
Rather, God chose the foolish of the world to shame the wise, and God chose the weak of the world to shame the strong,
28
and God chose the lowly and despised of the world, those who count for nothing, to reduce to nothing those who are something,
29
so that no human being might boast before God.
30
It is due to him that you are in Christ Jesus, who became for us wisdom from God, as well as righteousness, sanctification, and redemption,
31
so that, as it is written, "Whoever boasts, should boast in the Lord."
The Beatitudes provide for us a way of life that will lead us into heaven. At first glance, they seem to advocate a weak approach to life. However, if we try to live them I am sure we will discover that, far from being weak, the life they advocate is one full of challenges and difficulties. To embrace the character of Jesus is never easy in the context of the very selfish world in which we live.
1
When he saw the crowds, he went up the mountain, and after he had sat down, his disciples came to him.
2
He began to teach them, saying:
3
"Blessed are the poor in spirit, for theirs is the kingdom of heaven.
4
Blessed are they who mourn, for they will be comforted.
5
Blessed are the meek, for they will inherit the land.
6
Blessed are they who hunger and thirst for righteousness, for they will be satisfied.
7
Blessed are the merciful, for they will be shown mercy.
8
Blessed are the clean of heart, for they will see God.
9
Blessed are the peacemakers, for they will be called children of God.
10
Blessed are they who are persecuted for the sake of righteousness, for theirs is the kingdom of heaven.
11
Blessed are you when they insult you and persecute you and utter every kind of evil against you falsely because of me.
12
Rejoice and be glad, for your reward will be great in heaven."
think:
God's weakness is greater than our greatest strength. Do you believe this?
________________________________________________________

God's special verse/thought for me today________________
_________________________________________________________

T O D A Y ' S BLESSING LIST
Thank You Lord for:
____________________________________
_______________________________________________________
READ THE BIBLE IN ONE YEAR
Romans 1-4
Things to be grateful for from the past week
________________________________________________________________
________________________________________________________________
_________________________________________________________________
Things to ask God for in the coming week
________________________________________________________________
_________________________________________________________________
________________________________________________________________
Most important word God told me this week
________________________________________________________________
_________________________________________________________________
_________________________________________________________________
Going through the Beatitudes, one cannot help but entertain the thought that such pronouncements sometimes seem outdated, passé, etc. We listen to these words of Christ then look around and see how far the world is to these standards of blessedness. Hence, we sometimes feel out of place in this world when we try to be poor in spirit, when we try to be meek and merciful.
I remember an experience I had during our parish's celebration of the Christ the King feast day. We had this long procession and trekked through the hills and grasslands of Antipolo. During that long journey, we went through clusters of people engaging themselves in different things—watching TV, gossiping, playing cards , playing basketball, etc. I looked around and saw some of the parishioners feeling a little embarrassed at what we were doing— feeling alienated by the fact that they were doing something "holy" while the rest of the community were not. During my homily, I reminded them of this thought: I guess, it is right to feel alienated, for our place is really not of this world. No matter how we try to feel at home in this world we just can't for our real home is in the company of those who have already mastered the norms of the Kingdom of God.
People will tell us we are outdated. They will make us believe that we are behind the times. But the word of God is never outmoded — it never loses its power and authority. And if He says blessed are the poor, those who mourn, the meek, those who hunger and thirst for righteousness, and the merciful, they truly are. And only God will validate these things, if not in this world then surely in the next.
Fr. Sandy Enhaynes
Do I feel alienated whenever I do what the Lord asks me to do?
"Disturb us, O Lord, when with the abundance of things we possess, we have lost our thirst for the waters of life; Having fallen in love with life,we have ceased to dream of eternity. And in our efforts to build a new earth, we have allowed our vision of the new Heaven to dim." - from Sir Francis Drake's prayer
St. Blasé, bishop and martyr, pray for us.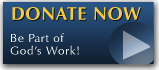 The FEAST is one of the happiest places on earth.

Click Here to find a Feast near you!
KERYGMA TV! is BACK
KERYGMA TV is on a new time slot and new channel Sundays 8 a.m. at IBC 13
Need Counseling? No Landline?
Now, you can use your mobile phone to call a friend for counseling at 09228407031. Or you may call our landlines 7266728, 7264709, 7259999 Mon-Fri 24-hrs, Sat 6am-5pm, Sun 6am-10am
BO BLOGS!
Go to Bo's Official Site and read his almost daily blog! Its not news, but thoughts and musings of Bo Sanchez. Get to know Bo in a more personal way --and find out what it means to live the life of a preacher. You get to enrich your faith as well.
DONATION
Remember to always donate your "first fruits"-not the last. Click on the "Donation" Box under the members menu - and you'll even see links to the nearest branches of the Banks where you can deposit.