READINGS for 2008-01-30
"… they may hear and listen but not understand…" – Mark 4:12
We hear teachers ask this favorite question after every lesson: "Class, do you understand?" And students would usually answer, "Yeeesss, Ma'am!" Both seem to understand each other and all is well — until exam day comes and more than half of the class fails. How come? Because although they have heard and listened, they might not have understood.
Surely, we have heard God's Word in many ways: at the Mass where the Gospel is read and expounded in homilies, through the catechism or religion subjects taught in schools, through prayer meetings or Bible studies, through retreats and recollections, through parents, relatives, friends, speakers and preachers who must have shared God's Word one way or another, or through personal readings and encounters.
So why do we still fail? Because we only heard and listened but really did not understand. Or worse, we
chose
not to understand. Surprisingly, some would even be contented in not understanding at all and hide behind the easy excuse that they didn't understand.
Do you understand?
Alvin Barcelona
Did you have the chance to understand God's word more but chose not to? Do you pray for and cooperate in understanding
God's messages in your life?
Lord, grant me the grace to listen to your Word and, above all, to understand it and apply it in my daily life. Amen.
David's desire to build a house for the Lord (to shelter the Ark of the Covenant) is not wrong in itself; but it runs the risk of his leading focus. It is the Lord Himself who has built a house for David – namely a mighty kingdom and a household from which will come (a thousand years later) the Messiah of the world. The Lord wants David to remember that it is He, not David, who is behind his power and success.
4
That night the LORD spoke to Nathan and said
5
"Go, tell my servant David, 'Thus says the LORD: Should you build me a house to dwell in?
6
I have not dwelt in a house from the day on which I led the Israelites out of Egypt to the present, but I have been going about in a tent under cloth.
7
In all my wanderings everywhere among the Israelites, did I ever utter a word to any one of the judges whom I charged to tend my people Israel, to ask Why have you not built me a house of cedar?'
8
"Now then, speak thus to my servant David, 'The LORD of hosts has this to say: It was I who took you from the pasture and from the care of the flock to be commander of my people Israel.
9
I have been with you wherever you went, and I have destroyed all your enemies before you. And I will make you famous like the great ones of the earth.
10
I will fix a place for my people Israel; I will plant them so that they may dwell in their place without further disturbance. Neither shall the wicked continue to afflict them as they did of old,
11
since the time I first appointed judges over my people Israel. I will give you rest
from all your enemies. The LORD also reveals to you that he will establish a house for you.
12
And when your time comes and you rest with your ancestors, I will raise up your heir after you, sprung from your loins, and I will make his kingdom firm.
13
It is he who shall build a house for my name. And I will make his royal throne firm forever.
14
I will be a father to him, and he shall be a son to me. And if he does wrong, I will correct him with the rod of men and with human chastisements;
15
but I will not withdraw my favor from him as I withdrew it from your predecessor Saul, whom I removed from my presence.
16
Your house and your kingdom shall endure forever before me; your throne shall stand firm forever.' "
17
Nathan reported all these words and this entire vision to David.
Psalm 89:4-5, 27-28, 29-30
R: Forever I will maintain my love for my servant.
3 [4]
"I have made a covenant with my chosen one, I have sworn to David my servant
4 [5]
I will make your dynasty stand forever and establish your throne through all ages."
(R)
26 [27]
"He shall say of me, 'You are my father, my God, the rock, my savior.'
27 [28]
And I will make him the first-born, highest of the kings of the earth.
28 [29]
Forever I will maintain my kindness toward him, and my covenant with him stands firm.
29 [30]
I will make his posterity endure forever and his throne as the days of heaven.
The Church, in her wisdom, always seems to bring up this parable at an appropriate juncture of my life. It is good to be reminded to think about the source of all the blessings we have. It is imperative that we cooperate with the grace of God if we want to experience success. We also need to be reminded once in a while of the need to weed out the sins and false gods in our lives in order that our faith remains on the right track.
1
On another occasion he began to teach by the sea. A very large crowd gathered around him so that he got into a boat on the sea and sat down. And the whole crowd was beside the sea on land.
2
And he taught them at length in parables, and in the course of his instruction he said to them,
3
"Hear this! A sower went out to sow.
4
And as he sowed, some seed fell on the path, and the birds came and ate it up.
5
Other seed fell on rocky ground where it had little soil. It sprang up at once because the soil was not deep.
6
And when the sun rose, it was scorched and it withered for lack of roots.
7
Some seed fell among thorns, and the thorns grew up and choked it and it produced no grain.
8
And some seed fell on rich soil and produced fruit. It came up and grew and yielded thirty, sixty, and a hundredfold."
9
He added, "Whoever has ears to hear ought to hear."
10
And when he was alone, those present along with the Twelve questioned him about the parables.
11
He answered them, "The mystery of the kingdom of God has been granted to you. But to those outside everything comes in parables,
12
so that 'they may look and see but not perceive, and hear and listen but not understand, in order that they may not be converted and be forgiven.'"
13
Jesus said to them, "Do you not understand this parable? Then how will you understand any of the parables?
14
The sower sows the word.
15
These are the ones on the path where the word is sown. As soon as they hear, Satan comes at once and takes away the word sown in them.
16
And these are the ones sown on rocky ground who, when they hear the word, receive it at once with joy.
17
But they have no root; they last only for a time. Then when tribulation or persecution comes because of the word, they quickly fall away.
18
Those sown among thorns are another sort. They are the people who hear the word,
19
but worldly anxiety, the lure of riches, and the craving for other things intrude and choke the word, and it bears no fruit.
20
But those sown on rich soil are the ones who hear the word and accept it and bear fruit thirty and sixty and a hundredfold."
think:
The Lord wants us to remember that it is He — not us — who is behind our sucess.
________________________________________________________

God's special verse/thought for me today________________
_________________________________________________________

T O D A Y ' S BLESSING LIST
Thank You Lord for:
____________________________________
_______________________________________________________
READ THE BIBLE IN ONE YEAR
Acts
13-16
GETTING TO KNOW THE SAINTS
SaintS Julian and baSiliSSa
Saints Julian and Basilissa of the fourth century were husband and wife. In service to the sick and poor, the couple turned their home into a hospital. Saint Julian cared for the men, while his wife cared for the women. The two did this out of love, and not for money or any form of reward. However, not much is known about the couple.
Saint Basilissa died after suffering from great persecutions. Saint Julian, who lived much longer, continued in his service, and he, too, died a martyr.
Saint adRian of CantERbuRy
Saint Adrian (635 – 710 A.D.) was born in North Africa. His family fled to Naples, Italy in the mid-640s to escape Arab invasion. He grew up as a Benedictine monk then became abbot of Nerida.
Upon the death of the archbishop of Canterbury, Pope Vitalian appointed him successor. Adrian declined because of his insufficient knowledge in the sciences and in the canons of the church. Instead, he recommended St. Theodorus of Tarsus for the position. The pope agreed but still he was made companion, assistant and adviser of the apostolic archbishop.
On their journey to France, Adrian was stopped by the mayor Ebroin due to suspicions of espionage for the emperor. He was detained in Meaux for a long time before being granted his freedom.
He went back to England in 669 where he was made abbot of the Church of Saints Peter and Paul by Bishop Theodorus.
For 39 years, Adrian taught languages, mathematics, poetry, astronomy and Bible study.
After his death on January 9, 710 his tomb was reported to have had several miracles.
blESSEd GREGoRio ESCRivano
Blessed Gregorio Escrivano, a native of Logroño, Spain, was one of the martyrs of Brazil.
He was one of the Spanish missionaries sent to Brazil with Jesuit Father Igacio de Azevedo in 1570. The Portuguese flotilla carrying the Jesuits was intercepted by French Huguenot corsairs. All missionaries were slaughtered, including Blessed Gregorio Escrivano who was thrown into the sea.
What Went WronG With God's Word?
About 2,000 years have passed since God became man in Jesus Christ who did not get tired to proclaim the Good News day after day. Nothing could stop His disciples from contining to spread the teaching of their Master. They were quite successful; Christianity spread relatively fast throughout the ancient world. But today, barely one third of the world's population knows Christ and follows His teachings. We hear about Christian countries in Europe where churches and seminaries are nearly empty and have to be sold. We know about "Christian" countries where criminality, graft and corruption flourish – in other words where Christian values are not practiced.
Jesus foresaw this already when He told the parable about the sower and the seed. The farmer sows according to the custom of the country; the seed is good – but much of the seed was wasted. We could expect that in the end, the farmer is disappointed because of the poor harvest. But to our surprise, the harvest is still plenty. The apparent "poor harvest" after nearly 2,000 years should not discourage us. The seed, the Word of God, is good. In spite of so many obstacles, nothing can hinder a great harvest in the end. We don't know how long the world will still last, but God knows. When He assures us of an overwhelming harvest, we should not feel anxious but try more than ever to contribute to that great harvest. We hear the Word of God at least every Sunday during Mass; many read regularly the Bible and so also "hear" God's Word. How long does it remain in our memory? Isn't it that once we leave the church, we tend to forget what we heard in the gospel? There we have it: "Satan has come and carried away the Word."
Realizing these dangers to the seed of the Word of God, we can become more careful and try more than ever to listen well, accept and do what God tells us – as Mary did who taught us yesterday already this important lesson.
Fr. Rudy Horst
Which of the obstacles Jesus enumerates in His parable do I discover in my life? Where can I begin to remove these obstacles so that God's Word brings more fruit in my life?
Lord, Divine Sower, You continuously sow Your Word into my heart. At times it brings fruit, often it does not because of the reasons You point out in the parable. I ask You to send the Holy Spirit to give me the strength to resist even more all those daily obstacles to a good harvest.
St. Bathildis, widow, pray for us.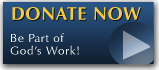 The FEAST is one of the happiest places on earth.

Click Here to find a Feast near you!
KERYGMA TV! is BACK
KERYGMA TV is on a new time slot and new channel Sundays 8 a.m. at IBC 13
Need Counseling? No Landline?
Now, you can use your mobile phone to call a friend for counseling at 09228407031. Or you may call our landlines 7266728, 7264709, 7259999 Mon-Fri 24-hrs, Sat 6am-5pm, Sun 6am-10am
BO BLOGS!
Go to Bo's Official Site and read his almost daily blog! Its not news, but thoughts and musings of Bo Sanchez. Get to know Bo in a more personal way --and find out what it means to live the life of a preacher. You get to enrich your faith as well.
DONATION
Remember to always donate your "first fruits"-not the last. Click on the "Donation" Box under the members menu - and you'll even see links to the nearest branches of the Banks where you can deposit.