READINGS for 2008-01-28
"If a house is divided against itself, that house will not be able to stand." – Mark 3:25
"Ayoko na!"
exclaimed an elderly parish servant as she approached me. Earlier in the day, she solicited donations for food from another "servant" who, instead of helping in the work of evangelization, bad-mouthed the ongoing parish activity. The elderly servant was so affected by the criticisms that she decided to stop serving that day.
Bickering among people who are suppose to be "servants of the Lord" divide and break the community. All of these
squabbles and tiffs are traceable to the five-letter word spelled P-R-I-D-E. Self centeredness, vainglory, rivalry, envy — all
these are children of pride. That's why the book of Sirach calls it "the reservoir of sin" (Sirach 10:13). Because of these, the unity and relationship that took so long a time to build, are destroyed in an instant.
Today's passage in Mark 3:25 warns us that as Christians, we should keep the unity of the body of Christ. And I believe that humility is one of the keys to unity.
The Bible tells us in Philippians 2:3, "Do nothing out of selfishness or out of vainglory, rather humbly regard others as more important than yourselves."
Danny Tariman
Do we easily see the wrong in others when we are not the "center of activity"?
Lord, teach me to be humble and to remain humble.
David's kingship is affirmed by all the tribes as they come and seek him to reign over them. For all his faults and weaknesses, David is a great king and eventually rules over a huge area of land and accumulates much wealth. One of his greatest strengths is his willingness to repent when he realizes his fault in a matter. Let us remember that repentance is a sign of strength, not weakness.
1
All the tribes of Israel came to David in Hebron and said "Here we are, your bone and your flesh.
2
In days past, when Saul was our king, it was you who led the Israelites out and brought them back. And the LORD said to you, 'You shall shepherd my people Israel and shall be commander of Israel.' "
3
When all the elders of Israel came to David in Hebron, King David made an agreement with them there before the LORD, and they anointed him king of Israel.
4
David was thirty years old when he became king, and he reigned for forty years
5
seven years and six months in Hebron over Judah, and thirty-three years in Jerusalem over all Israel and Judah.
6
Then the king and his men set out for Jerusalem against the Jebusites who
inhabited the region. David was told, "You cannot enter here the blind and the lame will drive you away!" which was their way of saying, "David cannot enter here."
7
But David did take the stronghold of Zion, which is the City of David.
10
David grew steadily more powerful, for the LORD of hosts was with him.
Psalm 89: 20, 21-22 , 25 -26
R: My faithfulness and my mercy shall be with him.
19 [20]
Once you spoke in a vision, and to your faithful ones you said "On a champion I have placed a crown; over the people I have set a youth.
(R)
20 [21]
"I have found David, my servant; with my holy oil I have anointed him,
21 [22]
that my hand may be always with him, and that my arm may make him strong."
(R)
24 [25]
"My faithfulness and my mercy shall be with him, and through my name shall his horn be exalted.
25 [26]
I will set his hand upon the sea, his right hand upon the rivers."
(R)
We never need to have a big focus on the devil since he is a defeated entity in our lives. The cross of Jesus has defeated him once and for all. All we have to do is to learn to apply this victory through faith in Jesus. This may sound simple and, in one sense, it
is. However, we seem to make hard work of it more often than not when we rely on our own strength to defeat Satan and not the strength of Jesus.
22
The scribes who had come from Jerusalem said, "He is possessed by Beelzebul," and "By the prince of demons he drives out demons."
23
Summoning them, he began to speak to them in parables, "How can Satan drive out Satan?
24
If a kingdom is divided against itself, that kingdom cannot stand.
25
And if a house is divided against itself, that house will not be able to stand.
26
And if Satan has risen up against himself and is divided, he cannot stand; that is the end of him.
27
But no one can enter a strong man's house to plunder his property unless he first ties up the strong man. Then he can plunder his house.
28
Amen, I say to you, all sins and all blasphemies that people utter will be forgiven them.
29
But whoever blasphemes against the holy Spirit will never have forgiveness, but is guilty of an everlasting sin."
30
For they had said, "He has an unclean spirit."
think:
One of David's greatest strengths is his willingness to repent when he realizes his fault in a matter. Let us remember that repentance is a sign of strength, not weakness.
________________________________________________________

God's special verse/thought for me today________________
_________________________________________________________

T O D A Y ' S BLESSING LIST
Thank You Lord for:
____________________________________
_______________________________________________________
READ THE BIBLE IN ONE YEAR
Acts
5-8
Today, the Church honors the Dominican St. Thomas Aquinas. He became an intellectual giant under the tutelage of one of the greatest medieval thinkers, St. Albert the Great. Thomas seldom opened his mouth. His classmates thought he was a simpleton and teased him by calling him "Dumb Ox."
In Italy, Thomas wrote the
Catena Aurea
to help the clergy better understand the Word of God. This work was followed by the
Summa Contra Gentiles
to provide doctrinal material for missionaries to the Muslims. He composed the texts for the new feast of Corpus Christi. While teaching at the university of Paris, he justified the use of the "pagan" Aristotle's philosophy in the study of theology, wrote his commentaries on several works of Aristotle and the greater part of his most famous work, the
Summa Theologiae.
Then he died at the age of 49. Throughout his life, Thomas was totally dedicated to the ministry of the Word, nourished by intense prayer and mortification.
Thomas never finished his Summa. During a Mass on the feast of St. Nicholas, he received an interior revelation. He never spoke about it and no longer did any writing after this experience. He said, "I cannot go on. All that I have written seems to me like so much straw compared to what I have seen and what has been revealed to me." Thomas' humility was born out of a deep spirituality. He felt small before the crucifix, before what Christ has done for humankind. He acknowledged that all his wisdom and writing is nothing but a small expression of gratitude for Christ's work of salvation. Shortly before his death, he received the Eucharist and said, "I receive you, Price of my soul's redemption. All my studies, my vigils, and my labors have been for love of you."
From St. Thomas we learn that our successes are due to talents God has given us, talents we develop for the greater glory of God.
Fr. Rudy Horst
Am I proud? Do I thank the Lord when I enjoy success? Do I offer my daily work to God?
Lord, thank You for St. Thomas. How often have I been so proud of my successes, how often do I bask in the praise of others – and forget that without You, I would not be able to do anything great. Make me more humble, Lord.
Blessed Amadeus of Lausanne, bishop, pray for us.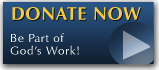 The FEAST is one of the happiest places on earth.

Click Here to find a Feast near you!
KERYGMA TV! is BACK
KERYGMA TV is on a new time slot and new channel Sundays 8 a.m. at IBC 13
Need Counseling? No Landline?
Now, you can use your mobile phone to call a friend for counseling at 09228407031. Or you may call our landlines 7266728, 7264709, 7259999 Mon-Fri 24-hrs, Sat 6am-5pm, Sun 6am-10am
BO BLOGS!
Go to Bo's Official Site and read his almost daily blog! Its not news, but thoughts and musings of Bo Sanchez. Get to know Bo in a more personal way --and find out what it means to live the life of a preacher. You get to enrich your faith as well.
DONATION
Remember to always donate your "first fruits"-not the last. Click on the "Donation" Box under the members menu - and you'll even see links to the nearest branches of the Banks where you can deposit.