READINGS for 2008-01-25
Feast of the Conversion of Paul
HEALiNg WORDS, HEALiNg TOUCH
"They will lay hands on the sick, and they will recover." – Mark 16:18
In September 2006, my doctor discovered a cyst in my right ovary. For weeks, the pain was unbearable but a surgery was not yet necessary. The amiable female doctor told me — with a bit of humor — to pray for an early menopause so that the cyst would shrink naturally.
Family and friends prayed for my healing. But deep within me, I had the audacity to tell the Lord, "If this is Your way of slowly taking me to my true Home, then so be it." I was ready, if that was His will.
The pain continued. One day, a friend set me up for a healing session with another friend who has a gift of healing. It was a
very solemn session, just the two of us, and the words she spoke seemed like they were coming from Jesus Himself. "Tess, I love you and I am healing you right now." Her warm hands suddenly stopped where the cyst was, with more pressure now, unlike minutes before when her hands just seemed to brush off my body like a gentle breeze.
The pain has not returned since then. The Lord has spoken, therefore, I believe.
Tess Atienza
God speaks to us every day. Do we listen — and believe?
Grant me, O God, the grace to hold on to Your words, no matter what.
There is no greater story in the Scriptures that has the drama as the conversion of Saul. He is present and probably instrumental in the death of Stephen. And then a few chapters later, we find him undergoing conversion to Jesus. His story demonstrates without a doubt that God has the power to bring about the salvation of anyone He chooses.
Acts 22:3-16 (or Acts 9:1-22 )
3
"I am a Jew, born in Tarsus in Cilicia, but brought up in this city. At the feet of Gamaliel I was educated strictly in our ancestral law and was zealous for God, just as all of you are today.
4
I persecuted this Way to death, binding both men and women and delivering them to prison.
5
Even the high priest and the whole council of elders can testify on my behalf. For from them I even received letters to the brothers and set out for Damascus to bring back to Jerusalem in chains for punishment those there as well.
6
"On that journey as I drew near to Damascus, about noon a great light from the sky suddenly shone around me.
7
I fell to the ground and heard a voice saying to me, 'Saul, Saul, why are you persecuting me?'
8
I replied, 'Who are you, sir?' And he said to me, 'I am Jesus the Nazorean whom you are persecuting.'
9
My companions saw the light but did not hear the voice of the one who spoke to me.
10
I asked, 'What shall I do, sir?' The Lord answered me, 'Get up and go into Damascus, and there you will be told about everything appointed for you to do.'
11
Since I could see nothing because of the brightness of that light, I was led by hand by my companions and entered Damascus.
12
"A certain Ananias, a devout observer of the law, and highly spoken of by all the Jews who lived there,
13
came to me and stood there and said, 'Saul, my brother, regain your sight.' And at that very moment I regained my sight and saw him.
14
Then he said, 'The God of our ancestors designated you to know his will, to see the Righteous One, and to hear the sound of his voice;
15
for you will be his witness before all to what you have seen and heard.
16
Now, why delay? Get up and have yourself baptized and your sins washed away, calling upon his name.'"
R: Go out to all the world and tell the Good News.
1
Praise the LORD, all you nations; glorify him, all you peoples!
(R)
2
For steadfast is his kindness toward us, and the fidelity of the LORD endures forever.
(R)
Let us reflect upon how Paul's life becomes a model for us all to follow. He gives his life in the service of the Gospel simply because he is utterly convinced that there is nothing better he can do with it. What a wonderful grace this is. We should pray for a similar conviction. But remember: With great blessings and grace come much responsibility.
15
Jesus appeared to the Eleven and said to them, "Go into the whole world and proclaim the gospel to every creature.
16
Whoever believes and is baptized will be saved; whoever does not believe will be condemned.
17
These signs will accompany those who believe: in my name they will drive out demons, they will speak new languages.
18
They will pick up serpents with their hands, and if they drink any deadly thing, it will not harm them. They will lay hands on the sick, and they will recover."
think:
Paul gives his life in the service of the Gospel simply because he is utterly convinced that there is nothing better he can do with it. What a wonderful grace this is.
________________________________________________________

God's special verse/thought for me today________________
_________________________________________________________

T O D A Y ' S BLESSING LIST
Thank You Lord for:
____________________________________
_______________________________________________________
READ THE BIBLE IN ONE YEAR
Luke 17-20
When we hear the word "conversion," we usually think of a great sinner who abandons a sinful life and becomes a good person. Paul was actually not a bad person. When he persecuted the Church, he did it out of zeal for God and his religion. He just did not know yet who Christ was and that He had not come to abolish or destroy the traditional faith, but that He brought more profound insights to who God is.
We are called to an ongoing conversion or "metanoia." Even the saints, who certainly were already good Christians, knew that ongoing conversion was necessary. Two kinds of "turning" are required— a turning away from the present way of life, and a turning to a new way of life, to a new understanding of who God is and what Christ wants us to do. Turning away from the present way of life entails a challenge. We have to adjust; we do not know exactly what the next day will bring, which might cause anxiety and fear. Turning away from and turning to is an adventure, as it was in the life of St. Paul. Never in his wildest dreams would he have thought that he would travel more than 4,000 kilometers by land and sea to preach to countless people in many countries. His readiness to leave the past behind and entrust himself totally to the challenging plans of God kept him alive, strong and, excited until the last moment of his life.
We easily fall into a dull routine both in our daily and religious life. Just think of your prayers. Has your way of praying changed since your childhood? No wonder that you find prayer boring. Have you adapted to our mass where we are invited to participate, sing and pray together? No wonder you think you "don't get anything out of it." When you hear the
Gospel, do you listen or entertain other thoughts because you "know that already"?
We are " good Christians" but still need to turn away from routine and turn to a new, exciting future guided by God's Spirit who is always full of surprises.
Fr. Rudy Horst
Read the reflection once more and answer the questions you find there.
Lord, let your Holy Spirit excite me so that I am ready to leave my old ways behind, that I get out of my routine, and have the courage to be open for wherever Your Spirit will guide me.
St. Amarinus, martyr, pray for us.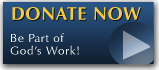 The FEAST is one of the happiest places on earth.

Click Here to find a Feast near you!
KERYGMA TV! is BACK
KERYGMA TV is on a new time slot and new channel Sundays 8 a.m. at IBC 13
Need Counseling? No Landline?
Now, you can use your mobile phone to call a friend for counseling at 09228407031. Or you may call our landlines 7266728, 7264709, 7259999 Mon-Fri 24-hrs, Sat 6am-5pm, Sun 6am-10am
BO BLOGS!
Go to Bo's Official Site and read his almost daily blog! Its not news, but thoughts and musings of Bo Sanchez. Get to know Bo in a more personal way --and find out what it means to live the life of a preacher. You get to enrich your faith as well.
DONATION
Remember to always donate your "first fruits"-not the last. Click on the "Donation" Box under the members menu - and you'll even see links to the nearest branches of the Banks where you can deposit.