READINGS for 2008-01-24
He had cured many and, as a result, those who had diseases were pressing upon him to touch him. And whenever unclean spirits saw him they would fall down before him and shout, "You are the Son of God." – Mark 3:10-11
How do you keep a full grown, invincible elephant corralled after using it for a day's work. Tie it to a tree? Well, he'll either break the rope or uproot the tree!
But smart Indians know. While the elephant is still young, they tie his leg to a rope strong enough to withstand his pull and tie the other end to a tree strong enough to endure his power. As this happens after every working day of his young life, the elephant gets accustomed to being defeated by the rope and the tree. Eventually, he accepts that "unbreakable" bondage. Even as he grows to his gigantic potential, he remains stuck, ignorant of his unconquerable power that could set him free.
In this first episode of the disciples' ministry, Jesus ushered them to the extraordinary life. It's as if He was saying,
"Break free from the bondage called 'ordinary living'! Put no limits to the miracles of God in your life and ministry! Attempt big things for God. Dream big dreams and give nothing less than your all. You've got the power. The extraordinary life is your calling!"
Jesus says the same thing to us today.
Jon Escoto
Has your life been ordinary? Are you thirsting for the Extraordinary Life? Today is the day to find it. Let's get it
on!
Lord, I'm tired of the ordinary life. Come and visit my life and lead me to the extraordinary life!
Jealousy is a very destructive emotion to allow into one's life. Whether we like it or not, it always comes as a choice we make and never anything forced upon us. It is a grace to be satisfied with what we have and not to pine after the wealth or gifts of others. It is also the only way to happiness and peace.
6
When David and Saul approached (on David's return after slaying the Philistine), women came out from each of the cities of Israel to meet King Saul, singing and dancing, with tambourines, joyful songs, and sistrums.
7
The women played and sang "Saul has slain his thousands, and David his ten thousands."
8
Saul was very angry and resentful of the song, for he thought "They give David ten thousands, but only thousands to me. All that remains for him is the kingship."
9
And from that day on, Saul was jealous of David.
19:
1
Saul discussed his intention of killing David with his son Jonathan and with all his servants. But Saul's son Jonathan, who was very fond of David,
2
told him "My father Saul is trying to kill you. Therefore, please be on your guard tomorrow morning; get out of sight and remain in hiding.
3
I, however, will go out and stand beside my father in the countryside where you are, and will speak to him about you. If I learn anything, I will let you know."
4
Jonathan then spoke well of David to his father Saul, saying to him, "Let not your majesty sin against his servant David, for he has committed no offense against you, but has helped you very much by his deeds.
5
When he took his life in his hands and slew the Philistine, and the LORD brought about a great victory for all Israel through him, you were glad to see it. Why, then, should you become guilty of shedding innocent blood by killing David without cause?"
6
Saul heeded Jonathan's plea and swore, "As the LORD lives, he shall not be killed."
7
So Jonathan summoned David and repeated the whole conversation to him. Jonathan then brought David to Saul, and David served him as before.
Psalm 56: 2-3, 9-10a, 10b-11, 12-14
R: In God I trust; I shall not fear.
1 [2]
Have mercy on me, O God, for men trample upon me; all the day they press their attack against me.
2 [3]
My adversaries trample upon me all the day; yes, many fight against me.
(R)
8 [9]
My wanderings you have counted; my tears are stored in your flask; are they not recorded in your book?
9 [10]
Then do my enemies turn back, when I call upon you.
(R)
Now I know that God is with me.
10 [11]
In God, in whose promise I glory,
11 [12]
in God I trust without fear; what can flesh do against me?
(R)
12 [13]
I am bound, O God, by vows to you; your thank offerings I will fulfill.
13 [14]
For you have rescued me from death, my feet, too, from stumbling; that I may walk before God in the light of the living.
(R)
Even when Jesus seeks to retreat away from the people, they seek Him out and come to Him. It must have been very frustrating for Him but we never see this expressed in His dealings with them. Jesus is always careful to hear people out and to do what He can for them. Let us pray that we will also have the grace to think the best of others' intentions and seek to serve when they ask for our help.
7
Jesus withdrew toward the sea with his disciples. A large number of people followed from Galilee and from Judea.
8
Hearing what he was doing, a large number of people came to him also from Jerusalem, from Idumea, from beyond the Jordan, and from the neighborhood of Tyre and Sidon.
9
He told his disciples to have a boat ready for him because of the crowd, so that they would not crush him.
10
He had cured many and, as a result, those who had diseases were pressing upon him to touch him.
11
And whenever unclean spirits saw him they would fall down before him and shout, "You are the Son of God."
12
He warned them sternly not to make him known.
think:
Jesus is always careful to hear people out and do what He can for them. Let us pray that we will also have the grace to think the best of other's intentions and seek to serve when they ask for our help.
________________________________________________________

God's special verse/thought for me today________________
_________________________________________________________

T O D A Y ' S BLESSING LIST
Thank You Lord for:
____________________________________
_______________________________________________________
READ THE BIBLE IN ONE YEAR
Luke 13-16
the Measure of love is to love Without Measure
These were written by St. Francis de Sales, bishop of Geneva and spiritual director of St. Jeanne de Chantal and of many others, whom the Church honors today.
Francis de Sales saw the Reformation as a call to conversion and a more intense effort to achieve holiness. His preaching and teaching became known because of his love, moderation and balance. Unlike many other spiritual guides, he did not impose harsh disciplines or force the faithful to make a drastic choice between good and evil. For him, the intensity of one's charity was more important than self-mortification. This reflects the ministry of Jesus who reached out and called all He met, as we read in today's gospel that summarized all commandments into "love of God and love of neighbor."
The only complaint against Francis came from rigorist critics who said that he made it appear all too easy to become a saint. While most spiritual books were for clerics and nuns, he addressed his books
Introduction to the Devout Life
and
Treatise on the Love of God
also to laypeople. Francis taught that one could become a saint wherever one lives, not only in a convent but also in the world. He wrote, "Devotion is to be practiced differently by the noble, the worker, the servant, the prince, the widow, the young girl, the wife... the practice of devotion has to be adapted to the strength, activities, and duties of each individual…"
Time and effort are needed to achieve genuine and profound love of God. We get easily discouraged when we commit the same mistake again. To this St. Francis says, "Alas, poor heart, here we are, fallen into the pit again we were so firmly resolved to avoid! Well, we must get up again and leave it forever."
Fr. Rudy Horst
Do I get easily discouraged because of my repeated failures? Am I gentle and understanding like Jesus and St. Francis when I meet erring fellowmen?
Lord, today I thank You for giving the Church a man like St. Francis de Sales. Reading his words is as if You were speaking to me with Your gentle compassion and understanding. Make me practice these gentle words and be also more understanding, gentle and compassionate with my fellowmen.
St. Francis de Sales, bishop, pray for us.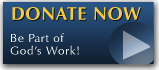 The FEAST is one of the happiest places on earth.

Click Here to find a Feast near you!
KERYGMA TV! is BACK
KERYGMA TV is on a new time slot and new channel Sundays 8 a.m. at IBC 13
Need Counseling? No Landline?
Now, you can use your mobile phone to call a friend for counseling at 09228407031. Or you may call our landlines 7266728, 7264709, 7259999 Mon-Fri 24-hrs, Sat 6am-5pm, Sun 6am-10am
BO BLOGS!
Go to Bo's Official Site and read his almost daily blog! Its not news, but thoughts and musings of Bo Sanchez. Get to know Bo in a more personal way --and find out what it means to live the life of a preacher. You get to enrich your faith as well.
DONATION
Remember to always donate your "first fruits"-not the last. Click on the "Donation" Box under the members menu - and you'll even see links to the nearest branches of the Banks where you can deposit.