READINGS for 2008-01-23
"Stretch out your hand." He stretched it out and his hand was restored.
–
Mark 3:5
Sometimes I wonder, what's the point of the story on David and Goliath? Is it for comic relief?
I can imagine David (portrayed by Elijah Wood) trying to walk in Saul's heavy armor. Or Goliath (portrayed by Shaquille O'Neal) hitting the ground cross-eyed after being hit. Would it work, I wonder?
But instead, here's what I noticed going back and forth between today's readings: First, the Israelites had a withered heart. They couldn't do anything because they were full of fear of Goliath. Second, the man in the Gospel had a withered hand that couldn't do anything. He was full of sickness.
In the First Reading, a courageous boy used death to free their withered heart from the clutches of fear. In the Gospel, a courageous Man — in full view of the Pharisees during a Sabbath — used life and healed the withered hand from sickness.
Old story, new story. Or is it the same story? This is called biblical typology. New Testament being foreshadowed in the Old. Eve foreshadows Mary, Adam foreshadows Jesus, Pharaoh foreshadows King Herod. What do the Gospel readings echo in your life today?
Jomar Hilario
There's more to the Bible than what we read. Take 10 minutes to reflect on its stories. Make it a habit.
Lord, grant me wisdom to understand and apply Your Word.
1st READING
David's trust in the Lord in the face of his battle with Goliath is the stuff that every young boy revels in – fighting against unbeatable odds and coming out on top. Don't we all dream of doing this at least once in our lives? I know I continue to have this dream. One of the problems with fulfilling it is that we have to take the risk of going into battle against those odds. Are you willing to do that?
1 Samuel 17:32 -33, 37, 40-51
32
David spoke to Saul "Let your majesty not lose courage. I am at your service to go and fight this Philistine."
33
But Saul answered David, "You cannot go up against this Philistine and fight with him, for you are only a youth, while he has been a warrior from his youth."
37
David continued "The LORD, who delivered me from the claws of the lion and the bear, will also keep me safe from the clutches of this Philistine." Saul answered David, "Go! the LORD will be with you."
40
Then, staff in hand, David selected five smooth stones from the wadi and put them in the pocket of his shepherd's bag. With his
sling also ready to hand, he approached the Philistine.
41
With his shield-bearer marching before him, the Philistine also advanced closer and closer to David.
42
When he had sized David up, and seen that he was youthful, and ruddy, and handsome in appearance, he held him in contempt.
43
The Philistine said to David, "Am I a dog that you come against me with a staff?" Then the Philistine cursed David by his gods
44
and said to him, "Come here to me, and I will leave your flesh for the birds of the air and the beasts of the field."
45
David answered him, "You come against me with sword and spear and scimitar, but I come against you in the name of the LORD of hosts, the God of the armies of Israel that you have insulted.
46
Today the LORD shall deliver you into my hand; I will strike you down and cut off your head. This very day I will leave
your corpse and the corpses of the Philistine army for the birds of the air and the beasts of the field; thus the whole land shall learn that Israel has a God.
47
All this multitude, too, shall learn that it is not by sword or spear that the LORD saves. For the battle is the LORD's, and he shall deliver you into our hands."
48
The Philistine then moved to meet David at close quarters, while David ran quickly toward the battle line in the direction of the Philistine.
49
David put his hand into the bag and took out a stone, hurled it with the sling, and struck the Philistine on the forehead. The stone embedded itself in his brow, and he fell prostrate on the ground.
50
Thus David overcame the Philistine with sling and stone; he struck the Philistine mortally, and did it without a sword.
51
Then David ran and stood over him; with the Philistine's own sword which he drew from its sheath he dispatched him and cut off his head. When they saw that their hero was dead, the Philistines took to flight.
R: Blessed be the Lord, my Rock!
1
Blessed be the LORD, my rock, who trains my hands for battle, my fingers for war.
(R)
2
My refuge and my fortress, my
stronghold, my deliverer, my shield, in whom I trust, who subdues peoples under me.
(R)
9
O God, I will sing a new song to you; with a ten-stringed lyre I will chant your praise,
10
you who give victory to kings, and deliver David, your servant from the evil sword.
(R)
Jesus is not at all concerned with healing people on the Sabbath. He knows that the Sabbath ruling is directed towards making time for people to spend with God and what better way to create an encounter with Him than to heal the man's withered hand. It is only the blind or legalistic who would fail to see this truth. Unfortunately, there are many such people around both in Jesus' time and today. Let us pray that we will always be compassionate in our dealings with others.
1
Jesus entered the synagogue. There was a man there who had a withered hand.
2
They watched him closely to see if he would cure him on the Sabbath so that they might accuse him.
3
He said to the man with the withered hand, "Come up here before us."
4
Then he said to them, "Is it lawful to do good on the sabbath rather than to do evil, to save life rather than to destroy it?" But they remained silent.
5
Looking around at them with anger and grieved at their hardness of heart, he said to the man, "Stretch out your hand." He stretched it out and his hand was restored.
6
The Pharisees went out and immediately
took counsel with the Herodians against him to put him to death.
think:
One of the problems in fulfilling our dream of winning against unbeatable odds is that we have to take the risk. Are we willing to that?
________________________________________________________

God's special verse/thought for me today________________
_________________________________________________________

T O D A Y ' S BLESSING LIST
Thank You Lord for:
____________________________________
_______________________________________________________
READ THE BIBLE IN ONE YEAR
Luke 9-12
Jesus "works" on the Sabbath once again and annoys His opponents that they plot to kill Him. The Pharisees wondered why the sick man could not come the next day and why Jesus, as a Teacher in the synagogue, did not tell him to observe the Law of God and wait until the holy day was over. Sickness was seen as caused by demons, by evil forces. In other words, this man with a withered hand had, according to contemporary belief, been afflicted and maimed by evil forces. The
Greek word Mark uses indicates that his hand was not withered from birth but that some illness had taken the strength from him.
Jesus came into this world to fight and overcome evil, as Mark portrays His whole ministry as an ongoing warfare against Satan and his demons. In the synagogue, evil had no place. Jesus intends only good for the Lord's day, something God must approve of wholeheartedly. He puts the Pharisees in a dilemma by asking them whether it is allowed to do good or to do evil on the Sabbath. The answer was obvious but they refused to agree with Jesus. For Jesus, the most important thing was not the correct performance of a ritual and the legalistic observance of a law, but the merciful and loving help given to a person who is in need.
Evil was, is and remains a powerful presence. We rarely confront the devil directly in dramatic situations like in an exorcism. We encounter evil when people quarrel, when tensions arise, when actions or words hurt someone.
But evil can also look good – as the fruit looked enticing to Eve in Paradise. Let us not be fooled by evil that looks good — it is a power out to destroy us.
As long as we see evil for what it is and face it "in the name of Jesus," we will be victorious to continue the ministry of the Lord in our time.
Fr. Rudy Horst
Am I afraid of facing evil around me or in myself? Where should I start to be stronger against evil tendencies?
Lord, the example of Jesus who confronts the effects of evil without hesitation, and the example of David, who
did not shy away from a powerful evil enemy, encourages me to be more courageous in my warfare against evil. Giveme the strength to overcome my fear and cowardice.
St. Ildephonsus, bishop, pray for us.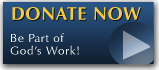 The FEAST is one of the happiest places on earth.

Click Here to find a Feast near you!
KERYGMA TV! is BACK
KERYGMA TV is on a new time slot and new channel Sundays 8 a.m. at IBC 13
Need Counseling? No Landline?
Now, you can use your mobile phone to call a friend for counseling at 09228407031. Or you may call our landlines 7266728, 7264709, 7259999 Mon-Fri 24-hrs, Sat 6am-5pm, Sun 6am-10am
BO BLOGS!
Go to Bo's Official Site and read his almost daily blog! Its not news, but thoughts and musings of Bo Sanchez. Get to know Bo in a more personal way --and find out what it means to live the life of a preacher. You get to enrich your faith as well.
DONATION
Remember to always donate your "first fruits"-not the last. Click on the "Donation" Box under the members menu - and you'll even see links to the nearest branches of the Banks where you can deposit.