READINGS for 2008-01-15
She went to her quarters, ate and drank with her husband and no longer appeared downcast. – 1 Samuel 1:18b
In situations when feelings of hurt and worry set in, I remember the verse in 1 Peter 5:7: "Cast all your worries upon him because He cares for you."
So I go down on my knees to pray about my anxieties. As I do this, the Lord reminds me of how blessed I am and the many miracles I experience.
Like the way He promoted me in our company. And how I'm able to witness through the surprising ways I bring in clients — through chance encounters in an elevator, at a Christmas party or in a store.
Or the inspirations He gave us during the construction of our house so that our decors would be Christ-centered. Or how He led us to the right suppliers and provided for us so that we never ran short of money.
Once, when I was feeling down, a charming blue kingfisher flew across our path, allowing me to admire the plumage of the bird. It was enough to restore my joy.
Indeed, Jesus is my Burden Bearer.
Donna España
Down on our knees is the best way to beat the problems and burdens of our life.
Lord, Your yoke is easy and Your burden is light as I come close to You.
Hannah has not given up hope that she will one day give birth to a child. She pleads her case before the Lord and is encouraged by Eli in her prayer, once he understands that she is not drunk. Let us be inspired by her faith and trust in God and pray for the grace to be unrelenting in our own petitioning of God for His blessings. Hannah could
have despaired but she chose otherwise. She is a model for all who desire an answer from God to their prayers.
9
Hannah rose after one such meal at Shiloh, and presented herself before the LORD; at the time, Eli the priest was sitting on a chair near the doorpost of the LORD's temple.
10
In her bitterness she prayed to the LORD, weeping copiously,
11
and she made a vow, promising "O LORD of hosts, if you look with pity on the misery of your handmaid, if you remember me and do not forget me, if you give your handmaid a male child, I will give him to the LORD for as long as he lives; neither wine nor liquor shall he drink, and no razor shall ever touch his head."
12
As she remained long at prayer before the LORD, Eli watched her mouth,
13
for Hannah was praying silently; though her lips were moving, her voice could not be heard. Eli, thinking her drunk,
14
said to her, "How long will you make a drunken show of yourself? Sober up from your wine!"
15
"It isn't that, my lord," Hannah answered. "I am an unhappy woman. I have had neither wine nor liquor; I was only pouring out my troubles to the LORD.
16
Do not think your handmaid a ne'er-do-well; my prayer has been prompted by my deep
sorrow and misery."
17
Eli said, "Go in peace, and may the God of Israel grant you what you have asked of him."
18
She replied, "Think kindly of your maidservant," and left. She went to her quarters, ate and drank with her husband, and no longer appeared downcast.
19
Early the next morning they worshipped before the LORD, and then returned to their home in Ramah. When Elkanah had relations with his wife Hannah, the LORD remembered her.
20
She conceived, and at the end of her term bore a son whom she called Samuel, since she had asked the LORD for him.
1 Samuel 2: 1, 4-5 , 6-7, 8abcd
R: My heart exults in the Lord, my Savior.
1
"My heart exults in the LORD, my horn is exalted in my God. I have swallowed up my enemies; I rejoice in my victory."
(R)
4
"The bows of the mighty are broken, while the tottering gird on strength.
5
The well-fed hire themselves out for bread, while the hungry fatten on spoil. The barren wife bears seven sons, while the mother of many languishes."
(R)
6
"The LORD puts to death and gives life; he casts down to the nether world; he raises up again.
7
The LORD makes poor and makes rich, he humbles, he also exalts."
(R)
8
"He raises the needy from the dust; from the dung heap he lifts up the poor, to seat them
with nobles and make a glorious throne their heritage"
(R)
There is usually something within all human beings that shows itself at least once in a lifetime. I am speaking about the desire for fame – the desire to be remembered for something, particularly something good. Jesus' life teaches us one way to have this come true in that those who live with integrity automatically inspire others and are remembered and spoken of as models for the youth. The authority of Jesus when He spoke came precisely from the fact that He lived every truth He proclaimed.
21
Jesus came to Capernaum with his followers, and on the sabbath he entered the synagogue and taught.
22
The people were astonished at his teaching, for he taught them as one having authority and not as the scribes.
23
In their synagogue was a man with an unclean spirit;
24
he cried out, "What have you to do with us, Jesus of Nazareth? Have you come to destroy us? I know who you are — the Holy One of God!"
25
Jesus rebuked him and said, "Quiet! Come out of him!"
26
The unclean spirit convulsed him and with a loud cry came out of him.
27
All were amazed and asked one another, "What is this? A new teaching with authority. He commands even the unclean spirits and they obey him."
28
His fame spread everywhere throughout the whole region of Galilee.
think:
Let us be inspired by Hannah's faith and trust in God and pray for the grace to be unrelenting in our own petitioning of God for His blessings.
________________________________________________________

God's special verse/thought for me today________________
_________________________________________________________

T O D A Y ' S BLESSING LIST
Thank You Lord for:
____________________________________
_______________________________________________________
READ THE BIBLE IN ONE YEAR
Matthew 22-24
st. arnold Janssen
Those who knew Fr. Arnold Janssen, whose feast we celebrate today, wouldn't have thought he established worldwide missionary congregations. He was a quiet man, a teacher of Mathematics and a man who did not impress those who met him. But he was a man of prayer and heard God's call while teaching Science. He realized that spreading the Word of God would transform the world into a better place. Against all odds, he started his work as founder of the Divine Word Missionaries (SVD), The Holy Spirit Sisters and Pink Sisters.
In Germany, Arnold was not allowed to found a mission house because of the political situation. So, went to Holland where he acquired an abandoned pub and transformed it into his first mission house. The first few followers were not always happy with his style and some soon left him. Financial problems threatened his work, but he went on building saying, "Don't worry, the money is already in the pockets of benefactors."
Today, his "sons and daughters" work all over the world. At present, SVD is the only male religious congregation still growing in numbers. Last year, one more member was chosen to become the bishop of Abra, where the first SVD missionaries began their work in the Philippines.
St. Arnold Janssen also stressed the involvement of lay people in the missionary endeavors of his congregations. We would not be able to do what we are doing without the generous involvement and support of countless lay people who, through
their efforts and cooperation, become co-missionaries and help spread the Word of God. To become a missionary, one does not have to leave home and go to faraway countries. St. Arnold Janssen never left Europe but became such a great missionary.
May this feast of St. Arnold Janssen inspire you to join the missionary work of the Church by your prayer and your support of the missions.
Fr. Rudy Horst
Am I aware that as a Christian, I am supposed to be a missionary? How can I fulfill this task more effectively?
Lord, You chose an unassuming Math teacher to become the founder of three missionary congregations. May the example of this saint and that of his sons and daughters inspire all of us to become partners of this great task of the
Church.
St. Ita, virgin, pray for us.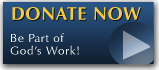 The FEAST is one of the happiest places on earth.

Click Here to find a Feast near you!
KERYGMA TV! is BACK
KERYGMA TV is on a new time slot and new channel Sundays 8 a.m. at IBC 13
Need Counseling? No Landline?
Now, you can use your mobile phone to call a friend for counseling at 09228407031. Or you may call our landlines 7266728, 7264709, 7259999 Mon-Fri 24-hrs, Sat 6am-5pm, Sun 6am-10am
BO BLOGS!
Go to Bo's Official Site and read his almost daily blog! Its not news, but thoughts and musings of Bo Sanchez. Get to know Bo in a more personal way --and find out what it means to live the life of a preacher. You get to enrich your faith as well.
DONATION
Remember to always donate your "first fruits"-not the last. Click on the "Donation" Box under the members menu - and you'll even see links to the nearest branches of the Banks where you can deposit.