READINGS for 2008-01-12
A NOT SO gOOD iDEA
"And we have this confidence in him…" – 1 John 5:14
It's a stupendous idea,
I thought to myself. You go, girl, I encouraged
myself
more.
I did my research and preparations for the grand event.
I carried out everything with every fiber of my being.
I developed the list, typed the necessary paperwork, artfully crafted each page and readied everything for our first family meeting.
But I didn't quite pull it off. I thought "owning" the idea meant I was on my own.
Because of this, the whole initial process was a disaster.
I was too confident, much too proud.
I prided myself in thinking that I had all the brilliant answers.
It had to take arguments, hurt feelings and the awkwardness that night to make me realize what a fool I was.
Little did I know that when I put my full confidence in God alone will He work wonders beyond what I could ever dream of.
That stupendous idea? Thank God, He made it flourish. In the end, it blessed many — even me.
Lallaine Gogna
"Such confidence we have through Christ toward God. Not that of ourselves we are qualified to take credit for anything as coming from us; rather, our qualification comes from God." (2 Corinthians 3-4)
Lord, this year, allow me to grow in confidence and hope of all that You have in store for me!
1st READING
Just because we ask God for something that we want does not mean that we will get it. Somewhere, the will of God will have to be brought into the equation. However, there is always an element of mystery, due to our inability to know His will with total certainty. There is also the unknown factor of how others' decisions affect our lives. Let us seek His will and then trust that we will be given the grace to fulfill it.
14
We have this confidence in him, that if we ask anything according to his will, he hears us.
15
And if we know that he hears us in regard to whatever we ask, we know that what we have asked him for is ours.
16
If anyone sees his brother sinning, if the sin is not deadly, he should pray to God and he will give him life. This is only for those whose sin is not deadly. There is such a thing as deadly sin, about which I do not say that you should pray.
17
All wrongdoing is sin, but there is sin that is not deadly.
18
We know that no one begotten by God sins; but the one begotten by God he protects, and the evil one cannot touch him.
19
We know that we belong to God, and the whole world is under the power of the evil one.
20
We also know that the Son of God has come and has given us discernment to know the one who is true. And we are in the one who is true, in his Son Jesus Christ. He is the true God and eternal life.
21
Children, be on your guard against idols.
Psalm 149: 1-2 , 3-4, 5, 6a, 9b
R: The Lord takes delight in his people.
1
Sing to the LORD a new song of praise in the assembly of the faithful.
2
Let Israel be glad in their maker, let the children of Zion rejoice in their king.
(R)
3
Let them praise his name in the festive dance, let them sing praise to him with timbrel and harp.
4
For the LORD loves his people, and he adorns the lowly with victory.
(R)
5
Let the faithful exult in glory; let them sing for joy upon their couches;
6
let the high praises of God be in their throats.
9
This is the glory of all his faithful. Alleluia.
(R)
Never forget the last words of this Gospel passage – He (Jesus) must increase and I must decrease. This is a perfect example of humility in action. John knows that his role or call is to be one who prepares others for their relationship with Jesus. This is true for us all and we should never forget it. This is the truth that will set us free and keep all of our responsibilities in their right perspective.
22
Jesus and his disciples went into the region of Judea, where he spent some time with them baptizing.
23
John was also baptizing in Aenon near Salim, because there was an abundance of water there, and people came to be baptized,
24
for John had not yet been imprisoned.
25
Now a dispute arose between the disciples of John and a Jew about ceremonial washings.
26
So they came to John and said to him, "Rabbi, the one who was with you across the Jordan, to whom you testified, here he is baptizing and everyone is coming to him."
27
John answered and said, "No one can receive anything except what has been given him from heaven.
28
You yourselves can testify that I said [that] I am not the Messiah, but that I was sent before him.
29
The one who has the bride is the bridegroom; the best man, who stands and listens for him, rejoices greatly at the bridegroom's voice. So this joy of mine has been made complete.
30
He must increase; I must decrease."
think:
Let us seek His will and then trust that we will be given the grace to fulfill it.
________________________________________________________

God's special verse/thought for me today________________
_________________________________________________________

T O D A Y ' S BLESSING LIST
Thank You Lord for:
____________________________________
_______________________________________________________
READ THE BIBLE IN ONE YEAR
Matthew 13-15
the art of fadinG aWay
Today, we once again meet John the Baptist who prepared the people of Israel for the coming of Jesus. In today's gospel, we read how John fulfilled his task and was ready to step aside and fade away.
There were still disciples of the Baptist who claimed that John was greater than Jesus and may have been the real Messiah. And so the evangelist quotes the famous words of John, "He must increase, but I must decrease." He compares Jesus with the bridegroom and himself with the friend of the groom. The Old Testament compares Israel with a bride,and God with the bridegroom, to express the profound union between God and His people.
The bridegroom's friend, the best man, also played an important role. Through him, the bride and bridegroom could communicate before the wedding. The friend arranged the wedding, invited the guests and presided at the weeklong wedding
feast. In the evening, he would guard the door of the bride's room so that no false lover would enter. He was relieved from his duty when the groom comes to be with his bride.
John's task was to bring Jesus and Israel together. He already completed his task and was ready to fade away as he joyfully exclaimed that he must decrease while Jesus must increase. What would happen from now on between Jesus and Israel was no longer his responsibility. He could only do what was in his power, and he had done it very well.
Each of us has a certain task and role to play. It would be good to be certain about this and not interfere with the tasks of others or cling to one's position when someone else is ready to take over. Pride could be a reason. It could also be the desire to be recognized. Another reason could be lack of trust in others.
Let us be realistic. We can only do what is in our power and then let others take over. May we have the humility of John
the Baptist when the time comes to let go.
Fr. Rudy Horst
Do I have the tendency to cling to a position? Can I delegate and let others take over?
Prayer
: Lord, let me learn from John the Baptist's example the virtue of humility. Help me to be aware when my time comes to give way to others. And when that moment comes, let me do it with joy and not with bitterness. Help me also to say honestly
at that moment that I have done what I could.
St. Tatiana, martyr, pray for us.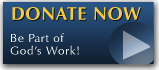 The FEAST is one of the happiest places on earth.

Click Here to find a Feast near you!
KERYGMA TV! is BACK
KERYGMA TV is on a new time slot and new channel Sundays 8 a.m. at IBC 13
Need Counseling? No Landline?
Now, you can use your mobile phone to call a friend for counseling at 09228407031. Or you may call our landlines 7266728, 7264709, 7259999 Mon-Fri 24-hrs, Sat 6am-5pm, Sun 6am-10am
BO BLOGS!
Go to Bo's Official Site and read his almost daily blog! Its not news, but thoughts and musings of Bo Sanchez. Get to know Bo in a more personal way --and find out what it means to live the life of a preacher. You get to enrich your faith as well.
DONATION
Remember to always donate your "first fruits"-not the last. Click on the "Donation" Box under the members menu - and you'll even see links to the nearest branches of the Banks where you can deposit.