READINGS for 2008-01-11
MY SECRET
Jesus stretched out his hands, touched him, and said, "I do will it. Be made clean."– Luke 5:13
When I was still courting my wife, I had a secret that I kept from her for almost five years because I thought it would scare her, or worse, make her change her feelings towards me.
But one day, she took a good look at me and discovered my secret. You see, I have a skin disease. (For those who know me — no, it's not the pimples on my face. That's not a disease; that's what I call "Gogna givens.") I had psoriasis, an inflammatory skin condition. When she saw the red scaly patches on my skin, she casually asked, "You have psoriasis? Is it itchy?" There was no trace of fear in her face. She even assured me that it wasn't contagious. I was relieved. I was loved for who I am!
In our Gospel today, Jesus knew that the greatest desire of a leper was to be touched. That's why He gave it. And I believed it wasn't just a simple hand contact. It was an embrace.
Now, imagine that you are that leper. You are longing for an embrace from anyone because you haven't felt it for a long time. And here is Jesus, God in the flesh, stretching His hand to touch you. Then He pulls you for an embrace. Embrace Him back. As you are locked in that embrace, He whispers, "I do will it. Be made clean." Arun Gogna
REFLECTION:
Do you allow Jesus to embrace you each day?
By Your touch, O Lord, I am healed.
1st READING
One of the sources of temptation is the world in which we live. Through the centuries, the world has exerted a strong influence upon humanity but I think that influence is stronger today than it has ever been. The attractions of the world today are very seductive. So much of our lives are spent in the name of advancing civilization. But what is God's mind regarding progress? Is it progress that there are more people starving today even though we have more food than ever before?
1 John 5:5-13
5 Who indeed is the victor over the world but the one who believes that Jesus is the Son of God? 6 This is the one who came through water and blood, Jesus Christ, not by water alone, but by water and blood. The Spirit is the one that testifies, and the Spirit is truth. 7 So there are three that testify, 8 the Spirit, the water, and the blood, and the three are of one accord. 9 If we accept human testimony, the testimony of God is surely greater. Now the testimony of God is this, that he has testified on behalf of his Son. 10 Whoever believes in the Son of God has this testimony within himself. Whoever does not believe God has made him a liar by not believing the testimony God has given about his Son. 11 And this is the testimony: God gave us eternal life, and this life is in his Son. 12 Whoever possesses the Son has life; whoever does not possess the Son of God does not have life. 13 I write these things to you so that you may know that you have eternal life, you who believe in the name of the Son of God.
P S A L M
Psalm 147: 12-13, 14-15, 19-20
R: Praise the Lord, Jerusalem.
12 Glorify the LORD, O Jerusalem; praise your God, O Zion. 13 For he has strengthened the bars of your gates; he has blessed your children within you. (R) 14 He has granted peace in your borders; with the best of wheat he fills you. 15 He sends forth his command to the earth; swiftly runs his word! (R) 19 He has proclaimed his word to Jacob, his statutes and his ordinances to Israel. 20 He has not done thus for any other nation; his ordinances he has not made known to them. Alleluia. (R)
G O S P E L
We should never believe anything other than that God desires the very best for us. This is the most fundamental truth of human existence. Without this truth, humanity would have ceased to exist a millennia ago as we would have self-destructed due to the overwhelming power of sin. It is God who chose to redeem us from our sin and rebellion and offered us the chance to be reunited with Him. Could we have asked for any greater demonstration of His love than this?
Luke 5:12-16
12 It happened that there was a man full of leprosy in one of the towns where he was; and when he saw Jesus, he fell prostrate, pleaded with him, and said, "Lord, if you wish, you can make me clean." 13 Jesus stretched out his hand, touched him, and said, "I do will it. Be made clean." And the leprosy left him immediately. 14 Then he ordered him not to tell anyone, but "Go, show yourself to the priest and offer for your cleansing what Moses prescribed; that will be proof for them." 15 The report about him spread all the more, and great crowds assembled to listen to him and to be cured of their ailments, 16 but he would withdraw to deserted places to pray.
my reflections
think: It is God who chose to redeem us from our sin and rebellion and offered us the chance to be reunited with Him. Could we have asked for any greater demonstration of His love than this?
________________________________________________________

God's special verse/thought for me today________________
_________________________________________________________

T O D A Y ' S BLESSING LIST
Thank You Lord for: ____________________________________
_______________________________________________________
READ THE BIBLE IN ONE YEAR Matthew 10-12
Good neWs and ChallenGes
During my first weeks in the Philippines, I visited a leprosarium. It was a shocking experience and I understood why lepers during the time of Jesus were ostracized. They lived outside villages in colonies. They were banned from attending the synagogue services and when they walked on a road, they warned other travelers with loud cries to keep away. It was a miserable life, not only because they were decaying while still alive, but also because they were considered unclean.
The leper in today's gospel courageously approached Jesus. And Jesus must have shocked the onlookers when He did something strictly prohibited: He touched the leper. According to the religious laws, He became ritually unclean, too.
The healing of a leper shows that Jesus came into the world not only to preach the Good News with power and announce the coming of the Kingdom of God— He also came to care for those who suffer physically. Wherever He met sick people He healed them. His mission was to reach out to all people, including the outcasts of society, to those the law cannot cleanse and help, to people at the margins of society.
Jesus came into the world to heal us from our sinfulness. Sin had opened a wide gap between God and man. Jesus came to bridge this gap — He came to reconcile us sinners with God. The moment we approach Jesus like the leper and ask humbly for healing, He will forgive, cleanse and heal us. The mercy of God flows through the hands of His Son and makes us pure and holy again. There is nothing that would hinder us, except stubbornness and refusal of repentance.
The story challenges us to break down divisions and barriers, reach out to the marginalized and help them return to our community. The second challenge is to be more forgiving. Forgiveness heals old wounds and hurts. Fr. Rudy Horst
Reflection Question:
Am I hesitant at times to ask God for forgiveness because I have committed the same sins again? Do I forgive others as Christ forgives me?
Lord, You came into this world to reconcile us with Your Father. You touch and heal us in the sacraments and so enable us to proceed on our journey to Your Father's house. Continue to forgive us when we fall and help us to be as generous and forgiving to others as You are to us.
St. Alexander, bishop and martyr, pray for us.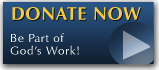 The FEAST is one of the happiest places on earth.

Click Here to find a Feast near you!
KERYGMA TV! is BACK
KERYGMA TV is on a new time slot and new channel Sundays 8 a.m. at IBC 13
Need Counseling? No Landline?
Now, you can use your mobile phone to call a friend for counseling at 09228407031. Or you may call our landlines 7266728, 7264709, 7259999 Mon-Fri 24-hrs, Sat 6am-5pm, Sun 6am-10am
BO BLOGS!
Go to Bo's Official Site and read his almost daily blog! Its not news, but thoughts and musings of Bo Sanchez. Get to know Bo in a more personal way --and find out what it means to live the life of a preacher. You get to enrich your faith as well.
DONATION
Remember to always donate your "first fruits"-not the last. Click on the "Donation" Box under the members menu - and you'll even see links to the nearest branches of the Banks where you can deposit.