READINGS for 2008-01-09
bEST OF TiMES
They had all seen him and were terrified… "Take courage, it is I, do not be afraid!" – Mark 6:50
"The worst of times, the best of times." Those were my thoughts as 2006 came to a close. After almost being shot twice by a relative, having to change jobs so I won't have to compromise my beliefs, moving from city to city and place to place, I had low moments when I thought nobody wanted me.
But I realized that I didn't only have the worst of times that year. I also had the best of them. People who cared for me took me into their homes, helped me, prayed for me. I now have a job I really love. I learned important lessons. I got to know a wonderful man. And I'm back on speaking terms with my relative.
Sometimes, circumstances appear scary to us. And we start to think of God fearfully, wondering what He is doing in our lives. But His ways are always good though they may not always be clear to us, or in the way that we expect. Let us be assured of that as this New Year unfolds. Let us entrust ourselves to Him in confidence and hope. Let us not be afraid. Joy Sosoban
REFLECTION:
Can you see God's hand in your circumstances now?
Lord, help me to trust You even when I don't fully understand. My life is in Your hands, Jesus!
1st READING
1 John 4: 11-18
Fear is ultimately a destructive thing if it goes unchecked. The antidote to fear is love. As John says, "perfect love casts out all fear". This is why we should always be wary if fear arises in our lives. Where does it come from? Why is it there? Let us seek to address the fears in our lives with the truth of God's love for us. If we do this, I am 100 percent sure that we will be transformed for the better.
11 Beloved, if God so loved us, we also must love one another. 12 No one has ever seen God. Yet, if we love one another, God remains in us, and his love is brought to perfection in us. 13 This is how we know that we remain in him and he in us, that he has given us of his Spirit. 14 Moreover, we have seen and testify that the Father sent his Son as savior of the world. 15 Whoever acknowledges that Jesus is the Son of God, God remains in him and he in God. 16 We have come to know and to believe in the love God has for us. God is love, and whoever remains in love remains in God and God in him. 17 In this is love brought to perfection among us, that we have confidence on the day of judgment because as he is, so are we in this world. 18 There is no fear in love, but perfect love drives out fear because fear has to do with punishment, and so one who fears is not yet perfect in love.
P S A L M
Psalm 72: 1-2, 10, 12-13
R: Lord, every nation on earth will adore you.
1 O God, with your judgment endow the king, and with your justice, the king's son; 2 he shall govern your people with justice and your afflicted ones with judgment. (R) 10 The kings of Tarshish and the Isles shall offer gifts; the kings of Arabia and Seba shall bring tribute. (R) 12 For he shall rescue the poor when he cries out, and the afflicted when he has no one to help him. 13 He shall have pity for the lowly and the poor; the lives of the poor he shall save. (R)
G O S P E L
Mark 6:45-52
The presence of Jesus with them in the boat ought to have been enough to give the apostles peace. However, what we have is a lesson in the way fear can lead us to make an irrational response to a given situation. The apostles have seen the power Jesus has over the natural world in the multiplication of the loaves and fish. They ought to have been free from fear in this situation but they were not. Why? They allowed fear in and it began to take over. Let this be a sobering lesson to us all.
45 Jesus made his disciples get into the boat and precede him to the other side toward Bethsaida, while he dismissed the crowd. 46 And when he had taken leave of them, he went off to the mountain to pray. 47 When it was evening, the boat was far out on the sea and he was alone on shore. 48 Then he saw that they were tossed about while rowing, for the wind was against them. About the fourth watch of the night, he came toward them walking on the sea. He meant to pass by them. 49 But when they saw him walking on the sea, they thought it was a ghost and cried out. 50 They had all seen him and were terrified. But at once he spoke with them, "Take courage, it is I, do not be afraid!" 51 He got into the boat with them and the wind died down. They were [completely] astounded. 52 They had not understood the incident of the loaves. On the contrary, their hearts were hardened.
my reflections
think: Fear is ultimately a destructive thing if it goes unchecked. The antidote to fear is love.
________________________________________________________

God's special verse/thought for me today________________
_________________________________________________________

T O D A Y ' S BLESSING LIST
Thank You Lord for: ____________________________________
_______________________________________________________
READ THE BIBLE IN ONE YEAR Matthew 4-6
our life - a storMy CrossinG
Today, the gospel shows the disciples of Jesus struggling against a strong wind. Jesus had remained at the shore to be alone with His Father in prayer. St. Mark describes in the scene the Christian community, in the boat of the Church, struggling to cross over to eternity. "The wind was against them." The wind was, is and always will be against all that Christ and what His Church stands for.
The disciples in their boat – far out on the dark, stormy lake — felt abandoned and lost. Where was Jesus? The whole day He had preached and healed; He had fed the crowds. And now, when His closest friends were in trouble, He was not there. It is the same feeling we experience when we are in trouble. He seems absent, we feel lonely and abandoned. When we need Him most, He seems to be far away and our prayers are seemingly not heard. This "silence" of God is a common spiritual experience. Even the greatest saints had to go through it. It is a test of our faith. Is our faith strong enough for us to trust, that even in those dark moments, God knows what we are going through and that He is near to us?
When St. Mark writes, Jesus "could see they were worn out with rowing," he indicates that even though Jesus was not physically present, He was spiritually present and knew about the difficult situation of His friends. He cut short His prayer and showed Himself to His disciples to assure them of His constant presence, concern and care for them.
My friend copied today's gospel passage and always carries it with him. He reads it especially in moments when he feels troubled, alone and lost. The story of Jesus consoling and helping His friends always gives him the strength to cling to His faith in God's loving care and presence. Why did God become man? Jesus became our Emmanuel , our "God with us. " Fr. Rudy Horst
Reflection Question:
Do I often doubt God's presence in my life? Is my faith still too weak to face stormy times without feeling God's presence? Lord, I thank You for reminding me once more of Your constant presence. Strengthen my faith, especially in moments of difficulties to trust in Your presence, even if for some time, You may seem to be absent. You are always there. I trust in You.
St. Adrian, abbot, pray for us.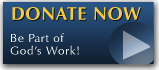 The FEAST is one of the happiest places on earth.

Click Here to find a Feast near you!
KERYGMA TV! is BACK
KERYGMA TV is on a new time slot and new channel Sundays 8 a.m. at IBC 13
Need Counseling? No Landline?
Now, you can use your mobile phone to call a friend for counseling at 09228407031. Or you may call our landlines 7266728, 7264709, 7259999 Mon-Fri 24-hrs, Sat 6am-5pm, Sun 6am-10am
BO BLOGS!
Go to Bo's Official Site and read his almost daily blog! Its not news, but thoughts and musings of Bo Sanchez. Get to know Bo in a more personal way --and find out what it means to live the life of a preacher. You get to enrich your faith as well.
DONATION
Remember to always donate your "first fruits"-not the last. Click on the "Donation" Box under the members menu - and you'll even see links to the nearest branches of the Banks where you can deposit.