READINGS for 2008-01-08
AND MORE
Those who ate the loaves were about five thousand men. – Mark 6:44
It was the third day of mourning and people kept coming to pay their respects to the family for the loss of their beloved father and husband. It was an unexpected death and the family had nothing prepared. But food kept coming to feed the friends and relatives who filled the room day and night, and even spilled out to the hall outside.
There was also the bill for the five days stay in the funeral parlor: P90,000.00. From an initial fund of P1,000, the family was able to pay for everything, and more.
From an initial count of five loaves of bread and two fish, five thousand men were fed. God is great! Chelle Crisanto
REFLECTION:
"When you focus on being a blessing, God makes sure that you are always blessed in abundance." (Joel Osteen)
Lord, You are my Provider. Help me to always remember this so I do not lose sight of Your provisions.
1st READING
1 John 4:7-10
John tells us that love is central to the life of a Christian. There can be no shortcuts taken here as love is something that does not know the meaning of the word "shortcut." Paul tells us that love is patient and all-enduring. This can be very difficult at times but the long-term benefits are out of this world. God has shown us what it means to love in the commitment of Jesus to our salvation. Let us seek to imitate that commitment in our love of both God and neighbor.
7 Beloved, let us love one another, because love is of God; everyone who loves is begotten by God and knows God. 8 hoever is without love does not know God, for God is love. 9 In this way the love of God was revealed to us: God sent his only Son into the world so that we might have life through him. 10 In this is love: not that we have loved God, but that he loved us and sent his Son as expiation for our sins.
P S A L M
Psalm 72 : 1-2 , 3-4, 7-8
R: Lord, every nation on earth will adore you.
1 O God, with your judgment endow the king, and with your justice, the king's son; 2 he shall govern your people with justice and your afflicted ones with judgment. (R) 3 The mountains shall yield peace for the people, and the hills justice. 4 He shall defend the afflicted among the people, save the children of the poor. (R) 7 Justice shall flower in his days, and profound peace, till the moon be no more. 8 May he rule from sea to sea, and from the river to the ends of the earth. (R)
G O S P E L
Mark 6:34-44
A true leader will never abandon his flock and will always lead from the front. This is one of the reasons why I have little respect for leaders of armies who make their decisions from the comfort of boardrooms and who are never out in the front lines with the troops. There is nothing that can give a greater boost to the morale of a body of people than the close living of its leaders.
34 When Jesus disembarked and saw the vast crowd, his heart was moved with pity for them, for they were like sheep without a shepherd; and he began to teach them many things. 35 By now it was already late and his disciples approached him and said, "This is a deserted place and it is already very late. 36 Dismiss them so that they can go to the surrounding farms and villages and buy themselves something to eat." 37 He said to them in reply, "Give them some food yourselves." But they said to him, "Are we to buy two hundred days' wages worth of food and give it to them to eat?" 38 He asked them, "How many loaves do you have? Go and see." And when they had found out they said, "Five loaves and two fish." 39 So he gave orders to have them sit down in groups on the green grass. 40 The people took their places in rows by hundreds and by fifties. 41 Then, taking the five loaves and the two fish and looking up to heaven, he said the blessing, broke the loaves, and gave them to [his] disciples to set before the people; he also divided the two fish among them all. 42 They all ate and were satisfied. 43 And they picked up twelve wicker baskets full of fragments and what was left of the fish. 44 Those who ate of the loaves were five thousand men.
my reflections
think: God has shown us what it means to love through Jesus' commitment to our salvation. Do we seek to imitate that commitment in our love of both God and neighbor?
________________________________________________________

God's special verse/thought for me today________________
_________________________________________________________

T O D A Y ' S BLESSING LIST
Thank You Lord for: ____________________________________
_______________________________________________________
READ THE BIBLE IN ONE YEAR Matthew 1-3
the Good shepherd offers spiritual nourishMent
A week before Christmas, I went to Makati and walked through Glorietta. How I wished to be out of the chaos as soon as possible! All those rushing and running people, some doing window-shopping, others with heavy shopping bags and all the restaurants so full that I could not find a place for a cup of coffee. I began to think about whether these people are really happy. Some looked so tired, so stressed while others rushed aimlessly through the mall. Suddenly, the first sentence of the Gospel of Mark today flashed through my mind: "Jesus saw a large crowd, and He took pity on them because they were like sheep without a shepherd."
Jesus came into the world because He knows how pressured and stressed we are. He knows how aimlessly we often rush through life. He knows that many have lost track of their goals in life. He knows that many of us are "like sheep without a shepherd." Jesus is the Good Shepherd who wants to give us rest and nourishment, and to lead us safely through the confusing times and periods of life.
Adoration chapels in churches are wonderful places of rest where you can come in the presence of the Good Shepherd Who knows how harassed you are by the worries and problems at home or at work.
Mark also tells us that Jesus nourished the crowd — He took the loaves, praised God, broke them and satisfied the hunger of all. This event foreshadowed the Eucharist. Today, priests continue to do what Jesus did then in the Consecration during Mass.
The Second Vatican Council proclaimed: "The Eucharist is the source and summit of Christian life." It is here that Christ enters our very being and strengthens us. It is here that the Good Shepherd, continues to lead us through the turmoil and frenzy of daily life towards our goal: eternal life in the presence of His Father forever. Fr. Rudy Horst
Reflection Question:
What can I do this year to find more peace and strength in the Lord who offers me all this for free?
Lord, in our hectic life You offer rest. Why do I not make more use of it? Lord, often I feel spiritually dry, empty and hungry – why do I not accept You, Who are present in the Eucharist? You are there for me, for all of us. Thank You, Lord.
St. Thorfinn, bishop, pray for us.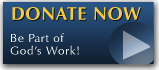 The FEAST is one of the happiest places on earth.

Click Here to find a Feast near you!
KERYGMA TV! is BACK
KERYGMA TV is on a new time slot and new channel Sundays 8 a.m. at IBC 13
Need Counseling? No Landline?
Now, you can use your mobile phone to call a friend for counseling at 09228407031. Or you may call our landlines 7266728, 7264709, 7259999 Mon-Fri 24-hrs, Sat 6am-5pm, Sun 6am-10am
BO BLOGS!
Go to Bo's Official Site and read his almost daily blog! Its not news, but thoughts and musings of Bo Sanchez. Get to know Bo in a more personal way --and find out what it means to live the life of a preacher. You get to enrich your faith as well.
DONATION
Remember to always donate your "first fruits"-not the last. Click on the "Donation" Box under the members menu - and you'll even see links to the nearest branches of the Banks where you can deposit.