READINGS for 2008-01-03
Feast of the Holy Name of Jesus
TORPE!
"I did not know Him, but…" – John 1:31, 33
He set the record in school as the guy who got busted by girls the most times. He was short, skinny, an asthmatic and a coward. But these are just aggravating circumstances. His main issue was that he had very low self-esteem. In another part of the planet, there was a young girl who busted the most number of guys in school. She was intelligent, confident, beautiful, outgoing and set many school-wide records.
These two met in a prayer meeting.
The man immediately fell in love with the woman even if he didn't know her yet. Despite his fear and insecurity, he prayed hard and pursued her, armed with only faith and authentic love.
The woman overlooked his weaknesses and saw one thing she didn't see from the other guys who courted her — his sincere love. She accepted his love. And Joie and I got married and lived a happy family life. Love can so change a person that you'd hardly recognize him. This happened to John the Baptist. Several times in the Gospel, he shared his feelings toward Jesus, "I did not know Him, but…." The "but" spelled the difference. He pursued Jesus, got to know Him, loved Him, served Him and was named the prophet of the Most High. Obet Cabrillas
REFLECTION:
Christ is the answer. What's the question?
Oh God, grant us grace not to doubt our belief and not to believe our doubts.
1st READING
1John 2 : 29–3:6
A righteous life is something that we are all called to live no matter who or what we are. Jesus and the Father have sent us the Holy Spirit to empower us to live righteously and according to Their will. It is up to us to choose to surrender to this grace or not. Let us pray for the discipline and grace to live according to the mind and heart of God.
29 If you consider that God is righteous, you also know that everyone who acts in righteousness is begotten by him. 3: 1 See what love the Father has bestowed on us that we may be called the children of God. Yet so we are. The reason the world does not know us is that it did not know him. 2 Beloved, we are God's children now; what we shall be has not yet been revealed. We do know that when it is revealed we shall be like him, for we shall see him as he is. 3 Everyone who has this hope based on him makes himself pure, as he is pure. 4 Everyone who commits sin commits lawlessness, for sin is lawlessness. 5 You know that he was revealed to take away sins, and in him there is no sin. 6 No one who remains in him sins; no one who sins has seen him or known him.
P S A L M
Psalm 98:1, 3cd-4, 5-6
R: All the ends of the earth have seen the saving power of God.
1 Sing to the LORD a new song, for he has done wondrous deeds; his right hand has won victory for him, his holy arm. (R) 3 All the ends of the earth have seen the salvation by our God. 4 Sing joyfully to the LORD, all you lands; break into song; sing praise. (R) 5 Sing praise to the LORD with the harp, with the harp and melodious song. 6 With trumpets and the sound of the horn sing joyfully before the King, the LORD. (R)
G O S P E L
John 1:29-34
John the Baptist's entire life was devoted to preparing people for the mission of Jesus. Now that Jesus has arrived he points his disciples directly to the person of Jesus as though to say, "It is time for you to follow Him (Jesus) and to leave me. Here is the Messenger of God." Let us all pray that we will point people in the direction of Jesus and never be satisfied or even desire to have them dependent upon us.
29 John the Baptist saw Jesus coming toward him and said, "Behold, the Lamb of God, who takes away the sin of the world. 30 He is the one of whom I said, 'A man is coming after me who ranks ahead of me because he existed before me.' 31 I did not know him, but the reason why I came baptizing with water was that he might be made known to Israel." 32 John testified further, saying, "I saw the Spirit come down like a dove from the sky and remain upon him. 33 I did not know him, but the one who sent me to baptize with water told me, 'On whomever you see the Spirit come down and remain, he is the one who will baptize with the Holy Spirit.' 34 Now I have seen and testified that he is the Son of God."
my reflections
think: Jesus and the Father have sent us the Holy Spirit to empower us to live righteously and according to their will. It is up to us to choose to surrender to this grace or not.
_________________________________________________________

God's special verse/thought for me today________________
_________________________________________________________

T O D A Y ' S BLESSING LIST
Thank You Lord for: ____________________________________
_______________________________________________________
READ THE BIBLE IN ONE YEAR John 7-9
What's in a Name?
Names today are just labels. Parents give their children strange and unique names, names that the children later don't like to be called by. Nicknames often replace the given names to avoid using those embarrassing ones given at birth! And so we have many elderly men who are still called "Boy" and elderly matrons who are called "Baby."
During Jesus' time, a name expressed the child's future task in life. Today, the Church still urges Catholic parents to give their children the name of a saint. The life of this saint can become a model for the child. The child also has one to whom he can pray.
When Zechariah was told by Gabriel that he and his wife would have a son, he was told to name him "John" which means "God is gracious." John was to prepare the people for the coming of the Messiah, telling them that God is gracious by sending the Savior. Mary and Joseph were also told to name their child "Jesus" which means "God saves." The name of Jesus contained the sole purpose for His birth: to save humankind.
The apostles first baptized and healed only in the name of Jesus. No wonder then that Jesus' name was soon considered to be holy and powerful. St. Paul wrote, "At the name of Jesus every knee should bend, of those in heaven and on earth, and every tongue confess that Jesus Christ is Lord, to the glory of the Father" (Philippians 2:10).
St. Ignatius of Loyola was very inspired by the name of Jesus that he named his congregation the "Society of Jesus." And what great things the Jesuits have done and are still doing for the Church. We know that Pope John Paul II often uttered the phrase, "Praise be Jesus Christ!"
T h e " J e s u s Prayer" from the Eastern churches is a prayer where Jesus' name is uttered slowly while inhaling and exhaling. This prayer calms and unites us with our Savior.
We could be stronger in our spiritual life if we rely on the power of Jesus' name. Fr. Rudy Horst
Reflection Question:
Do I have the habit of using the name of Jesus in vain? Why do I not use the powerful name of Jesus more often as a prayer?
Praised be Jesus Christ! May we who honor the holy name of Jesus enjoy His friendship in this life and be filled with eternal joy in His kingdom. Jesus, I trust in You!
St. Genevieve, virgin, pray for us.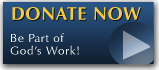 The FEAST is one of the happiest places on earth.

Click Here to find a Feast near you!
KERYGMA TV! is BACK
KERYGMA TV is on a new time slot and new channel Sundays 8 a.m. at IBC 13
Need Counseling? No Landline?
Now, you can use your mobile phone to call a friend for counseling at 09228407031. Or you may call our landlines 7266728, 7264709, 7259999 Mon-Fri 24-hrs, Sat 6am-5pm, Sun 6am-10am
BO BLOGS!
Go to Bo's Official Site and read his almost daily blog! Its not news, but thoughts and musings of Bo Sanchez. Get to know Bo in a more personal way --and find out what it means to live the life of a preacher. You get to enrich your faith as well.
DONATION
Remember to always donate your "first fruits"-not the last. Click on the "Donation" Box under the members menu - and you'll even see links to the nearest branches of the Banks where you can deposit.