READINGS for 2007-12-29
GRUDGES AGRIEVE
Whoever says he is in the light, yet hates his brother, is still in the darkness. Whoever loves his brother remains in the light, and there is nothing in him to cause a fall. – 1 John 2:9-10
A friend who was a lawyer-psychologist gave me an irresistible offer – to be her co-facilitator in the seminars that she conducted. I had an interest and background in training so I said yes. At her own initiative, she made a one-page, informal contract stating that I would be paid a certain amount on a per-hour basis. We both signed the document.
The seminar would run for several months at four half-days a week. After more than a month of conducting the seminars, my friend told me that she would give me my paycheck the following day. For several days, she seemed to forget to bring the check. I suggested that she ask her secretary to deposit the check to my account instead.
One day, I went to the venue as usual but was surprised that the seminar was cancelled. I called up her secretary and confronted her why I hadn't been informed of the cancellation. She told me that my friend called in sick because of her asthma and would just inform me when the seminar would resume. I never received any phone call from then on.
That was seven years ago and through God's grace I had learned to let go of my grudge towards her and forgive her. Judith C.
REFLECTION:
Holding on to a grudge will weigh you down more than the person you have a grudge on.
Help me to forgive more readily, as You always forgive me.
1st READING
1 John 2:3-11
One of the symbols of the birth of Jesus is that of a new light coming into the world to dispel the darkness of sin. This is a tremendously powerful image as we all know what it is like to stand in the pitch-black darkness and experience that creeping sort of fear that arises in such a situation! Here we have an image of Christ as the Light of the World. He dispels any such fears we may have and draws us into the light and warmth of His love and mercy.
3 The way we may be sure that we know him is to keep his commandments. 4 Whoever says, "I know him," but does not keep his commandments is a liar, and the truth is not in him. 5 But whoever keeps his word, the love of God is truly perfected in him. This is the way we may know that we are in union with him: 6 whoever claims to abide in him ought to live just as he lived. 7 Beloved, I am writing no new commandment to you but an old commandment that you had from the beginning. The old commandment is the word that you have heard. 8 And yet I do write a new commandment to you, which holds true in him and among you, for the darkness is passing away, and the true light is already shining. 9 Whoever says he is in the light, yet hates his brother, is still in the darkness. 10 Whoever loves his brother remains in the light, and there is nothing in him to cause a fall. 11 Whoever hates his brother is in darkness; he walks in darkness and does not know where he is going because the darkness has blinded his eyes.
P S A L M
Psalm 96: 1-2, 2-3, 5-6
R: Let the heavens be glad and the earth rejoice!
1 Sing to the LORD a new song; sing to the LORD, all you lands. 2 Sing to the LORD; bless his name. (R) Announce his salvation, day after day. 3 Tell his glory among the nations; among all peoples, his wondrous deeds. (R) 5 The LORD made the heavens. 6 Splendor and majesty go before him; praise and grandeur are in his sanctuary. (R)
G O S P E L
Luke 2:22-35
Simeon has the type of faith that I want to have. His faith in the promise of a Savior is undying – literally; he lived to see the Christ child. This persevering faith inspires me as so often I am tempted to despair when things do not go the way I want them to be the first time I try something. Simeon's faith inspires me to persevere and to try and try again until success, by the grace of the God, is mine!
22 When the days were completed for their purification according to the law of Moses, they took him up to Jerusalem to present him to the Lord, 23 just as it is written in the law of the Lord, "Every male that opens the womb shall be consecrated to the Lord," 24 and to offer the sacrifice of "a pair of turtledoves or two young pigeons," in accordance with the dictate in the law of the Lord. 25 Now there was a man in Jerusalem whose name was Simeon. This man was righteous and devout, awaiting the consolation of Israel, and the holy Spirit was upon him. 26 It had been revealed to him by the holy Spirit that he should not see death before he had seen the Messiah of the Lord. 27 He came in the Spirit into the temple; and when the parents brought in the child Jesus to perform the custom of the law in regard to him, 28 he took him into his arms and blessed God, saying: 29 "Now, Master, you may let your servant go in peace, according to your word, 30 for my eyes have seen your salvation, 31 which you prepared in sight of all the peoples, 32 a light for revelation to the Gentiles, and glory for your people Israel." 33 The child's father and mother were amazed at what was said about him; 34 and Simeon blessed them and said to Mary his mother, "Behold, this child is destined for the fall and rise of many in Israel, and to be a sign that will be contradicted 35 (and you yourself a sword will pierce) so that the thoughts of many hearts may be revealed."
my reflections
think: Is your faith like Simeon's?
_________________________________________________________

God's special verse/thought for me today________________
_________________________________________________________

T O D A Y ' S BLESSING LIST
Thank You Lord for: ____________________________________
_______________________________________________________
READ THE BIBLE IN ONE YEAR Revelation 10-14
JUST A FEW ARMS AWAY
Jesus was presented to God. He was presented to His Father. He was Joseph's and Mary's first-born Son. First-born sons, according to the Law of Moses, must be consecrated to Yahweh. First-born sons belong especially to God; hence, parents offer a prescribed sacrifice to "buy back from God their first-born sons.
A first-born opens his mother's womb. The Jews believe that a barren womb is an accursed womb. Life is God's greatest blessing; life belongs to God – no one can cause it, no one can take it away, no one except God. God is the Father of Jesus, but He is our Father, too. Jesus, according to the Pauline epistles, is the first-born among the dead. God, our Father, bought us back from sin and death. Jesus, His own Son, was the price He had to pay. The First-born Son became the ransom price!
At the Archdiocesan Shrine of Our Lady of Guadalupe, where I am presently serving, the Christmas creche at the foot of the sanctuary is just a few arms away from the crucifix. During our Christmas Eve Mass, I was looking intently on the two biblical tableaus: one showing us the humble birth of the Savior and the other reminding us what awaits the newborn Baby after thirty-three years. Then I catch my self whispering a prayer: "Lord, I hope they notice... I hope they really do... Bethlehem and Calvary are indeed just a few arms away from each other." Fr. Bobby T.
REFLECTION QUESTION: Bethlehem and Calvary are indeed just a few arms away from each other.
My Jesus, I present my self to You as You are presented today to the Father. I unite my self with You so that I, too, like You, may be pleasing to the Father. Amen.
St. Trophimus, missionary, pray for us.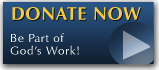 The FEAST is one of the happiest places on earth.

Click Here to find a Feast near you!
KERYGMA TV! is BACK
KERYGMA TV is on a new time slot and new channel Sundays 8 a.m. at IBC 13
Need Counseling? No Landline?
Now, you can use your mobile phone to call a friend for counseling at 09228407031. Or you may call our landlines 7266728, 7264709, 7259999 Mon-Fri 24-hrs, Sat 6am-5pm, Sun 6am-10am
BO BLOGS!
Go to Bo's Official Site and read his almost daily blog! Its not news, but thoughts and musings of Bo Sanchez. Get to know Bo in a more personal way --and find out what it means to live the life of a preacher. You get to enrich your faith as well.
DONATION
Remember to always donate your "first fruits"-not the last. Click on the "Donation" Box under the members menu - and you'll even see links to the nearest branches of the Banks where you can deposit.