READINGS for 2007-12-28
Feast of the Holy Innocents
HOUSEHOLD
But if we walk in the light as he is in the light, we are in fellowship with one another, and the blood of Jesus, the Son of God, purifies us from all sin. – 1 John 1:7
The first time I got to handle a "real" household was in my service in Youth for Christ - DLSU.
I say "real" because even if I used to have a household when I served before, I never really had the chance to take care of my members because I didn't know how. I thought all I had to do was call them when we were having meetings. There was a lot more to it than that. So when I was given another chance to be a household head, I knew better. Because I saw how I was taken care of by my own household head. They made sure I was physically, emotionally and spiritually OK. They heard my concerns and offered prayers as well as hugs when I needed them, and celebrated my victories.
We watched movies, played bowling, ate vegetarian food, slept over at each other's homes, played with kids, built houses, went on long trips. Because of that, I learned that being a household head is about fellowship, friendship, and most of all, guiding their walk with Jesus. Being with them as we all struggled to stay away from sin. Being there to assure them of God's unfailing love the way it was done to one in the past. Tina M.
REFLECTION:
Will you make a good head?
Thank You, Lord that we have You to look up to as the model of perfect headship.
1st READING
1 John 1:5—2:2
Light and darkness; sin and holiness; these Johannine themes arise yet again. How do we relate to them in our lives? How is your battle with the darkness of sin faring? Is the light of the Gospel prevailing over the darkness of sin? What sort of light is your life to the world? What values does your life give witness to? Jesus calls us to be living witnesses of the Gospel for all to see. He no longer walks among us. We have become His eyes and ears; His arms and legs. We are the ministers of His Gospel – let us never forget that we have a responsibility to do a good job.
5 This is the message that we have heard from him and proclaim to you: God is light, and in him there is no darkness at all. 6 If we say, "We have fellowship with him," while we continue to walk in darkness, we lie and do not act in truth. 7 But if we walk in the light as he is in the light, then we have fellowship with one another, and the blood of his Son Jesus cleanses us from all sin. 8 If we say, "We are without sin," we deceive ourselves, and the truth is not in us. 9 If we acknowledge our sins, he is faithful and just and will forgive our sins and cleanse us from every wrongdoing. 10 If we say, "We have not sinned," we make him a liar, and his word is not in us. 2: 1 My children, I am writing this to you so that you may not commit sin. But if anyone does sin, we have an Advocate with the Father, Jesus Christ the righteous one. 2 He is expiation for our sins, and not for our sins only but for those of the whole world.
P S A L M
Psalm 124:2-3, 4-5, 7-8
R: Our soul has been rescued like a bird from the fowler's snare.
2 Had not the LORD been with us — when men rose up against us, 3 then would they have swallowed us alive. When their fury was inflamed against us. (R) 4 Then would the waters have overwhelmed us; the torrent would have swept over us; 5 over us then would have swept the raging waters. (R) 7 Broken was the snare, and we were freed. 8 Our help is in the name of the LORD, who made heaven and earth. (R)
G O S P E L
Matthew 2:13-18
Today we remember the ongoing holocaust of abortion that seems to be getting worse year by year. I find it unbelievable how we can slaughter the unborn and yet protest about the maltreatment of animals in experiments and so on. Do not get me wrong, I believe that there should be limits as to what sort of experimentation should be permitted on animals but we move the argument to a much higher plane when we begin to talk about human beings. Either we believe life is sacred or it is not! Either we respect it from the moment of conception or any other respect is irreparably compromised! Life has an absolute quality of respect or it has no protection at all. We can see where it all leads as we are now also fighting legislation against euthanasia; next it will be eugenics proper, and from there, who knows?
13 When they had departed, behold, the angel of the Lord appeared to Joseph in a dream and said, "Rise, take the child and his mother, flee to Egypt, and stay there until I tell you. Herod is going to search for the child to destroy him." 14 Joseph rose and took the child and his mother by night and departed for Egypt. 15 He stayed there until the death of Herod, that what the Lord had said through the prophet might be fulfilled, "Out of Egypt I called my son." 16 When Herod realized that he had been deceived by the magi, he became furious. He ordered the massacre of all the boys in Bethlehem and its vicinity two years old and under, in accordance with the time he had ascertained from the magi. 17 Then was fulfilled what had been said through Jeremiah the prophet: 18 "A voice was heard in Ramah, sobbing and loud lamentation; Rachel weeping for her children, and she would not be consoled, since they were no more."
my reflections
think:
What sort of light is your life to the world?
_________________________________________________________

God's special verse/thought for me today________________
_________________________________________________________

T O D A Y ' S BLESSING LIST
Thank You Lord for: ____________________________________
_______________________________________________________
READ THE BIBLE IN ONE YEAR Revelation 5-9
NO JOKE
It is unfortunate that some people take this day as a big joke. On this day, they pull on a trick on some unsuspecting people. They exploit other people's innocence.
Today is not a big joke. It is no joke for parents to lose their children. It is not joke for children to be killed. It is no joke for Mary and Joseph to flee in the middle of the night to save their newborn Son from the sword of Herod. Please do not spend this day making practical jokes on anyone. The day today is written in red, written in blood; it is not a "joke-day" today.
The Holy Innocents who were massacred thousands of years ago by a mad king continue crying today. They are the aborted infants, the abandoned babies, the children caught in crossfires, the boys and girls who are exploited in many horrific ways. Their cries pierce our hearts. We cannot but be disturbed so as to act on their behalf.
Today's feast is not a day for making practical jokes on each other, as many people think it is. It is a day to stand with those caught in the crossfire between good and evil. Not again should we allow them to suffer. Never again should we remain indifferent to their plight. To save them is to save Jesus. Fr. Bobby T.
REFLECTION QUESTION: The cries of the Holy Innocents can still be heard today.
Forgive me, Jesus, for my indifference to the cries of the innocent. Forgive me, Jesus, for not saving You in the person of the dying children. Show me how I can help them and help me to defend and protect them. Amen.
St. Anthony, hermit, pray for us.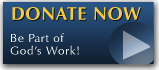 The FEAST is one of the happiest places on earth.

Click Here to find a Feast near you!
KERYGMA TV! is BACK
KERYGMA TV is on a new time slot and new channel Sundays 8 a.m. at IBC 13
Need Counseling? No Landline?
Now, you can use your mobile phone to call a friend for counseling at 09228407031. Or you may call our landlines 7266728, 7264709, 7259999 Mon-Fri 24-hrs, Sat 6am-5pm, Sun 6am-10am
BO BLOGS!
Go to Bo's Official Site and read his almost daily blog! Its not news, but thoughts and musings of Bo Sanchez. Get to know Bo in a more personal way --and find out what it means to live the life of a preacher. You get to enrich your faith as well.
DONATION
Remember to always donate your "first fruits"-not the last. Click on the "Donation" Box under the members menu - and you'll even see links to the nearest branches of the Banks where you can deposit.