READINGS for 2007-12-25
Solemnity of the Lord's Nativity
MY LORD, THE LUNATIC
From his fullness we have all received, grace in place of grace... – John 1:16
It was a wonderful Christmas dinner with old and cherished friends. One of our female friends was in the hot seat, obliged by the rest of us to share stories about her love life. Shortly after telling us of the surprise she gave her "significant other" for his birthday, one of our other friends raised her hands in mock exasperation, shook her head, and teasingly exclaimed, "What has he ever done to deserve all this?!"
Our hot seat friend blushed and beamed as she simply replied,"But I love him!"
On my way home that evening, I smiled as I remembered my friend, and how love can really make people do seemingly crazy things. And then it hit me: God loves us in the same insane and unbelievable way!
On the first Christmas, Jesus became the Gift borne out of pure goodness and mercy. Love in the flesh. He is Love so humble and real that He chose to embrace us despite our unworthiness. Jesus is the surprise Gift for allof us — totally undeserved, but given anyway. This Christmas, let us pause and ask ourselves, "What have we done to deserve this love?" And we will be blown away because the answer is that we have done nothing at all. Cotics C.
REFLECTION:
May the Child born in the manger draw us to be more patient and kind, to be more forgiving and giving. May Jesus be born in our hearts again and again, to remind all of us that we are loved with a mad, generous and endless love.
Lord, thank You for loving me!
1st READING
Isaiah 52:7-10
There are quite a few references in Isaiah that we apply to Jesus. The title "Prince of Peace" is an important one for us to consider as it seems that there are so many places around the globe where there are people at war and suffering of the innocent. Sometimes I think if people want to fight, let them go out to the desert and have a fight where they will have as little effect on the lives of others as possible. However, this is never the case! There are always innocent bystanders caught up in the death and destruction. I sometimes wonder how God will deal with all of this on Judgment Day?
7 How beautiful upon the mountains are the feet of him who brings glad tidings, announcing peace, bearing good news, announcing salvation, and saying to Zion, "Your God is King!" 8 Hark! Your watchmen raise a cry, together they shout for joy, for they see directly, before their eyes, the LORD restoring Zion. 9 Break out together in song, O ruins of Jerusalem! For the LORD comforts his people, he redeems Jerusalem. 10 The LORD has bared his holy arm in the sight of all the nations; all the ends of the earth will behold the salvation of our God.
P S A L M
Psalm 98:1, 2-3, 3-4, 5-6
R: All the ends of the earth have seen the saving power of God.
1 Sing to the LORD a new song, for he has done wondrous deeds; his right hand has won victory for him, his holy arm. (R) 2 The LORD has made his salvation known in the sight of the nations he has revealed his justice. 3 He has remembered his kindness and his faithfulness toward the house of Israel. (R) All the ends of the earth have seen the salvation by our God. 4 Sing joyfully to the LORD, all you lands; break into song; sing praise. (R) 5 Sing praise to the LORD with the harp, with the harp and melodious song. 6 With trumpets and the sound of the horn sing joyfully before the King, the LORD. (R)
2nd READING
Hebrews 1:1-6
Lord, you came for our salvation but so many people today seem to be totally disinterested in your mission! Awaken in the hearts of all Christians the desire and the will to live the full Christian life so that there will always be a witness to the Gospel, the Good News of Salvation being given all over the earth. Grant us the grace to bring your message of forgiveness and love into the lives of those who most need to hear it. Let Christmas this year be the time of new life for many who have not yet met you.
1 In times past, God spoke in partial and various ways to our ancestors through the prophets; 2 in these last days, he spoke to us through a son, whom he made heir of all things and through whom he created the universe, 3 who is the refulgence of his glory, the very imprint of his being, and who sustains all things by his mighty word. When he had accomplished purification from sins, he took his seat at the right hand of the Majesty on high, 4 as far superior to the angels as the name he has inherited is more excellent than theirs. 5 For to which of the angels did God ever say: "You are my son; this day I have begotten you"? Or again: "I will be a father to him, and he shall be a son to me"? 6 And again, when he leads the first-born into the world, he says: "Let all the angels of God worship him."
G O S P E L
John 1:1-18
Jesus, the Savior of the world, is born in a cave and laid in a manger. These are humble beginnings for the Son of God! They indicate the lengths which love is willing to go to make itself known to those who need to know it! This shows us the level of commitment that God asks of us in the service of His Kingdom. He did not spare His only Son; He is not going to spare us suffering and trials either. Let us embrace our calls, whatever they may be and remain faithful to His love in all we do and say.
1 In the beginning was the Word, and the Word was with God, and the Word was God. 2 He was in the beginning with God. 3 All things came to be through him, and without him nothing came to be. What came to be 4 through him was life, and this life was the light of the human race; 5 the light shines in the darkness, and the darkness has not overcome it. 6 A man named John was sent from God. 7 He came for testimony, to testify to the light, so that all might believe through him. 8 He was not the light, but came to testify to the light. 9 The true light, which enlightens everyone, was coming into the world. 10 He was in the world, and the world came to be through him, but the world did not know him. 11 He came to what was his own, but his own people did not accept him. 12 But to those who did accept him he gave power to become children of God, to those who believe in his name, 13 who were born not by natural generation nor by human choice nor by a man's decision but of God. 14 And the Word became flesh and made his dwelling among us, and we saw his glory, the glory as of the Father's only Son, full of grace and truth. 15 John testified to him and cried out, saying, "This was he of whom I said, 'The one who is coming after me ranks ahead of me because he existed before me.'' 16 From his fullness we have all received, grace in place of grace, 17 because while the law was given through Moses, grace and truth came through Jesus Christ. 18 No one has ever seen God. The only Son, God, who is at the Father's side, has revealed him.
my reflections
think:
Grant us the grace to bring your message of forgiveness and love into the lives of those who most need to hear it.
_________________________________________________________

God's special verse/thought for me today________________
_________________________________________________________

T O D A Y ' S BLESSING LIST
Thank You Lord for: ____________________________________
_______________________________________________________
READ THE BIBLE IN ONE YEAR 1 John 1-5
GETTING TO KNOW THE SAINTS
Saint Guy of Anderlecht
Guy was born to a poor family in Anderlecht, Belgium in c.950. He was raised as a Christian and for years he believed that poverty was God s will for him. The young Guy cared for the poor and sick. He stayed a lot in the local church, spending his time in prayer. The priest saw him often that he invited Guy to serve as a sacristan.
In the field, an angel helped him in tilling the soil so the saint could pray without distractions.
One day, a merchant from Brussels offered Guy a project that would make him rich. Unfortunately, in its first expedition at sea, the ship sank. He took this as a sign for him to remain faithful in the life he once lived. In penance for his greed, Guy walked to Rome then to Jerusalem, where he worked as a guide to pilgrims. He later returned to Brussels and swore a life of chastity.
Guy spent the remainder of his life in prayer and in service as a sacristan. Saint Guy of Anderlecht died in c.1017.
http://www.catholic-forum.com/saints/saintg39.htm
Saint John Chrysostom
John belonged to a Christian family in Antioch. His father died when he was still young, thus, his mother took the responsibility in raising him and his sister. Because of his mother s sacrifices, John grew up to be well-educated. He studied rhetoric under Libanius and became one of the best orators of his time. Everyone loved to listen to him. This earned him the name Chrysostom , meaning golden-mouthed. John consecrated his life to God. He entered the priesthood and was later made bishop of Constantinople. The new bishop was active in opposing the society s sinful customs. He criticized the rich for not sharing their wealth. He fought for the reformation of the church and prevented the sale of ecclesiastical offices. John called husbands and wives to remain faithful in marriage. He encouraged justice and charity and gave sermons once or twice each day. The bishop also found time to feed the poor and care for the orphans. Because John fought sins, he gained enemies in the state, including the Empress.
She threw the bishop away from Constantinople.
In his journey, John suffered from lack of food and sleep. He developed a fever and died on September 14, 407 in Turkey. Saint John Chrysostom was declared a Doctor of the Church in c.451.
http://www.daughtersofstpaul.com/saintday/m9.html#BM3
HE FOUND A WAY!
We cannot imagine a world without words. We have been born in a world with words. Even those who are born incapable of speech eventually find a way to express themselves. Their actions become their words. They communicate through sign language.
Words are essentially signs. They express a reality other than themselves. They point to something other than themselves. A word never literally becomes flesh. When words become flesh, they already leave the categories of words. They already become actions or states of being.
Only the Word of God has become flesh. Today we behold what happened when the Word of God became flesh: It became Jesus. But the good news about God's Word becoming flesh is that Jesus, the Incarnate Divine Word, is one like us in all things but sin. God found a way for us to share in His life: He shared in ours. The Son of God came to share in our humanity so that we may come to share in His divinity. Fr. Bobby T.
REFLECTION QUESTION: God found a way for us to share in His life: He shares in ours. Word-Made-Flesh, O Jesus, Splendor of the Father for all eternity, thank You not only for coming to us. Thank You, most of all, for coming to us as one like us in all things, except sin. As You came to share in our humanity, may we come to share in Your divinity. Amen.
Blessed Miguel Nakashima, martyr, pray for us.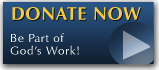 The FEAST is one of the happiest places on earth.

Click Here to find a Feast near you!
KERYGMA TV! is BACK
KERYGMA TV is on a new time slot and new channel Sundays 8 a.m. at IBC 13
Need Counseling? No Landline?
Now, you can use your mobile phone to call a friend for counseling at 09228407031. Or you may call our landlines 7266728, 7264709, 7259999 Mon-Fri 24-hrs, Sat 6am-5pm, Sun 6am-10am
BO BLOGS!
Go to Bo's Official Site and read his almost daily blog! Its not news, but thoughts and musings of Bo Sanchez. Get to know Bo in a more personal way --and find out what it means to live the life of a preacher. You get to enrich your faith as well.
DONATION
Remember to always donate your "first fruits"-not the last. Click on the "Donation" Box under the members menu - and you'll even see links to the nearest branches of the Banks where you can deposit.