READINGS for 2007-12-24
VALUE OF GIVING
"… God, according to His promise, has brought to Israel a savior, Jesus." – Acts 13:23
Every Christmas, our relatives would come to our house to celebrate this special day with our family.
After lunch, we would all gather in the living room and distribute the gifts. One Christmas I overheard my nephew asking his lolo, "Why do they always give us gifts? How come we don't give them any?"
To that his lolo replied, "It's because they have the money to buy gifts.""
My nephew's comment struck me. I thought children were only concerned with what they will receive. My nephew, even in his young mind, knew the value of giving.
Christmas is Jesus' birthday. The irony is God gave us a gift — the gift of His only Son so that we might have life and have it in abundance. As early as September, we become busy making our Christmas gift list. Who makes it to our gift list – family, friends, officemates, special someone, etc.?
How about Jesus? Is He included in your list? What is your gift to Him?
A big smile. A warm hug. A listening ear. Sharing our time and talents. These are more than enough to brighten up someone's day and lift up a weary soul. As Jesus said in the Scriptures, "Whatever you do to the least of my brethren you
do it for me." Have a meaningful Christmas, everyone. Judith C.
REFLECTION:
What is your Christmas gift to Jesus?
Thank you Lord for the gift of your Son, Jesus Christ. In Him we have life at its fullness.
1st READING
2 Samuel 7:1-5.8-11.16
David is a man of war and has killed thousands. Nathan tells him that it will not be him to build the Temple of the Lord. He has done enough for now. One of the most amazing things is that God calls each of us to build a home for His Son in our hearts! What greater privilege could we have than this? I cannot think of anything. As we prepare to celebrate the birth of the Son of God into the world, let us ensure we have a fitting place for Him in our hearts.
1 When King David was settled in his palace, and the LORD had given him rest from his enemies on every side, 2 he said to Nathan the prophet, "Here I am living in a house of cedar, while the ark of God dwells in a tent!" 3 Nathan answered the king, "Go, do whatever you have in mind, for the LORD is with you." 4 But that night the LORD spoke to Nathan and said, 5 "Go, tell my servant David, 'Thus says the LORD: Should you build me a house to dwell in?' 8 Now then, speak thus to my servant David, 'The LORD of hosts has this to say: It was I who took you from the pasture and from the care of the flock to be commander of my people Israel. 9 I have been with you wherever you went, and I have destroyed all your enemies before you. And I will make you famous like the great ones of the earth. 10 I will fix a place for my people Israel; I will plant them so that they may dwell in their place without further disturbance. Neither shall the wicked continue to afflict them as they did of old, 11 since the time I first appointed judges over my people Israel. I will give you rest from all your enemies. The LORD also reveals to you that he will establish a house for you. 16 Your house and your kingdom shall endure forever before me; your throne shall stand firm forever.'''
P S A L M
Psalm 89:2-3, 4-5, 27, 29
R: For ever I will sing the goodness of the Lord.
1 [2] The favors of the LORD I will sing forever; through all generations my mouth shall proclaim your faithfulness. 2 [3] For you have said, "My kindness is established forever"; in heaven you have confirmed your faithfulness. (R) 3 [4] "I have made a covenant with my chosen one, I have sworn to David my servant: 4 [5] Forever will I confirm your posterity and establish your throne for all generations." (R) 26 [27] "He shall say of me, 'You are my father, my God, the rock, my savior.' 28 [29] Forever I will maintain my kindness toward him, and my covenant with him stands firm." (R)
G O S P E L
Luke 1:67-79
Zechariah gives thanks to God for the many blessings that He is pouring out upon His people. This song of praise seems to include parts that are in reference to Jesus and others to his, Zechariah's, God's special verse/thought for me today son, John the Baptist. It is a song that invites us to reflect upon many of the gifts of the Lord to us. Let us try to find time to reflect upon this text as we prepare to celebrate the birthday of Jesus.
67 Zechariah his father, filled with the holy Spirit, prophesied, saying: 68 "Blessed be the Lord, the God of Israel, for he has visited and brought redemption to his people. 69 He has raised up a horn for our salvation within the house of David his servant, 70 even as he promised through the mouth of his holy prophets from of old: 71 salvation from our enemies and from the hand of all who hate us, 72 to show mercy to our fathers and to be mindful of his holy covenant 73 and of the oath he swore to Abraham our father, and to grant us that, 74 rescued from the hand of enemies, without fear we might worship him 75 in holiness and righteousness before him all our days. 76 And you, child, will be called prophet of the Most High, for you will go before the Lord to prepare his ways, 77 to give his people knowledge of salvation through the forgiveness of their sins, 78 because of the tender mercy of our God by which the daybreak from on high will visit us 79 to shine on those who sit in darkness and death's shadow, to guide our feet into the path of peace."
my reflections
think: As we prepare to celebrate the birth of the Son of God into the world, let us ensure we have a fitting place for Him in our hearts.
_________________________________________________________

God's special verse/thought for me today________________
_________________________________________________________

T O D A Y ' S BLESSING LIST
Thank You Lord for: ____________________________________
_______________________________________________________
READ THE BIBLE IN ONE YEAR 2 Peter 1-3
BERAKAH
Why is Zechariah blessing God today?
Zechariah is blessing God today because he is thanking God. In Hebrew, the first meaning of the word berakah ("to bless") is "to give thanks". When we thank someone, we are blessing that person. To bless God means to give Him thanks.
Interestingly, Zechariah is thanking God today not because he can talk again but because God has always been faithful to His oath. While he was certainly grateful to have been released from his speech impediment,the release of God's People from the yoke of fear is a greater cause for thanksgiving.
The canticle today is the first words of Zechariah when the difficult period of his being a mute ends. His words reveal not only what Zechariah was not able to express during his divinely imposed silence but also his sentiments over the punishment imposed on him. Reading or singing his canticle makes us read his heart and sing his sentiments. There is no grudge in him against God. There is no complaining. There are no "why's" and "if's". There is only gratitude to God. There is only magnanimity of heart. There is only a wide viewing of the events not only in his personal life but also in the life of his nation. After his predicament, he can only see the past in the light of God's salvific action in history.
How needful we are of the same attitude that Zechariah has. We often have to learn gratefulness, magnanimity, and positive view even on the most negative events in our personal and communal lives. We can develop such an attitude only if we interpret everything in the light of God's loving and merciful movement within and without us.
Berakah, Adonai! Blessed are You, O God! Blessed are You! Fr. Bobby T.
REFLECTION QUESTION: Have I blest God today?
In all of creation, blessed are You, O God. In the history of the human race, blessed are You, O God. In the events of our nation, blessed are You, O God. In my life, blessed are You, O faithful God. Amen.
St. Emiliana, pray for us.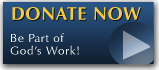 The FEAST is one of the happiest places on earth.

Click Here to find a Feast near you!
KERYGMA TV! is BACK
KERYGMA TV is on a new time slot and new channel Sundays 8 a.m. at IBC 13
Need Counseling? No Landline?
Now, you can use your mobile phone to call a friend for counseling at 09228407031. Or you may call our landlines 7266728, 7264709, 7259999 Mon-Fri 24-hrs, Sat 6am-5pm, Sun 6am-10am
BO BLOGS!
Go to Bo's Official Site and read his almost daily blog! Its not news, but thoughts and musings of Bo Sanchez. Get to know Bo in a more personal way --and find out what it means to live the life of a preacher. You get to enrich your faith as well.
DONATION
Remember to always donate your "first fruits"-not the last. Click on the "Donation" Box under the members menu - and you'll even see links to the nearest branches of the Banks where you can deposit.