READINGS for 2007-12-23
SNAPPED
It's bad enough for you to wear out the patience of men. Do you have to wear out God's patience too? – Isaiah 7:13
I bellowed at my neighbor. Anger made my body shake all over and if I could have eaten my neighbor alive, I had already done it.
My neighbors are a nuisance. They throw dead rats on our roof. They spread gossip about us – that we are witches. They say we are very proud. Many nasty things are said against us. Each one not true. I was patient with them for many years.
So, when I heard them saying things against my mother, I decided to confront one of them.
I shouted at the top of my lungs and berated her. I told her to shut up and she did.
I shouldn't have blown my top but she wore out my patience. I shouldn't have snapped.
Then, I asked myself, "What if I wear out God's patience because of my sins?"
I cringe in fear at the thought of what God can do to me. RosAnn J.
REFLECTION:
Stop sin today.
Your patience is everlasting, mine is not. Help me extend a bit more so I can be more like You.
4th Sunday of Advent
1st READING
Isaiah 7:10-14
This text is a very interesting one as it teaches us that there are many levels to understanding Scripture. The literal meaning of the text is to say that Jerusalem will be delivered from the siege before nine months is over, the time it takes a woman to conceiveand bear a child. The woman referred to is a young maiden, not a virgin. Yet the text will be applied to Mary and used as evidence to support the claims of her perpetual virginity. Here we see at work another sense of the text, namely that which the Holy Spirit intends when inspiring the writer.
10 The LORD spoke to Ahaz: 11 "Ask for a sign from the LORD, your God; let it be deep as the nether world, or high as the sky!" 12 But Ahaz answered, "I will not ask! I will not tempt the LORD!" 13 Then he said: "Listen, O house of David! Is it not enough for you to weary men, must you also weary my God? 14 Therefore the Lord himself will give you this sign the virgin shall be with child, and bear a son, and shall name him Emmanuel."
P S A L M
Psalm 24:1-2, 3-4, 5-6
R: Let the Lord enter; he is king of glory.
1 The LORD's are the earth and its fullness; the world and those who dwell in it. 2 For he founded it upon the seas and established it upon the rivers. (R) 3 Who can ascend the mountain of the LORD? Or who may stand in his holy place? 4 One whose hands are sinless, whose heart is clean, who desires not what is vain. (R) 5 He shall receive a blessing from the LORD, a reward from God his savior. 6 Such is the race that seeks for him, that seeks the face of the God of Jacob. (R)
2nd READING
Romans 1:1-7
Paul introduces himself to the people of Rome. He tells them that he wants to talk about the life of a man called Jesus Christ. This letter is the most ordered account we have of the theology of Paul and it is very rich in ideas. If we have the time, let us try to study it in more detail over an extended period in order to be able to draw forth the full wisdom that it contains. It is hard work but worth it in the long term.
1 Paul, a slave of Christ Jesus, called to be an apostle and set apart for the gospel of God, 2 which he promised previously through his prophets in the holy scriptures, 3 the gospel about his Son, descended from David according to the flesh, 4 but established as Son of God in power according to the spirit of holiness through resurrection from the dead, Jesus Christ our Lord. 5 Through him we have received the grace of apostleship, to bring about the obedience of faith, for the sake of his name, among all the Gentiles, 6 among whom are you also, who are called to belong to Jesus Christ; 7 to all the beloved of God in Rome, called to be holy. Grace to you and peace from God our Father and the Lord Jesus Christ.
G O S P E L
Matthew 1:18-24
Matthew uses an ancient text to illustrate a particular truth and to set the life of Jesus within the context of salvation history which is a history of deliverance. John's Gospel will use the Divine Name, "I am"; Matthew uses the text prophesying the deliverance of Jerusalem form the siege of an enemy army as an image of the deliverance from sin that will come through the ministry of Christ. Let us never forget the riches available to us in the Scriptures and seek to understand them better every opportunity that we can find.
18 This is how the birth of Jesus Christ came about. When his mother Mary was betrothed to Joseph, but before they lived together, she was found with child through the Holy Spirit. 19 Joseph her husband, since he was a righteous man, yet unwilling to expose her to shame, decided to divorce her quietly. 20 Such was his intention when, behold, the angel of the Lord appeared to him in a dream and said, "Joseph, son of David, do not be afraid to take Mary your wife into your home. For it is through the Holy Spirit that this child has been conceived in her. 21 She will bear a son and you are to name him Jesus, because he will save his people from their sins." 22 All this took place to fulfill what the Lord had said through the prophet: 23 "Behold, the virgin shall be with child and bear a son, and they shall name him Emmanuel, which means 'God is with us.'" 24 When Joseph awoke, he did as the angel of the Lord had commanded him and took his wife into his home.
my reflections
think: Let us never forget the riches available to us in the Scriptures and seek to understand them better every opportunity that we can find.
_________________________________________________________

God's special verse/thought for me today________________
_________________________________________________________

T O D A Y ' S BLESSING LIST
Thank You Lord for: ____________________________________
_______________________________________________________
READ THE BIBLE IN ONE YEAR 1 Peter 1-5
SABBATH PAUSE
My weekly time with God
THANK YOU LIST
Things to be grateful for from the past week
________________________________________________________________
________________________________________________________________
_________________________________________________________________
SPECIAL NEEDS
Things to ask God for in the coming week
________________________________________________________________
_________________________________________________________________
________________________________________________________________
HIDDEN TREASURE
Most important word God told me this week
________________________________________________________________
_________________________________________________________________
_________________________________________________________________
WAKE UP!
In the Old Testament (Genesis 37ff), we have a great dreamer by the name of Joseph, one of Jacob's twelve sons. He was his father's favorite because he was born in his father's old age (Genesis 37:3). He was greatly gifted because he could interpret dreams. His talent in interpreting dreams eventually saved his family from dying of hunger during a time of famine.
In the New Testament, we also have another Joseph. Twice, he is presented to us to be having a very important dream. The first is today's Gospel. The second is usually read during the Feast of the Holy Innocents, commemorating the day when countless boys, a day until two years old, were massacred by King Herod. Because of his first dream, Joseph came to know that it was truly God's Son that Mary conceived in her womb. Because of the second, Joseph came to know that it was truly God's Son that Herod sought and wanted to kill. Because of both dreams, Jesus, the Son of God, was saved from certain death. Interestingly, though in a different meaning, the Savior of humankind had first to be saved by a man.
The two Josephs were not daydreamers. They became great channels of God's saving action because they woke up from their dreams and obeyed as they were instructed by God. Had they not woken up from their sleep, their dreams (that were also God's dreams) would not have come true.
Yes, great dreams are great; they are, however, great only insofar as the dreamer wakes up and, with the guidance of God, make his dreams come true. Making dreams come true demands much though. Joseph 1 suffered violence from the hands of his own brothers. Joseph 2 had his own struggles in understanding and fulfilling his role as foster father of God's own Son. They both had to sacrifice for their dreams. They were dreams worth sacrificing for because they were also God's dreams.
Christmas is not running away from the harsh realities of our daily life and hiding in some fairytale land. It is not dreaming about a "white Christmas". It is instead about waking up to a Christmas that may not be "white" at all. It is about waking up to the harsh realities of daily living but with a resolute spirit to fulfill the dreams we share with God. Christmas is not about dreaming. It is about waking up. Fr. Bobby T.
REFLECTION QUESTION: If we do not wake up from our dreams, we die of nightmare.
Lord Jesus, You are not a dream. You are real. You are as real as I am real. When I am tempted to keep dreaming about You, wake me up and help me fulfill Your dream that I become more and more like You instead. Amen.
St. Victoria, martyr, pray for us.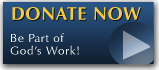 The FEAST is one of the happiest places on earth.

Click Here to find a Feast near you!
KERYGMA TV! is BACK
KERYGMA TV is on a new time slot and new channel Sundays 8 a.m. at IBC 13
Need Counseling? No Landline?
Now, you can use your mobile phone to call a friend for counseling at 09228407031. Or you may call our landlines 7266728, 7264709, 7259999 Mon-Fri 24-hrs, Sat 6am-5pm, Sun 6am-10am
BO BLOGS!
Go to Bo's Official Site and read his almost daily blog! Its not news, but thoughts and musings of Bo Sanchez. Get to know Bo in a more personal way --and find out what it means to live the life of a preacher. You get to enrich your faith as well.
DONATION
Remember to always donate your "first fruits"-not the last. Click on the "Donation" Box under the members menu - and you'll even see links to the nearest branches of the Banks where you can deposit.