READINGS for 2007-12-19
YES, I WILL OBEY
"….it fell to him by lot according to priestly usage…." – Luke 1:9
When we were having our formation as trial members for a religious order, our formator radically elaborated on obedience. "If the blackboard is green but your superior says it's white, accept it." It was obviously an exaggeration but he got the point across that even if you know you're right, you don't insist. You have to obey what your superior tells you to do.
Many priests and nuns tell me that obedience is one of the most difficult of the vows they have to live by. Their life's dictate is like drawing lots. You don't know what's next but whatever you pick, you do.
Particularly in the area of assignments.
Honestly, I think if the Catholic Church survived the 21 centuries since the time of Jesus, it is because democracy, liberation and all this stuff about "doing my own thing" was not the name of the game. Obedience is both a discipline and a virtue. It defies human nature but it purifies the soul. And if committed to God's will, it can build His Kingdom here on earth. Cristy G.
REFLECTION:
How obedient are you?
Bend me to become moreobedient, Lord.
1st READING
Judges 13:2-7.24-25
Here we read another story of a barren woman who gives birth to a child after praying to God for help in this area of her life. God constantly moves "outside of the box." That is, He will not be told what is and is not possible for Him to do. He will act according to His will whether we like it or not; whether it causes problems of belief and understanding for us or not! This is what we have to get used to happening if we are going to surrender our lives to his will!
2 There was a certain man from Zorah, of the clan of the Danites, whose name was Manoah. His wife was barren and had borne no children. 3 An angel of the LORD appeared to the woman and said to her, "Though you are barren and have had no children, yet you will conceive and bear a son. 4 Now, then, be careful to take no wine or strong drink and to eat nothing unclean. 5 As for the son you will conceive and bear, no razor shall touch his head, for this boy is to be consecrated to God from the womb. It is he who will begin the deliverance of Israel from the power of the Philistines." 6 The woman went and told her husband, "A man of God came to me; he had the appearance of an angel of God, terrible indeed. I did not ask him
where he came from, nor did he tell me his name. 7 But he said to me, 'You will be with child and will bear a son. So take neither wine nor strong drink, and eat nothing unclean. For the boy shall be consecrated to God from the womb, until the day of his death.'" 24 The woman bore a son and named him Samson. The boy grew up and the LORD blessed him; 25 the
spirit of the LORD first stirred him.
P S A L M
Psalm 71:3-4, 5-6, 16-17
R: My mouth shall be filled with your praise, and I will sing your glory!
3 Be my rock of refuge, a stronghold to give me safety, for you are my rock and my fortress. 4 O my God, rescue me from the hand of the wicked. (R) 5 For you are my hope, O Lord; my trust, O God, from my youth. 6 On you I depend from birth; from my mother's womb you are my strength. (R) 16 I will treat of the mighty works of the LORD; O God, I will tell of your singular justice. 17 O God, you have taught me from my youth, and till the present I proclaim your wondrous deeds. (R)
G O S P E L
Luke 1:5-25
Here is another promise of a child to a barren woman! We see in the response of Elizabeth how important a child is for her – it has taken away a source of humiliation, her barrenness. We see doctors making all sorts of efforts to overcome fertility problems today – some of them morally acceptable, others not so. Let us pray that humanity will work with the will of God and never against it when dealing with the precious gift of life.
5 In the days of Herod, King of Judea, there was a priest named Zechariah of the priestly division of Abijah; his wife was from the daughters of Aaron, and her name was Elizabeth. 6 Both were righteous in the eyes of God, observing all the commandments and ordinances of the Lord blamelessly. 7 But they had no child, because Elizabeth was barren and both were advanced in years. 8 Once when he was serving as priest in his division's turn before God, 9 according to the practice of the priestly service, he was chosen by lot to enter the sanctuary of the Lord to burn incense. 10 Then, when the whole assembly of the people was praying outside at the hour of the incense offering, 11 the angel of the Lord appeared to him, standing at the right of the altar of incense. 12 Zechariah was deeply disturbed upon seeing him. 13 But the angel said to him, "Do not be afraid, Zechariah, because your prayer has been heard. Your wife Elizabeth will bear you a son, and you shall name him John." 14 And you will have joy and gladness, and many will rejoice at his birth, 15 for he will be great in the sight of [the] Lord. He will drink neither wine nor strong drink. He will be filled with the holy Spirit even from his mother's womb, 16 and he will turn many of the children of Israel to the Lord their God. 17 He will go before him in the spirit and power of Elijah to turn the hearts of fathers toward children and the disobedient to the understanding of the righteous, to prepare a people fit for the Lord." 18 Then Zechariah said to the angel, "How shall I know this? For I am an old man, and my wife is advanced in years." 19 And the angel said to him in reply, "I am Gabriel, who stand before God. I was sent to speak to you and to announce to you this good news. 20 But now you will be speechless and unable to talk until the day these things take place, because you did not believe my words, which will be fulfilled at their proper time." 21 Meanwhile the people were waiting for Zechariah and were amazed that he stayed so long in the sanctuary. 22 But when he came out, he was unable to speak to them, and they realized that he had seen a vision in the sanctuary. He was gesturing to them but remained mute. 23 Then, when his days of ministry were completed, he went home. 24 After this time his wife Elizabeth conceived, and she went into seclusion for five months, saying, 25 "So has the Lord done for me at a time when he has seen fit to take away my disgrace before others."
my reflections
think:
God constantly moves "outside of the box."
_________________________________________________________

God's special verse/thought for me today________________
_________________________________________________________

T O D A Y ' S BLESSING LIST
Thank You Lord for: ____________________________________
_______________________________________________________
READ THE BIBLE IN ONE YEAR Hebrews 4-5
GETTING TO KNOW THE SAINTS
Saint Hadrian
Hadrian was a martyr during the early fourth century. He served as a Roman officer under Emperor Maximian at the imperial court of Nicomedia. When he witnessed the martyrdom of 23 Christians, Hadrian could not control himself and cried out, Let me be counted as one of these, for I too am a Christian. As a result, he was immediately put in prison and tortured to death. His wife Natalia, who disguised herself as a boy, remained faithful by his side. Finally, when her husband was sentenced to die on March 4, 304, Natalia stood witness. Hadrian s body parts were axed and his remains were thrown into fire. A rainstorm came and extinguished the fire, thus, allowing Christians to give him a decent burial.
http://www.saintpatrickdc.org/ss/0908.htm#lawr
Saint Peter Claver
Peter Claver (c.1580) was a Spanish priest under the Society of Jesus. He had a strong desire to serve as a
missionary in South America. When finally given the chance to set foot on his mission, the young priest was surprised to see shiploads of African slaves brought at the seaport of Cartagena. He decided to stay at the port and attend to the sick and suffering in the crowd. He would give them food and medicine, and baptize the babies and the dying. For 40 years, he remained steadfast in his duty. Father Claver was always patient and trusted God. Despite the discouragements from slave owners and criticisms from many, he never failed to visit his converts even after they left Cartagena.
In 1650, the priest grew ill. He only stayed in his room and could not hear Mass. Almost everyone forgot about the priest. And when he died on September 8, 1654, it was only then that the people realized they lost a saint. The people gave him the title, the Apostle of the Slaves .
Saint Peter Claver was proclaimed a saint by Pope Leo XIII in 1888.
SILENT BUT NOT SILENCED
The Gospel yesterday told us that Joseph was a silent servant of God. Today, the Gospel tells us that Zachariah was a silenced servant of God. The first was a choice while the second was a punishment. Joseph said nothing so that God could say everything. Zachariah doubted what God said through an angel; thus, he could not say anything.
It is not enough to be silent therefore. As servants of God, our silence must never be due to doubt. We should be silent not because we are in doubt but because we believe. The deepest expression of authentic faith in God is profound silence which is the prelude to the act of obedience. One who truly trusts need not always talk. But one who has doubts may not have his lips moving but his heart is certainly not silent.
Advent, as a season of preparing for the coming of the Lord, can be a wonderful time for God to change our silence from doubt to faith. Remembering the Christmas story and the real reason why the Son of God became man, amazement, appreciation, gratitude, and dedication to the unfathomable love of God for us are renewed in our hearts. Christmas is not magical. Christmas, rather, is miraculous. It is grace, not a divine trick. When grace of God touches us, our doubt turns into faith. When miracles happen to us, we are speechless not because we are mute but because we are witnesses to what words cannot express.
Let us allow God to touch us. Let us open our eyes to see the countless miracles that happen to us and for us each and every day. Believe; do not doubt. Be silent, or we cannot hear the newborn baby cry. Fr. Bobby T.
REFLECTION QUESTION: Is genuine faith the real reason for my silence or am I silent because I doubt?
Increase our faith, O God, to see You always at work in all of creation that includes our lives. Help us in our unbelief and do not take against us our difficulty to incredulity. Turn our doubt into faith. Let our silence express what words cannot capture in Your wonderful plan for us. Amen.
St. Fausta, pray for us.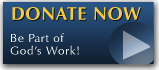 The FEAST is one of the happiest places on earth.

Click Here to find a Feast near you!
KERYGMA TV! is BACK
KERYGMA TV is on a new time slot and new channel Sundays 8 a.m. at IBC 13
Need Counseling? No Landline?
Now, you can use your mobile phone to call a friend for counseling at 09228407031. Or you may call our landlines 7266728, 7264709, 7259999 Mon-Fri 24-hrs, Sat 6am-5pm, Sun 6am-10am
BO BLOGS!
Go to Bo's Official Site and read his almost daily blog! Its not news, but thoughts and musings of Bo Sanchez. Get to know Bo in a more personal way --and find out what it means to live the life of a preacher. You get to enrich your faith as well.
DONATION
Remember to always donate your "first fruits"-not the last. Click on the "Donation" Box under the members menu - and you'll even see links to the nearest branches of the Banks where you can deposit.