READINGS for 2007-12-18
PURE SILVER
I will raise up a righteous shoot to David; as king he shall reign and govern wisely, he shall... – Jeremiah 23:5
December 11, 2005 was a red-letter day for the Silverlight Committee, who was put incharge of the year-long celebration of the Silver Anniversary of the Light of Jesus Community. In order to give special significance and importance to this 25-year old group, instead of holding a grand party, a bigger celebraton was in order. A partnership was formed between Gawad Kalinga and the community to build 250 houses for the homeless in Montalban.
Like any momentous occasion, there was joy, laughter and fun.
And there were also tears. Tears of happiness from the recipients of the new homes... tears of fulfillment from those who volunteered to build... tears of empathy for those who now had more to live for.
And of course there was chaos, miscommunication and other irritants.
Yes, it was a silver anniversary that had dross which the Lord worked overtime to draw and clean out. The spotlight belonged to Him alone, the only One who is Pure Silver. Chelle C.
REFLECTION:
What weaknesses do you have that remind you that you are not the savior of the world?
Thank You, Lord, for irritants and chaos... for they remind us that You alone are pure silver.
1st READING
Jeremiah 23:5-8
The so-called Messianic prophecies are applied to Jesus and we see how the idea of the Messiah was developed in the psyche of the Jewish people. This can help us to understand better why so many Jews rejected Jesus as the Messiah as they had a somewhat political understanding of what the Messiah would do for them. Let us pray that we do not make a similar mistake. Let us pray for the wisdom and humility to accept the truth concerning who Jesus is and what He has done for us.
5 Behold, the days are coming, says the LORD, when I will raise up a righteous shoot to David; as king he shall reign and govern wisely, he shall do what is just and right in the land. 6 In his days Judah shall be saved, Israel shall dwell in security. This is the name they give him "The LORD our justice." 7 Therefore, the days will come, says the LORD, when they shall no longer say, "As the LORD lives, who brought the Israelites out of the land of Egypt"; 8 but rather, "As the LORD lives, who brought the descendants of the house of Israel up from the land of the north" — and from all the lands to which I banished them; they shall again live on their own land.
P S A L M
Psalm 72:1-2, 12-13, 18-19
R: Justice shall flourish in his time, and fullness of peace for ever.
1 O God, with your judgment endow the king, and with your justice, the king's son; 2 he shall govern your people with justice and your afflicted ones with judgment. (R) 12 For he shall rescue the poor man when he cries out, and the afflicted when he has no one to help him. 13 He shall have pity for the lowly and the poor; the lives of the poor he shall save. (R) 18 Blessed be the LORD, the God of Israel, who alone does wondrous deeds. 19 And blessed forever be his glorious name; may the whole earth be filled with his glory. (R)
G O S P E L
Matthew 1:18-25
Jesus' origins are far from being perfect in the sense of a purely human understanding. For example, He is born out of wedlock and nobody knows who His father is! I wonder how this affected his childhood. I think that it is important that we understand that God works in mysterious ways and there are times that we will not understand what He is doing with us. At the same time we must avoid standing in judgment of others no matter what they may have done. Let us leave the judging to God.
18 This is how the birth of Jesus Christ came about. When his mother Mary was betrothed to Joseph, but before they lived together, she was found with child through the holy Spirit. 19 Joseph her husband, since he was a righteous man, yet unwilling to expose her to shame, decided to divorce her quietly. 20 Such was his intention when, behold, the angel of the Lord appeared to him in a dream and said, "Joseph, son of David, do not be afraid to take Mary your wife into your home. For it is through the holy Spirit that this child has been conceived in her. 21 She will bear a son and you are to name him Jesus, because he will save his people from their sins." 22 All this took place to fulfill what the Lord had said through the prophet: 23 "Behold, the virgin shall be with child and bear a son, and they shall name him Emmanuel," which means 'God is with us.'" 24 When Joseph awoke, he did as the angel of the Lord had commanded him and took his wife into his home. 25 He had no relations with her until she bore a son, and he named him Jesus.
my reflections
think: We must avoid standing in judgment of others no matter what they may have done.
_________________________________________________________

God's special verse/thought for me today________________
_________________________________________________________

T O D A Y ' S BLESSING LIST
Thank You Lord for: ____________________________________
_______________________________________________________
READ THE BIBLE IN ONE YEAR Hebrews 1-3
GIVE GOD A BREAK!
Joseph, the foster father of Jesus, seemed to be more silent than his wife, Mary. Unlike Mary, who said something here and there in the Gospels, Joseph said totally nothing. And yet, he said everything.
Joseph said everything because he said nothing. He became the foster father of Jesus, the Eternal Word of God. With such a Son, would anyone need to say anything more?
Because Joseph said nothing, God was able to say everything through Jesus the Incarnate Divine Word. Joseph was not only a silent worker at his carpentry shop; he was a silent servant of God.
Silence is very important in serving God. When we never enter into deep silence, we cannot know the will of God. If we keep on talking, how can we hear God who may be speaking to us? We may hear God even as we talk, but can we listen to Him? When we are never silent and claim that we speak in behalf of God, we will soon find our selves questioning whether it was really in behalf of God or our selves that we speak.
Joseph was silent not because he was a mute. Otherwise, the Gospelswould have told us that. Silence was Joseph's personal choice. That choice kept Mary safe from being stoned to death. That choice saved the Holy Child. The value of that choice was immeasurable in our redemption, for without Jesus would have died even before He was born for us.
Many times in our life as servants of God and disciples of Jesus, we need to decide to be silent. Let us give God a break: be silent and let Him speak. Fr. Bobby T.
REFLECTION QUESTION: Give God a break!
Teach me, dear Jesus, when to speak and when to be silent. Give me the right things to say when I should speak and the correct disposition when I must be silent. When I speak, be my Word. When I am silent, speak, my Lord. Amen.
St. Peter Truat, martyr, pray for us.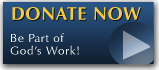 The FEAST is one of the happiest places on earth.

Click Here to find a Feast near you!
KERYGMA TV! is BACK
KERYGMA TV is on a new time slot and new channel Sundays 8 a.m. at IBC 13
Need Counseling? No Landline?
Now, you can use your mobile phone to call a friend for counseling at 09228407031. Or you may call our landlines 7266728, 7264709, 7259999 Mon-Fri 24-hrs, Sat 6am-5pm, Sun 6am-10am
BO BLOGS!
Go to Bo's Official Site and read his almost daily blog! Its not news, but thoughts and musings of Bo Sanchez. Get to know Bo in a more personal way --and find out what it means to live the life of a preacher. You get to enrich your faith as well.
DONATION
Remember to always donate your "first fruits"-not the last. Click on the "Donation" Box under the members menu - and you'll even see links to the nearest branches of the Banks where you can deposit.