READINGS for 2007-12-11
LEVEL GROUND
Every valley shall be filled in, every mountain and hill shall be made low… – Isaiah 40:4
I have always liked the image this verse evokes.
No more mountains, just a long unending plain.
Everyone on earth is on a level playing field.
There are no people looking down on others.
There are none looking up at others.
The rich and the poor are eye to eye.
The weak and the mighty are on the same level.
And you and I can make this happen.
You and I can be the voice crying out in the desert: Make way for the Lord! He has come to make everything right again. There will be no more poor. There will be enough for everyone. There will be sharing once again. There shall be no more greed. Food will abound. No more starvation. No more war.
But before this happens, we must all be ready for it to happen. We must get down from the mountaintop of pride. We must regard the poor as our equals. We have to start now. And with our witness, influence others to do the same. Victoria L.
REFLECTION:
We can hasten the coming of the Kingdom by our actions. Are we making the effort?
Hasten, Lord, the coming of Your kingdom.
1st READING
Isaiah 40:1-11
Isaiah is crying out to the people to prepare themselves for deliverance from their exile! This is a time of great hope when the mercy of the Lord is once again going to be shown to us. They should be rejoicing with all their hearts when the deliverance comes and shouting their praises from the heights. The shame of exile and captivity is about to come to an end!
1 Comfort, give comfort to my people, says your God. 2 Speak tenderly to Jerusalem, and proclaim to her that her service is at an end, her guilt is expiated; indeed, she has received from the hand of the LORD double for all her sins. 3 A voice cries out in the desert: Prepare the way of the LORD! Make straight in the wasteland a highway for our God! 4 Every valley shall be filled in, every mountain and hill shall be made low; the rugged land shall be made a plain, the rough country, a broad valley. 5 Then the glory of the LORD shall be revealed, and all mankind shall see it together; for the mouth of the LORD has spoken. 6 A voice says, "Cry out!" I answer, "What shall I cry out?" "All mankind is grass, and all their glory like the flower of the field. 7 The grass withers, the flower wilts, when the breath of the LORD blows upon it. [So then, the people is the grass.] 8 Though the grass withers and the flower wilts, the word of our God stands forever." 9 Go up onto a high mountain, Zion, herald of glad tidings; cry out at the top of your voice, Jerusalem, herald of good news! Fear not to cry out and say to the cities of Judah: Here is your God! 10 Here comes with power the Lord GOD, who rules by his strong arm; here is his reward with him, his recompense before him. 11 Like a shepherd he feeds his flock; in his arms he gathers the lambs, carrying them in his bosom, and leading the ewes with care.
P S A L M
Psalm 96:1-2, 3, 10, 11-12, 13
R: The Lord our God comes with power.
1 Sing to the LORD a new song; sing to the LORD, all you lands. 2 Sing to the LORD; bless his name; announce his salvation, day after day. (R) 3 Tell his glory among the nations; among all peoples, his wondrous deeds. 10 say among the nations the LORD is king. He has made the world firm, not to be moved; he governs the peoples with equity. (R) 11 Let the heavens be glad and the earth rejoice; let the sea and what fills it resound; 12 let the plains be joyful and all that is in them! Then let all the trees of the forest rejoice. (R) They shall exult 13 before the LORD, for he comes; for he comes to rule the earth. He shall rule the world with justice and the peoples with his constancy. (R)
G O S P E L
Matthew 18:12-14
The Father is interested in each and every one of us. Expediency is not a consideration for Him. He desires that every person He has given life to will be saved! It is this great love that gives us the hope and reason to persevere through temptation and sin. It is because the mercy and forgiveness of God has been revealed to us by Christ that we have hope that we can be reconciled to God. Actually, it is more than hope; it is the knowledge that Jesus has reconciled us to the Father.
[11] 11 12 What is your opinion? If a man has a hundred sheep and one of them goes astray, will he not leave the ninety-nine in the hills and go in search of the stray? 13 And if he finds it, amen, I say to you, he rejoices more over it than over the ninety-nine that did not stray. 14 In just the same way, it is not the will of your heavenly Father that one of these little ones be lost.
my reflections
think: The Father is interested in each and every one of us.
_________________________________________________________

God's special verse/thought for me today________________
_________________________________________________________

T O D A Y ' S BLESSING LIST
Thank You Lord for: ____________________________________
_______________________________________________________
READ THE BIBLE IN ONE YEAR Philippians 1-4
MARRIAGE IS A TEMPORARY COMPANIONSHIP!
My friend has a great companion: a basset hound. For all its big head and equally big floppy ears, and for all its imposing looks, the basset hound is a "cry dog." It is uncomfortable being left alone. It could cry through the night when kept alone in its cage. Soon, my friend had to buy another dog – a mongrel – to be kept with the basset hound in its cage. The cage may be small for both of them, but the basset hound loves it. He now has a companion… whenever my friend is not around.
One basic thing that God realized when He created man is also this: it is not good for man to be alone (cf. Gen. 2:18). So, God made for man companions, such as various animals in the garden. However, it was when God made woman that man had a suitable partner. In fact, the Bible says, man exclaimed when he finally saw the first woman: "This one, at last, is bone of my bones and flesh of my flesh…" And it came to pass that man clings to his wife, and the two become one.
In our Gospel, we are made to realize however that God is a greater hound of heaven ! When He possesses us… and we allow Him to possess us… all other human friendships and relationships then turn to nothing. Jesus proclaims Him as "the God of the living" and in Him all find life and meaning. Therefore, in heaven, all human marriages cease, since God and His love will fill us up totally and eternally. Fr. Domie, SSP
REFLECTION QUESTION: SOMETHING TO DO — It is said that a great source of strength and inspiration for St. Francis was his prolonged prayer before Jesus. He would spend the night saying and praying nothing but this phrase: "MY LORD AND MY GOD." Try praying and meditating only this phrase in your prayer time today. Experience Jesus filling you up totally… despite whatever preoccupations you have.
Lord, may you be my constant companion as I journey through life. Amen.
St. Menuas, martyr, pray for us.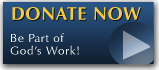 The FEAST is one of the happiest places on earth.

Click Here to find a Feast near you!
KERYGMA TV! is BACK
KERYGMA TV is on a new time slot and new channel Sundays 8 a.m. at IBC 13
Need Counseling? No Landline?
Now, you can use your mobile phone to call a friend for counseling at 09228407031. Or you may call our landlines 7266728, 7264709, 7259999 Mon-Fri 24-hrs, Sat 6am-5pm, Sun 6am-10am
BO BLOGS!
Go to Bo's Official Site and read his almost daily blog! Its not news, but thoughts and musings of Bo Sanchez. Get to know Bo in a more personal way --and find out what it means to live the life of a preacher. You get to enrich your faith as well.
DONATION
Remember to always donate your "first fruits"-not the last. Click on the "Donation" Box under the members menu - and you'll even see links to the nearest branches of the Banks where you can deposit.