READINGS for 2007-12-04
THE DEAF HEAR HIM TOO
"…to hear what you hear but did not hear it." – Luke 10:24
I taught Theology for a year and a half to deaf students. No, I am not deaf. I just studied Filipino sign language, not knowing that after a few months of study, I would be using it to teach them about God.
The funny thing was that my teacher in sign language eventually became my student in Theology.
It was one of the happiest, scariest and most fulfilling times of my teaching career.
Happy, because I got to know the world of the hearing impaired. I discovered that they love to talk (or sign for that matter). In class they often made weird sounds just to catch my attention.
Scary, for I am really not sure if they understood what I taught them (until now I'm still unsure). Fulfilling, every time I saw their faces glow and some even had tears in their eyes, when I told them the truth about God's love.
"God meets you where you are!" I signed to them, "When you meet God face to face, He will converse with you using your own sign language." That brought smiles to their faces.
I loved my deaf students.
And in the midst of our classes, God spoke.
I heard Him.
My deaf students did too. Arun G.
REFLECTION:
Have you heard Jesus speak lately? Listen.
In times when I do not understand You Lord, speak using my language.
1st READING
Isaiah 11:1-10
Isaiah's almost beatific vision is one that inspires us to have hope that peace and unity will eventually reign in the hearts of all. At present such a reality seems to be in the far distance as we hear of war and terrorist attacks on a daily basis. As Christians we cannot allow despair to enter our hearts. This would be to sin against the hope that God places in our hearts. Let us pray for the grace to be beacons of hope in a world all too often resigning itself to despair.
1 On that day, a shoot shall sprout from the stump of Jesse, and from his roots a bud shall blossom. 2 The spirit of the LORD shall rest upon him a spirit of wisdom and of understanding, a spirit of counsel and of strength, a spirit of knowledge and of fear of the LORD, 3 and his delight shall be the fear of the LORD. Not by appearance shall he judge, nor by hearsay shall he decide, 4 but he shall judge the poor with justice, and decide aright for the land's afflicted. He shall strike the ruthless with the rod of his mouth, and with the breath of his lips he shall slay the wicked. 5 Justice shall be the band around his waist, and faithfulness a belt upon his hips. 6 Then the wolf shall be a guest of the lamb, and the leopard shall lie down with the kid; the calf and the young lion shall browse together, with a little child to guide them. 7 The cow and the bear shall be neighbors, together their young shall rest; the lion shall eat hay like the ox. 8 The baby shall play by the cobra's den, and the child lay his hand on the adder's lair. 9 There shall be no harm or ruin on all my holy mountain; for the earth shall be filled with knowledge of the LORD, as water covers the sea. 10 On that day, the root of Jesse, set up as a signal for the nations, the Gentiles shall seek out, for his dwelling shall be glorious.
P S A L M
Psalm 72:1-2, 7-8, 12-13, 17
R: Justice shall flourish in his time, and fullness of peace for ever.
1 O God, with your judgment endow the king, and with your justice, the king's son; 2 he shall govern your people with justice and your afflicted ones with judgment. (R) 7 Justice shall flower in his days, and profound peace, till the moon be no more. 8 May he rule from sea to sea, and from the river to the ends of the earth. (R) 12 He shall rescue the poor man when he cries out, and the afflicted when he has no one to help him. 13 He shall have pity for the lowly and the poor; the lives of the poor he shall save. (R) 17 May his name be blessed forever; as long as the sun his name shall remain. In him shall all the tribes of the earth be blessed; all the nations shall proclaim his happiness. (R)
G O S P E L
Luke 10:21-24
There is an element of faith that calls us to never let go of that simple belief and trust in God that you can so often find in the hearts of small children for their parents. It is this sort of trust that God wants us to have in Him – a trust that will believe even if everything seems to be pointing in the other direction; a trust that remains unbroken even in the midst of seemingly insurmountable difficulties.
21 At that very moment he rejoiced in the Holy Spirit and said, "I give you praise, Father, Lord of heaven and earth, for although you have hidden these things from the wise and the learned you have revealed them to the childlike. Yes, Father, such has been your gracious will. 22 All things have been handed over to me by my Father. No one knows who the Son is except the Father, and who the Father is except the Son and anyone to whom the Son wishes to reveal him." 23 Turning to the disciples in private he said, "Blessed are the eyes that see what you see. 24 For I say to you, many prophets and kings desired to see what you see, but did not see it, and to hear what you hear, but did not hear it."
my reflections
think: Let us pray for the grace to be beacons of hope in a world all too often resigning itself to despair.
_________________________________________________________

God's special verse/thought for me today________________
_________________________________________________________

T O D A Y ' S BLESSING LIST
Thank You Lord for: ____________________________________
_______________________________________________________
READ THE BIBLE IN ONE YEAR 1 Corinthians 12-14
GOOD FOR NOTHING?
Just before the Blessed Mother was about to give birth, God the Father sent an angel to earth to search for the right animals that could assist the Holy Family in Bethlehem. The first place that the angel went to was the forest where he met a lion and a fox. "I need animals to help the Holy Family, for the Lord Jesus is to be born," the angel told the beasts. "What can you two do?" he asked.
"I will guard the Holy Family so no one can harm them. With my claws and fangs, I will shred to pieces anyone who goes any inch nearer them," said the lion. "Oh my," said the horrified angel, "you are too powerful and violent." The fox stepped forward and said, "I will see to it that the Holy Family will not starve," said the fox.
"Hmm... sounds very practical. And how do you plan to do that?" inquired the angel.
"I will sneak into the neighbors' barns every night and steal their chickens for the Holy Family so that Mary, Joseph, and the Baby can eat well everyday." "Oh, no," the angel said sadly, "you can't feed the Holy Family with something stolen from others. You are rather sly. I'm sorry, you do not qualify." The angel's next stop was a barn where he met a peacock, a donkey, and an ox. The peacock said, "Did you say, the Baby is to be born in a stable? Very well then, I will spread my beautiful tail and make the stable look more enchanting than Solomon's palace or the Temple in Jerusalem."
"You're quite vain, Mr. Peacock. Sorry, but you're not the one I need." said the angel.
Too shy to volunteer themselves, the donkey and the ox were asked by the angel to step forward. "Is there anything you can offer?"
"Nothing," chorused the two. "I spend my days carrying loads on my back and there seems to be nothing that I learn from doing so except some patience and humility," said the donkey. "I do almost the same thing everyday that my friend here, Mr. Donkey, does, but he forgot to mention that we also always swing our tails to keep flies away," the ox added.
"Aha, that's perfect! Please hurry and go to Bethlehem. You are badly needed there," said the angel to the donkey and the ox.
Now, we know why there is no lion, no fox, and no peacock in the nativity scene. Fr. Bobby T.
REFLECTION QUESTION: What have I to offer Jesus?
Lord Jesus, enlighten my mind to discern well what I can offer You each day. May I never give You anything less than what You deserve. Give me patience and humility as I offer You my gift. Amen.
St. Meletius, bishop, pray for us.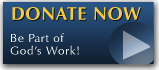 The FEAST is one of the happiest places on earth.

Click Here to find a Feast near you!
KERYGMA TV! is BACK
KERYGMA TV is on a new time slot and new channel Sundays 8 a.m. at IBC 13
Need Counseling? No Landline?
Now, you can use your mobile phone to call a friend for counseling at 09228407031. Or you may call our landlines 7266728, 7264709, 7259999 Mon-Fri 24-hrs, Sat 6am-5pm, Sun 6am-10am
BO BLOGS!
Go to Bo's Official Site and read his almost daily blog! Its not news, but thoughts and musings of Bo Sanchez. Get to know Bo in a more personal way --and find out what it means to live the life of a preacher. You get to enrich your faith as well.
DONATION
Remember to always donate your "first fruits"-not the last. Click on the "Donation" Box under the members menu - and you'll even see links to the nearest branches of the Banks where you can deposit.