READINGS for 2007-12-03
EASIER THAN RAISING THE DEAD!
"...in no one in Israel have I found such faith." – Matthew 8:10
At a Christian conference abroad, I met an Australian pastor and his wife. Over a meal we shared, the pastor told our group about a "resurrection school" he was acquainted with.
There, Christian workers were trained to exercise their faith by praying over dead people and bringing them back to life! Even to seasoned servants of the Lord like the ones in our group, this pastor's story was astonishing. What a bold display of faith!
Many times, we're called to witness in far less audacious ways. Sometimes it's just to say Grace at a restaurant in front of our friends. Or refusing to bribe a policeman to forego getting a ticket. Or doing our work excellently for the glory of God. Or sharing with a skeptic about what the Lord has done for you. Or standing up to a superior coercing you to use under-the-table tactics to close a deal.
And still, as simple as these are, we often fail to witness for the Lord.
So the next time you get a chance to display your faith, grab it. For sure it'll be easier than raising the dead. Rissa S.
REFLECTION:
When Jesus looks into my life, will He find faith?
Lord, make me a bold witness of my faith. Amen.
1st READING
Isaiah 4:2-6
It was the cloud of God's glory by day and fire by night that led the Israelites in their sojourn in the desert. Now the Lord's glory is said to be their protection from the heat of the sun and their refuge and shelter from the storm. All of this is about the promise of God's presence with us if we want to acknowledge it! God is never far from us. Our experience of distance is solely the result of our choices not to call upon Him.
2 On that day, the branch of the LORD will be luster and glory, and the fruit of the earth will be honor and splendor for the survivors of Israel. 3 He who remains in Zion and he that is left in Jerusalem will be called holy every one marked down for life in Jerusalem. 4 When the Lord washes away the filth of the daughters of Zion, and purges Jerusalem's blood from her midst with a blast of searing judgment, 5 then will the LORD create, over the whole site of Mount Zion and over her place of assembly, a smoking cloud by day and a light of flaming fire by night. 6 For over all, his glory will be shelter and protection shade from the parching heat of day, refuge and cover from storm and rain.
P S A L M
Psalm 122:1-2, 3-4, 4-5, 6-7, 8-9
R: Let us go rejoicing to the house of the Lord.
1 I rejoiced because they said to me, "We will go up to the house of the LORD." 2 And now we have set foot within your gates, O Jerusalem. (R) 3 Jerusalem, built as a city with compact unity. 4 To it the tribes go up, the tribes of the LORD. (R) According to the decree for Israel, to give thanks to the name of the LORD. 5 In it are set up judgment seats, seats for the house of David. (R) 6 Pray for the peace of Jerusalem! May those who love you prosper! 7 May peace be within your walls, prosperity in your buildings. (R) 8 Because of my relatives and friends I will say, "Peace be within you!" 9 Because of the house of the LORD, our God, I will pray for your good. (R)
G O S P E L
Matthew 8:5-11
Never a truer word has been spoken than "I am not worthy to have you (Jesus) under my roof." This is the truth for us all. Yet, Jesus chooses to come and dwell in our midst, and not just with us, but within each one of our lives. This is God demonstrating the depth of His level of commitment to us. What is our level of commitment to Him? How can we improve our level of commitment to our faith?
5 When he entered Capernaum, a centurion approached him and appealed to him 6 saying, "Lord, my servant is lying at home paralyzed, suffering dreadfully." 7 He said to him, "I will come and cure him." 8 The centurion said in reply, "Lord, I am not worthy to have you enter under my roof; only say the word and my servant will be healed. 9 For I too am a person subject to authority, with soldiers subject to me. And I say to one, 'Go,' and he goes; and to another, 'Come here,' and he comes; and to my slave, 'Do this,' and he does it." 10 When Jesus heard this, he was amazed and said to those following him, "Amen, I say to you, in no one in Israel have I found such faith. 11 I say to you, many will come from the east and the west, and will recline with Abraham, Isaac, and Jacob at the banquet in the kingdom of heaven."
my reflections
think: How can we improve our level of commitment to our faith?
_________________________________________________________

God's special verse/thought for me today________________
_________________________________________________________

T O D A Y ' S BLESSING LIST
Thank You Lord for: ____________________________________
_______________________________________________________
READ THE BIBLE IN ONE YEAR 1 Corinthians 9-11
WHAT THEY HAVE FOUND IN PADOVA
As the train continued its course to Padova, the conversation among us newfound friends and co-travelers became more spiritually-personal. Everybody shared his and her religious experience. It was a testimonial of faith. The man seated along the aisle said, "I was deeply and completely involved with my works. Because of my works, I traveled a lot. In fact, only today will I be home in Rovigo after almost ten days on the road for some business transactions. Thus, I have no time for spiritual matters. I am too busy to pray. I miss Sunday obligations. When I listened to your sharings, this opened my eyes to what I have been neglecting and to what I have been losing. I failed in my Christian calling. I have wasted all those grace moments to be with God."
Yet, he reflected, that it was not the end. He added, "From now on, I will set aside my time, offer my treasure to Him and devote my talents for Him. I will pray to Saint Anthony to teach me and transform me to be prayerful, to be faithful and dedicated followers of Jesus."
N earing Padova, they asked me to pray for them. And I happily assured them of offering Holy Mass for their personal intentions. By 3:57, the train reached Padova. The old woman and I went down. I was met by the elders of El Shaiddai. They were Sisters Melda Arida and Tessie Salome. Together with them was Brother Buds Avarion. We headed to the Parrochia di Santa Croce, in Corso Vittorio Emmanule 72.
While I was dressing for the Holy Mass, I was thinking of the personal intentions and needs of those people whom I had just met, another experience in the road of life. That Holy Mass was for them. Msgr. Ruperto Santos, STL.
REFLECTION QUESTION: How can you uplift the faith of another?
Guide and guard us so that we may not lose our calling to holiness, our duty to serve and to save, our mission to do good and promote good, our sense of sharing, our spirit of working together and working for one another.
St. Lucius, ruler of Britain, pray for us.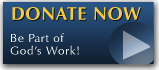 The FEAST is one of the happiest places on earth.

Click Here to find a Feast near you!
KERYGMA TV! is BACK
KERYGMA TV is on a new time slot and new channel Sundays 8 a.m. at IBC 13
Need Counseling? No Landline?
Now, you can use your mobile phone to call a friend for counseling at 09228407031. Or you may call our landlines 7266728, 7264709, 7259999 Mon-Fri 24-hrs, Sat 6am-5pm, Sun 6am-10am
BO BLOGS!
Go to Bo's Official Site and read his almost daily blog! Its not news, but thoughts and musings of Bo Sanchez. Get to know Bo in a more personal way --and find out what it means to live the life of a preacher. You get to enrich your faith as well.
DONATION
Remember to always donate your "first fruits"-not the last. Click on the "Donation" Box under the members menu - and you'll even see links to the nearest branches of the Banks where you can deposit.