READINGS for 2007-12-02
NO ROOM
…make no provision for the desires of the flesh…– Romans 13:14
It was 38 degrees outside and I had to be at the PICC Forum for the setup. I'd been in the heat with no airconditioning, no electric fan, and no running breeze blowing. My migraine – due to sleeplessness for the last three weeks and extreme stress – had tripled in pain. All I could think of was a huge fruit shake.
My entire body craved for it.
In fact, I couldn't think straight because I just had to have it.
Because of this, I couldn't function. I couldn't even move. And then suddenly, I snapped out of it.
I didn't need it. A few steps away was a cooler with ice. And right beside it was the jug of mineral water. I decided to step away from the fantasy of having a fruit shake and into the reality of completing a job.
Wanting a fruit shake on a hot day is hardly a "desire of the flesh." But the focus I gave to that fruit shake is comparable to the amount of time we do give to desires of the flesh.
Make no provision. Snap out of it. Instead, make room for prayer. Just do it. Victoria L.
REFLECTION:
How much time do you spend thinking about the forbidden?
I am helpless when I do not allow Your Spirit to lift me high. Take charge, Lord.
1st READING
Isaiah 2:1-5
Relationship with God ought to be inherently attractive because of the benefits that it brings to us. God gains nothing out of the relationship as He is already perfect but for us, well, that is a totally different story. The Lord gathers us to himself in order to give us the greatest gift possible, that of eternal life. He knows what we need and He is willing to give it to us. Will we humble ourselves and accept the gift from Him or will we stand alone and watch the crowds travel to Him but refuse to go ourselves? 1 This is what Isaiah, son of Amoz, saw concerning Judah and Jerusalem. 2 In days to come, the mountain of the LORD's house shall be established as the highest mountain and raised above the hills. All nations shall stream toward it; 3 many peoples shall come and say "Come, let us climb the LORD's mountain, to the house of the God of Jacob, that he may instruct us in his ways, and we may walk in his paths." For from Zion shall go forth instruction, and the word of the LORD from Jerusalem. 4 He shall judge between the nations, and impose terms on many peoples. They shall beat their swords into plowshares and their spears into pruning hooks; one nation shall not raise the sword against another, nor shall they train for war again. 5 O house of Jacob, come, let us walk in the light of the LORD!
P S A L M
Psalm 122:1-2, 3-4, 4-5, 6-7, 8-9
R: Let us go rejoicing to the house of the Lord.
1 I rejoiced because they said to me, "We will go up to the house of the LORD." 2 And now we have set foot within your gates, O Jerusalem. (R) 3 Jerusalem, built as a city with compact unity. 4 To it the tribes go up, the tribes of the LORD. (R) According to the decree for Israel, to give thanks to the name of the LORD. 5 In it are set up judgment seats, seats for the house of David. (R) 6 Pray for the peace of Jerusalem! May those who love you prosper! 7 May peace be within your walls, prosperity in your buildings. (R) 8 Because of my relatives and friends I will say, "Peace be within you!" 9 Because of the house of the LORD, our God, I will pray for your good. (R)
2nd READING
Romans 13:11-14
Holiness is a state of life. It is something real that will require decisions and sacrifices on our part. Paul reminds us that we must choose to be holy or not in our daily decisions. It is each choice that we make and combined with the grace of God that brings about holiness. Holiness cannot be bought. It has to be lived.
11 And do this because you know the time; it is the hour now for you to awake from sleep. For our salvation is nearer now than when we first believed; 12 the night is advanced, the day is at hand. Let us then throw off the works of darkness [and] put on the armor of light; 13 let us conduct ourselves properly as in the day, not in orgies and drunkenness, not in promiscuity and licentiousness, not in rivalry and jealousy. 14 But put on the Lord Jesus Christ, and make no provision for the desires of the flesh.
G O S P E L
Matthew 24:37-44
It is time to make a decision and then to repeat the process again and again in the days, weeks and years to come! This is what it means to be a disciple and follow Jesus – to choose to be with Him at every opportunity, in His work and in His Kingdom. Jesus assures us that a Day of Judgment is coming and that none of us will be able to avoid it. We have been given notice to prepare. This is exactly what the wise person will be doing now.
37 As it was in the days of Noah, so it will be at the coming of the Son of Man. 38 In those days before the flood, they were eating and drinking, marrying and giving in marriage, up to the day that Noah entered the ark. 39 They did not know until the flood came and carried them all away. So will it be also at the coming of the Son of Man. 40 Two men will be out in the field; one will be taken, and one will be left. 41 Two women will be grinding at the mill; one will be taken, and one will be left. 42 Therefore, stay awake! For you do not know on which day your Lord will come. 43 Be sure of this: if the master of the house had known the hour of night when the thief was coming, he would have stayed awake and not let his house be broken into. 44 So too, you also must be prepared, for at an hour you do not expect, the Son of Man will come.
my reflections
think: Holiness cannot be bought. It has to be lived.
_________________________________________________________

God's special verse/thought for me today________________
_________________________________________________________

T O D A Y ' S BLESSING LIST
Thank You Lord for: ____________________________________
_______________________________________________________
READ THE BIBLE IN ONE YEAR 1 Corinthians 5-8
SABBATH PAUSE
My weekly time with God
THANK YOU LIST
Things to be grateful for from the past week
________________________________________________________________
________________________________________________________________
_________________________________________________________________
SPECIAL NEEDS
Things to ask God for in the coming week
________________________________________________________________
_________________________________________________________________
________________________________________________________________
HIDDEN TREASURE
Most important word God told me this week
________________________________________________________________
_________________________________________________________________
_________________________________________________________________
WAKE UP, SLEEPY HEAD!
There are people who fall asleep rather quickly. In Tagalog, we say, "Madikit lang ang likod, tulog agad!" Most people normally sleep by lying down, but there are some people who have no problem sleeping in any possible position and in any possible venue: sitting inside the church, riding in a public transportation, reclining in a bathtub, and even standing up in a queue.
While some people fall asleep rather quickly, there are also those who sleep like a log. Again, in Tagalog, we say, "Parang mantika kung matulog." It is difficult to wake up this kind of people. They will never sense even when the room is already on fire. They will not hear the burglar alarm. Alarm clocks are hopeless.
Still there are people who are rather light sleepers. A third time, in Tagalog, we say, "Mababaw kung matulog." They wake up at the slightest movement inside the room they are in. They are vigilant even while in slumber. They are always prepared for any eventuality. They do not need alarm clocks. Quite often, requested by others to wake them up, these people are "alarm clocks" in themselves.
Which among these three kinds of people are we?
Vigilance is the theme of the Gospel and liturgy of the First Sunday of Advent. Jesus advises us to keep watch, to be vigilant, because we know not the hour when He will return. When He returns, we will have to give an accounting of our lives to Him. So, almost like a shout, Jesus says, "Stay awake!"
We can be somnambulists even in our waking hours. We may be walking through life sleeping. As sleepwalking is dangerous, so is "life-sleeping" or sleeping through life.
When I was a kid, my mother used to say, "Mas mahirap gisingin ang taong gising kasi nagtutulug-tulugan lang sya." My mother was right because there were times when I was really awake when she was trying to wake me up. No matter what she did, she could not shake me out of my slumber simply because my consciousness was not really closed, only my eyes. Let us keep our eyes open and see that the signs are always with us: Jesus is coming again as He foretold. Will He find us sleeping or simply ignoring Him and His warnings today? Fr. Bobby T.
REFLECTION QUESTION: Am I sleeping or ignoring the signs of Lord's coming?
Today, Jesus, we begin to pray more, "Maranatha! Come, Lord Jesus! Come!" But please help us prepare not only for Christmas and for Your coming at the end of time. Help us to prepare for Your daily coming into our lives. May we welcome You in the person of every individual. May we listen to You in the Scripture. May we encounter You in the sacraments. May we remain awake because You are already here. Amen.
St. Chromatius, bishop, pray for us.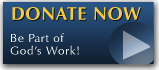 The FEAST is one of the happiest places on earth.

Click Here to find a Feast near you!
KERYGMA TV! is BACK
KERYGMA TV is on a new time slot and new channel Sundays 8 a.m. at IBC 13
Need Counseling? No Landline?
Now, you can use your mobile phone to call a friend for counseling at 09228407031. Or you may call our landlines 7266728, 7264709, 7259999 Mon-Fri 24-hrs, Sat 6am-5pm, Sun 6am-10am
BO BLOGS!
Go to Bo's Official Site and read his almost daily blog! Its not news, but thoughts and musings of Bo Sanchez. Get to know Bo in a more personal way --and find out what it means to live the life of a preacher. You get to enrich your faith as well.
DONATION
Remember to always donate your "first fruits"-not the last. Click on the "Donation" Box under the members menu - and you'll even see links to the nearest branches of the Banks where you can deposit.