READINGS for 2007-12-01
GET READY TO DIE
"That day come upon you suddenly like a snare…" – Luke 21:34
Do you know how priests, nuns and monks pray each evening?
Every night, they say this prayer from their prayer books: Grant us oh Lord a restful night and a peaceful death.
It's a wise prayer!
Let me tell you why: Because when we sleep at night, no one is sure of waking up the next day. (Do you know that there are thousands of people in the world who slept last night and didn't wake up this morning?) You bet. Lesson? Every time we fall asleep, we should get ready to die. And why peaceful death? All of us will die, but I'd rather die peacefully than in agony.
Right? So it's a great prayer.
I recommend that we follow this three-step night prayer:
• First, enumerate God's blessings during the day and thank Him.
• Next, go through your day and ask, "When did I love? And when did I not love?" You call this an examination of conscience. Ask forgiveness.
• Finally, pray for protection. You can pray Psalms 91. Or even that child's prayer, "Angel of God, my Guardian dear..." Why? When I die, I want angels to surround and protect me. By the way, let me wish you a restful night and a peaceful death. Bo S.
REFLECTION:
Tonight, if God took you home, would you be ready?
Lord, thank You for life. Thank You for death. Give me a peaceful death!
1st READING
Daniel 7:15-27
Once again we are invited to reflect upon the magnificence of heaven and also the promise that we will share in its glory if we are faithful to following the will of God. Daniel's vision transports us from the struggles and sufferings of this present world to the promise of eternal glory with God. When we struggle, let us keep in mind the promises of God that one day we will reign with Him!
15 I, Daniel, found my spirit anguished within its sheath of flesh, and I was terrified by the visions of my mind. 16 I approached one of those present and asked him what all this meant in truth; in answer, he made known to me the meaning of the things: 17 "These four great beasts stand for four kingdoms which shall arise on the earth. 18 But the holy ones of the Most High shall receive the kingship, to possess it forever and ever." 19 But I wished to make certain about the fourth beast, so very terrible and different from the others, devouring and crushing with its iron teeth and bronze claws, and trampling with its feet what was left; 20 about the ten horns on its head, and the other one that sprang up, before which three horns fell; about the horn with the eyes and the mouth that spoke arrogantly, which appeared greater than its fellows. 21 For, as I watched, that horn made war against the holy ones and was victorious 22 until the Ancient One arrived; judgment was pronounced in favor of the holy ones of the Most High, and the time came when the holy ones possessed the kingdom. 23 He answered me thus: "The fourth beast shall be a fourth kingdom on earth, different from all the others; it shall devour the whole earth, beat it down, and crush it. 24 The ten horns shall be ten kings rising out of that kingdom; another shall rise up after them, different from those before him, who shall lay low three kings. 25 He shall speak against the Most High and oppress the holy ones of the Most High, thinking to change the feast days and the law. They shall be handed over to him for a year, two years, and a half-year. 26 But when the court is convened, and his power is taken away by final and absolute destruction, 27 Then the kingship and dominion and majesty of all the kingdoms under the heavens shall be given to the holy people of the Most High, Whose kingdom shall be everlasting: all dominions shall serve and obey him."
P S A L M
Daniel 3:82, 83, 84, 85, 86, 87
R: Give glory and eternal praise to him.
59 [Dan 3:82] "You sons of men, bless the Lord; praise and exalt him above all forever." (R) 60 [Dan 3:83] "O Israel, bless the Lord; praise and exalt him above all forever." (R) 61 [Dan 3:84] "Priests of the Lord, bless the Lord; praise and exalt him above all forever." (R) 62 [Dan 3:85] "Servants of the Lord, bless the Lord; praise and exalt him above all forever." (R) 63 [Dan 3:86] "Spirits and souls of the just, bless the Lord; praise and exalt him above all forever." (R) 64 [Dan 3:87] "Holy men of humble heart, bless the Lord; praise and exalt him above all forever." (R)
G O S P E L
Luke 21:34-36
We ought to try to associate with people who will call us to holiness, not tempt us by the bad example of their lives. This choice is a constant struggle in our lives and not one we can afford to ignore or we will find ourselves battling unnecessarily with the powers of sin. We should always seek to grow in holiness. We should also be seeking to call people out of sin into conversion through the example of our lives.
34 Beware that your hearts do not become drowsy from carousing and drunkenness and the anxieties of daily life, and that day catch you by surprise 35 like a trap. For that day will assault everyone who lives on the face of the earth. 36 Be vigilant at all times and pray that you have the strength to escape the tribulations that are imminent and to stand before the Son of Man.
my reflections
think: We ought to try to associate with people who will call us to holiness, not tempt us by the bad example of their lives.
_________________________________________________________

God's special verse/thought for me today________________
_________________________________________________________

T O D A Y ' S BLESSING LIST
Thank You Lord for: ____________________________________
_______________________________________________________
READ THE BIBLE IN ONE YEAR 1 Corinthians 1-4
PRESENT!
One early morning Mass in the seminary, most of us were rather very sleepy because we slept late the night before due to a major exam. That morning, we found it quite difficult not to remain attentive. One of the seminarians stood up to do the reading. He was just as sleepy as the rest of us. At the end of the reading, he was supposed to say, "The Word of the Lord" and we were, of course, to respond, "Thanks be to God." However, because we were more lethargic rather than liturgical, the sleepy reader mistakenly declared at the end of the reading, "The end of the world."
We were shaken from our slumber and were too amused to respond immediately. After a split second, we looked at one another and could not help laughing our hearts out. That was not all. One seminarian who was sitting in front of me was snoring through all the funny disturbance. The person sitting next to me reached out to him and tapped him on the shoulders. All of a sudden, the snoring seminarian stood up and said, "Present!" Getting our selves indulged in worldly pleasures – moral or amoral, just the same – can be very intoxicating. Even valid concerns about earthly survival can defocus us from what really matters in the end. Beware. Be vigilant.
The world will end and the Lord will come to judge us all. The crux of the matter is that we do not know when. No one knows when. Jesus Himself said, "No one knows about that day or hour, not even the angels in heaven, nor the Son, but only the Father" (Mt 24:36 and Mk 13:32). Thus, we must always be ready. Are we? Fr. Bobby T.
REFLECTION QUESTION: Worldly pleasures – moral or amoral alike – and even valid concerns about earthly survival can be very intoxicating.
Keep us awake, O Lord, for Your second coming. Help us stand ready with confidence when You come again. Let deeds of love done to and for one another keep us vigilant and always focused on Your second coming, for at the twilight of life, we shall be judged on love. Amen.
St. Edmund Campion, pray for us.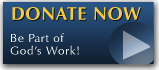 The FEAST is one of the happiest places on earth.

Click Here to find a Feast near you!
KERYGMA TV! is BACK
KERYGMA TV is on a new time slot and new channel Sundays 8 a.m. at IBC 13
Need Counseling? No Landline?
Now, you can use your mobile phone to call a friend for counseling at 09228407031. Or you may call our landlines 7266728, 7264709, 7259999 Mon-Fri 24-hrs, Sat 6am-5pm, Sun 6am-10am
BO BLOGS!
Go to Bo's Official Site and read his almost daily blog! Its not news, but thoughts and musings of Bo Sanchez. Get to know Bo in a more personal way --and find out what it means to live the life of a preacher. You get to enrich your faith as well.
DONATION
Remember to always donate your "first fruits"-not the last. Click on the "Donation" Box under the members menu - and you'll even see links to the nearest branches of the Banks where you can deposit.