READINGS for 2007-11-29
HE CARES
"My God has sent His angel and closed the lions' mouths so that they have not hurt me." – Daniel 6:23
It was a typical Saturday morning. A group of street kids gathered in a small air-conditioned room for their art class. This was a weekly activity sponsored by a foundation for street children. My friend Marie was invited to conduct the art class. The project for that day was Paper Mosaic. Marie posted a sample design on the rostrum as pattern for the kids. It was an image of Jesus.
There were no tables and chairs in the room so everyone was seated on the floor doing their artwork. Everything was going smoothly when suddenly a loud bang reverberated across the room.
The rostrum had been knocked down by one of the kids. All were in a state of shock and terror for a one-year-old baby was lying on the floor beside the fallen rostrum. The distance between the baby's head and the rostrum was only a hairline.
Miraculously, the baby wasn't hurt and there wasn't a scratch on any part of her body.
When the tension subsided, they carried the rostrum back to its upright position. However, Marie noticed that the paper with the image of Jesus was missing. She looked around the room and asked everyone if they had seen it. But no one had. The paper was nowhere to be found.
Even when we don't see Him, He's always there to protect us. Judith C.
REFLECTION:
Have you thanked the Lord for protecting you today?
Thank You, Lord, for Your everyday protection.
1ST READING
Daniel 6:12-28
The king, Darius the Mede, knows that Daniel is a holy and righteous man. He does not want to harm him, yet his own zealots force his hand. He speaks to Daniel apologetically about the situation and then imposes a punishment that leaves ample room for God to act to save Daniel. Following Daniel's survival of the lions, Darius makes a declaration affirming the God of Daniel to be the one true God. Daniel's obedience to God's will has given God the opportunity to be glorified in the lives of a pagan people.
12 So these men rushed in and found Daniel praying and pleading before his God. 13 Then they went to remind the king about the prohibition: "Did you not decree, O king, that no one is to address a petition to god or man for thirty days, except to you, O king; otherwise he shall be cast into a den of lions?" The king answered them "The decree is absolute, irrevocable under the Mede and Persian law." 14 To this they replied, "Daniel, the Jewish exile, has paid no attention to you, O king, or to the decree you issued; three times a day he offers his prayer." 15 The king was deeply grieved at this news and he made up his mind to save Daniel; he worked till sunset to rescue him. 16 But these men insisted. "Keep in mind, O king," they said, "that under the Mede and Persian law every royal prohibition or decree is irrevocable." 17 So the king ordered Daniel to be brought and cast into the lions' den. To Daniel he said, "May your God, whom you serve so constantly, save you." 18 To forestall any tampering, the king sealed with his own ring and the rings of the lords the stone that had been brought to block the opening of the den. 19 Then the king returned to his palace for the night; he refused to eat and he dismissed the entertainers. Since sleep was impossible for him, 20 the king rose very early the next morning and hastened to the lions' den. 21 As he drew near, he cried out to Daniel sorrowfully, "O Daniel, servant of the living God, has the God whom you serve so constantly been able to save you from the lions?" 22 Daniel answered the king: "O king, live forever! 23 My God has sent his angel and closed the lions' mouths so that they have not hurt me. For I have been found innocent before him; neither to you have I done any harm, O king!" 24 This gave the king great joy. At his order Daniel was removed from the den, unhurt because he trusted in his God. 25 The king then ordered the men who had accused Daniel, along with their children and their wives, to be cast into the lions' den. Before they reached the bottom of the den, the lions overpowered them and crushed all their bones. 26 Then King Darius wrote to the nations and peoples of every language, wherever they dwell on the earth: "All peace to you! 27 I decree that throughout my royal domain the God of Daniel is to be reverenced and feared: For he is the living God, enduring forever; his kingdom shall not be destroyed, and his dominion shall be without end. 28 He is a deliverer and savior, working signs and wonders in heaven and on earth, and he delivered Daniel from the lions' power."
P S A L M
Daniel 3:68, 69, 70, 71, 72, 73, 74
R: Give glory and eternal praise to him.
45 [Dan 3:68] "Dew and rain, bless the Lord; praise and exalt him above all forever." (R) 46 [Dan 3:69] "Frost and chill, bless the Lord; praise and exalt him above all forever." (R) 47 [Dan 3:70] "Ice and snow, bless the Lord; praise and exalt him above all forever." (R) 48 [Dan 3:71] "Nights and days, bless the Lord; praise and exalt him above all forever." (R) 49 [Dan 3:72] "Light and darkness, bless the Lord; praise and exalt him above all forever." (R) 50 [Dan 3:73] "Lightnings and clouds, bless the Lord; praise and exalt him above all forever." (R) 51 [Dan 3:74] "Let the earth bless the Lord, praise and exalt him above all forever." (R)
G O S P E L
Luke 21:20-28
The most critical sign that Jesus speaks of regarding His Second Coming is that all will see Him coming on a cloud in glory. I have no time at all for anyone who attempts to predict the day of His coming because this is a complete and utter waste of time. The Father alone knows the time and the only proper response from us is to be ready whenever that time may come. Earthquakes, famines and so on have been with us since the dawn of time and will be with us up to the end. There is no way to interpret the Scriptures to give us an accurate reading of the date of the Second Coming.
20 "When you see Jerusalem surrounded by armies, know that its desolation is at hand. 21 Then those in Judea must flee to the mountains. Let those within the city escape from it, and let those in the countryside not enter the city, 22 for these days are the time of punishment when all the scriptures are fulfilled. 23 Woe to pregnant women and nursing mothers in those days, for a terrible calamity will come upon the earth and a wrathful judgment upon this people. 24 They will fall by the edge of the sword and be taken as captives to all the Gentiles; and Jerusalem will be trampled underfoot by the Gentiles until the times of the Gentiles are fulfilled. 25 "There will be signs in the sun, the moon, and the stars, and on earth nations will be in dismay, perplexed by the roaring of the sea and the waves. 26 People will die of fright in anticipation of what is coming upon the world, for the powers of the heavens will be shaken. 27 And then they will see the Son of Man coming in a cloud with power and great glory. 28 But when these signs begin to happen, stand erect and raise your heads because your redemption is at hand."
my reflections
Daniel's obedience to God's will has given God the opportunity to be glorified in the lives of a pagan people.
_________________________________________________________

God's special verse/thought for me today________________
_________________________________________________________

T O D A Y ' S BLESSING LIST
Thank You Lord for: ____________________________________
_______________________________________________________
READ THE BIBLE IN ONE YEAR Romans 8-11
GETTING TO KNOW THE SAINTS
Blessed John Dominici
John Dominici, born in 1356 in Florence, Italy, was a man of humble background and little education. Since he was young, the man had speech problems. He had the tendency to stammer and stutter. John, however, had the intense desire to improve. He joined the Dominicans at age 17. He was given the opportunity to study in Pisa and Florence, thus, receiving a degree in theology from the University of Paris. He eventually became a preacher and through the intercession of Saint Catherine of Siena, John was cured from his speech impediment. He spent 12 years preaching in Venice.
Blessed John Dominici held various positions in the Catholic Church. He was prior of the Dominican house at Santa Maria Novella, vicar-provincial in Rome, cardinal of San Sisto and archbishop of Ragusa. He also served as confessor and advisor to Pope Gregory XII and papal legate for Pope Martin V to Hungary and Bohemia.
Blessed John founded a number of Dominican houses and convents in Venice, Fiesole, Chioggia, Citta de Castello, Cortona, Lucca and Fabriano.
John helped Blessed Raymund of Capua in rebuilding the order and in restoring the discipline of the Dominicans. He also supported the Christian education of the young while opposing pagan ideas.
These wonderful works of the Blessed John Dominici ended upon his death on June 10, 1419. He was buried in the Church of Saint Paul the Hermit in Buda. For a while, his tomb was noted for miracles, thus, it became a site for pilgrims.
Unfortunately, this was destroyed upon the invasion of the Turks.
http://www.catholic-forum.com/saints/saintj6u.htm
Saint Pancras
Saint Pancras, a 14-year old orphan, was born in c.290 at Phrygia. He was not a native of Rome but was brought to the city by his uncle Saint Dionysius. He was converted to Christianity and became a follower of Jesus. After publicly professing his faith, the young boy was martyred and beheaded in c.304 on the Via Aurelia in Rome, Italy. People admired the young saint for his courage. In the early sixth century, a church was built in his honor and the first church in England, established by Saint Augustine of Canterbury, was named after him.
http://www.daughtersofstpaul.com/saintday/m5.html
http://www.catholic-forum.com/saints/saintp02.htm
FEAR OR JOY?
Jesus minces no words in describing the destruction that will happen in Jerusalem, which is a prototype of what is going to happen in the end of time. Jesus' words ––"People will die of fright in anticipation of what is coming upon the world…"– give us an idea of the devastation and terror that is going to occur. Amidst all these, though, the person of faith will have no fear… but will have only joy! Joy, because faith tells us that amidst everything God is there. Joy, too, because the person of faith can look straight to God amidst all terrors and devastations, and he can say "I amready."
My maternal grandmother stayed with us, since my mother was her only child. She was a great help for us. In fact, she was the one who sent us to school. I recall what she loved to tell me about my studies: "Study every day; be prepared. Then, you'll never be anxious about exams." Fr. Domie, SSP
REFLECTION QUESTION: Should God say he'll come for you now, which would you have more in your heart – Joy, or Fear? Why?
Your words give me Joy, Peace and Love.
St. Philomenus, martyr, pray for us.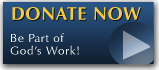 The FEAST is one of the happiest places on earth.

Click Here to find a Feast near you!
KERYGMA TV! is BACK
KERYGMA TV is on a new time slot and new channel Sundays 8 a.m. at IBC 13
Need Counseling? No Landline?
Now, you can use your mobile phone to call a friend for counseling at 09228407031. Or you may call our landlines 7266728, 7264709, 7259999 Mon-Fri 24-hrs, Sat 6am-5pm, Sun 6am-10am
BO BLOGS!
Go to Bo's Official Site and read his almost daily blog! Its not news, but thoughts and musings of Bo Sanchez. Get to know Bo in a more personal way --and find out what it means to live the life of a preacher. You get to enrich your faith as well.
DONATION
Remember to always donate your "first fruits"-not the last. Click on the "Donation" Box under the members menu - and you'll even see links to the nearest branches of the Banks where you can deposit.