READINGS for 2007-11-27
ISRAEL
"As for these things which you are looking at, the days will come in which there will not be left one stone upon another which will not be torn down." – Luke 21:6
If you knew the history of Israel, you will believe without a doubt that God exists. Imagine a country that was practically wiped off from the face of the earth in 70 A.D., just as Jesus foretold in the passage above. Almost two millennia passed before the United Nations, on May 14, 1948, declared Israel as a state again and assigned them their land once more. So Jews from all over the world returned to repatriate their land just as the biblical prophets had foretold.
This never fails to amaze me. After all those centuries of being scattered on the face of the earth, for sure these Jews had forgotten their heritage, right? I think of Filipinos who have migrated to the US; many of them have kids who don't even think, feel, speak or eat Filipino anymore. But not the Jews. From generation to generation, they were able to preserve their sense of nationhood, their passion and, more importantly, their faith.
Another thing that amazes me is that most of the prophecies in the Bible have already come to pass. God's Word is true! And even if it took millennia for His promises to happen they did!
Has God made a promise to you that has remained unfulfilled? Hold on! It's just a matter of time. Rissa S.
REFLECTION:
"For the vision still has its time, presses on to fulfillment, and will not disappoint; If it delays, wait for it, it will surely come, it will not be late." (Habakkuk 2:3)
I believe in Your Word, Lord. Let them come to pass in my life.
1st READING
Daniel 2:31-45
Daniel foretells the fall of the kingdom in the dreams of the king. Nothing in this world lasts forever except the relationship that we build with God. This is the most important piece of wisdom any person can learn. It does not matter how powerful an individual may be, he or she remains mortal and subject to death. Eternal life cannot be bought or acquired except as a gift that God gives to those who are His friends.
31 In your vision, O king, you saw a statue, very large and exceedingly bright, terrifying in appearance as it stood before you. 32 The head of the statue was pure gold, its chest and arms were silver, its belly and thighs bronze, 33 the legs iron, its feet partly iron and partly tile. 34 While you looked at the statue, a stone which was hewn from a mountain without a hand being put to it, struck its iron and tile feet, breaking them in pieces. 35 The iron, tile, bronze, silver, and gold all crumbled at once, fine as the chaff on the threshing floor in summer, and the wind blew them away without leaving a trace. But the stone that struck the statue became a great mountain and filled the whole earth. 36 This was the dream; the interpretation we shall also give in the king's presence. 37 You, O king, are the king of kings; to you the God of heaven has given dominion and strength, power and glory; 38 men, wild beasts, and birds of the air, wherever they may dwell, he has handed over to you, making you ruler over them all; you are the head of gold. 39 Another kingdom shall take your place, inferior to yours, then a third kingdom, of bronze, which shall rule over the whole earth. 40 There shall be a fourth kingdom, strong as iron; it shall break in pieces and subdue all these others, just as iron breaks in pieces and crushes everything else. 41 The feet and toes you saw, partly of potter's tile and partly of iron, mean that it shall be a divided kingdom, but yet have some of the hardness of iron. As you saw the iron mixed with clay tile, 42 and the toes partly iron and partly tile, the kingdom shall be partly strong and partly fragile. 43 The iron mixed with clay tile means that they shall seal their alliances by intermarriage, but they shall not stay united, any more than iron mixes with clay. 44 In the lifetime of those kings the God of heaven will set up a kingdom that shall never be destroyed or delivered up to another people; rather, it shall break in pieces all these kingdoms and put an end to them, and it shall stand forever. 45 That is the meaning of the stone you saw hewn from the mountain without a hand being put to it, which broke in pieces the tile, iron, bronze, silver, and gold. The great God has revealed to the king what shall be in the future; this is exactly what you dreamed, and its meaning is sure.
P S A L M
Daniel 3:57, 58, 59, 60, 61
R: Give glory and eternal praise to him.
34 [Dan 3:57] "Bless the Lord, all you works of the Lord, praise and exalt him above all forever." (R) 35 [Dan 3:58] "Angels of the Lord, bless the Lord, praise and exalt him above all forever." (R) 36 [Dan 3:59] "You heavens, bless the Lord, praise and exalt him above all forever." (R) 37 [Dan 3:60] "All you waters above the heavens, bless the Lord, praise and exalt him above all forever." 38 [Dan 3:61] "All you hosts of the Lord, bless the Lord; praise and exalt him above all forever." (R)
G O S P E L
Luke 21:5-11
In very simple terms Jesus warns us of the deception and lies of the world. It is up to us whether or not we will listen to His warning. All we can do as individuals is to set our minds and hearts upon discovering the truth and then living our lives according to it. It is with this in mind that we should be wary as to what we hear in the world and seek to test all that we hear with the truth that we find in the Scriptures and the Teachings of theChurch.
5 While some people were speaking about how the temple was adorned with costly stones and votive offerings, he said, 6 "All that you see here — the days will come when there will not be left a stone upon another stone that will not be thrown down." 7 Then they asked him, "Teacher, when will this happen? And what sign will there be when all these things are about to happen?" 8 He answered, "See that you not be deceived, for many will come in my name, saying, 'I am he,' and 'The time has come.' Do not follow them! 9 When you hear of wars and insurrections, do not be terrified; for such things must happen first, but it will not immediately be the end." 10 Then he said to them, "Nation will rise against nation, and kingdom against kingdom. 11 There will be powerful earthquakes, famines, and plagues from place to place; and awesome sights and mighty signs will come from the sky."
my reflections
think: Nothing in this world lasts forever except the relationship that we build with God.
_________________________________________________________

God's special verse/thought for me today________________
_________________________________________________________

T O D A Y ' S BLESSING LIST
Thank You Lord for: ____________________________________
_______________________________________________________
READ THE BIBLE IN ONE YEAR Romans 1-3
GETTING TO KNOW THE SAINTS
Saint Bibiana
Bibiana of the fourth century was the daughter of Christian martyrs Flavian and Dafrosa.
Flavian, who served as prefect of Rome, was arrested and tortured under the persecution of Emperor Julian. His face was branded with a hot iron then was put to exile. Dafrosa, on the other hand, was a prisoner in their house. After which, she too was put to death.
Bibiana was left alone with her sister Demetria. She learned to put her trust in God through prayer. In court, Demetria was so frightened, she dropped dead at the judge s feet. Bibiana, however, was handed over to a prostitute. Rufina, the prostitute, lured her with sweet words and clever tricks. But the saint remained faithful to her purity.
Bibiana was brought to a madhouse. In c.361, she was beaten to death with leaden scourges. Her body was left for the dogs to eat but no one touched her. Two days later, a priest buried her remains beside her mother and sister.
http://www.daughtersofstpaul.com/saintday/m12.html#BM3
http://www.catholic-forum.com/saints/saintb17.htm
Saint Joseph the Worker
Saint Joseph, the foster father of Jesus and the husband of Mary, was also known as Joseph of Nazareth , Joseph the Betrothed , and Joseph the W orker . He was of the House of David and a native of Nazareth.
According to the Gospels of Matthew and Luke, at the time of the Blessed Mother s conception of Jesus, she was already betrothed to the saint. Through a vision of the Angel Gabriel, Joseph brought his family to Bethlehem and Egypt then back to his hometown Nazareth. Saint Joseph s date of death is unknown. Though he was still mentioned when Jesus at 12 was found preaching in the Temple, he was no longer present in Jesus public ministry.
Saint Joseph, according to Matthew, was described as a just man, meaning in the Old Testament he was someone who followed God s will. He worked as a carpenter or builder. In 1955, Pope Pius XII proclaimed the feast of Saint Joseph, the patron of workers, on May 1. This was to counterbalance the May Day celebrations of the communists and for people to honor the skilled work of the laborers.
http://en.wikipedia.org/wiki/Saint_Joseph
http://www.saintpatrickdc.org/ss/0501.htm
GOD OF HISTORY: GOD OF GOOD TIMES; GOD OF BAD TIMES
High moments, exhilarating moments have the tendency to make us forget that things in this world have an end… they be beautiful, as well as the ugly. Beautiful and inspiring moments – moments when we drink of the sweet wine of success, moments when we are witness to a spectacle – should make us thankful, but not pretentious. Ugly moments of loss and sorrow, calamity and tragedy, should make us sober and solemn… but not depressed.
God is above all. Complete trust in him is the lasting thing we, believers, should have. Only God is beyond all times and seasons. St Augustine loves to call him: "The Ancient One who is Beauty Ever-New." Fr. Domie, SSP
Instead of a reflection, say this prayer from the heart and meditate with it.
Stay with me, Lord, for it is necessary to have you present so that I do not forget you. Stay with me, Lord, because I am weak and I need your strength that I may not fall as often. Stay with me, Lord, for you are my life, and without you, I am without fervor. Stay with me, Lord, for you are my light, and without you, I am in darkness. Stay with me, Lord, to show me your will. Stay with me, Lord, so that I hear your voice and follow you. Stay with me, Lord, for I desire to love you very much and always be in your company. Stay with me, Lord, for as poor as my soul is, I want it to be a place of consolation for you, a nest of love. Stay with me, Jesus, for it is getting late and the day is coming to a close, and life passes: death, judgment, and eternity approaches. It is necessary to renew my strength, so that I will not stop along the way and for that, I need you. It is getting late and death approaches. I fear the darkness, the temptations, the dryness, the cross, the sorrows. O how I need you, Jesus, in this night of exile. (from St. Padre Pio)
St. Severinus, hermit, pray for us.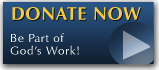 The FEAST is one of the happiest places on earth.

Click Here to find a Feast near you!
KERYGMA TV! is BACK
KERYGMA TV is on a new time slot and new channel Sundays 8 a.m. at IBC 13
Need Counseling? No Landline?
Now, you can use your mobile phone to call a friend for counseling at 09228407031. Or you may call our landlines 7266728, 7264709, 7259999 Mon-Fri 24-hrs, Sat 6am-5pm, Sun 6am-10am
BO BLOGS!
Go to Bo's Official Site and read his almost daily blog! Its not news, but thoughts and musings of Bo Sanchez. Get to know Bo in a more personal way --and find out what it means to live the life of a preacher. You get to enrich your faith as well.
DONATION
Remember to always donate your "first fruits"-not the last. Click on the "Donation" Box under the members menu - and you'll even see links to the nearest branches of the Banks where you can deposit.