READINGS for 2007-11-21
Memorial of the Presentation of the Blessed Virgin Mary
HUMBLE BEGINNINGS
"Since you were faithful in small matters, I will put you in charge of ten cities." – Luke 19:17
A famous director once said in an interview:
"My first job was to clean the toilet seat. It was humbling, but I made sure I did it so well so that when the boss noticed how clean it was he would ask for the name of the person who did it. That's how I got discovered."
One prayer meeting I noticed a new-timer in the back. My friends said hi to him; I didn't know him yet. I asked who he was and they said he was a new but active member. He was very consistent in his attendance. Very quiet and humble, but obviously very prayerful.
I noticed him later on carrying chairs and cleaning up after the prayer meetings. Later on I heard his name being mentioned more often because he was slowly being given more and more responsibilities. Eventually, he emerged as one of the five leaders of the ministry.
I tend to want to do things big — or only want to do the big things. But stories like these inspire me to not take the little tasks for granted. It's not about attaining a position, but doing every little thing for the glory of God. Then He can use us more. George G.
REFLECTION:
Am I faithful in the small matters?
Lord, help me to be a diligent servant, no matter what You ask me to do.
1st READING
2 Maccabees 7:1, 20-31
We have today another gruesome story of martyrdom. Let us not focus upon the gory details but on the faith of the brothers and their mother. It is to this example of heroic faith that we must look if we are going to be capable of doing the same in our battle against sin and temptation. We have to have the attitude that it is better to die than to sin! This is what will make us saints and provide the impetus necessary to rid our lives of sin.
1 It also happened that seven brothers with their mother were arrested and tortured with whips and scourges by the king, to force them to eat pork in violation of God's law. 20 Most admirable and worthy of everlasting remembrance was the mother, who saw her seven sons perish in a single day, yet bore it courageously because of her hope in the Lord. 21 Filled with a noble spirit that stirred her womanly heart with manly courage, she exhorted each of them in the language of their forefathers with these words: 22 "I do not know how you came into existence in my womb; it was not I who gave you the breath of life, nor was it I who set in order the elements of which each of you is composed. 23 Therefore, since it is the Creator of the universe who shapes each man's beginning, as He brings about the origin of everything, He, in his mercy, will give you back both breath and life, because you now disregard yourselves for the sake of His law." 24 Antiochus, suspecting insult in her words, thought he was being ridiculed. As the youngest brother was still alive, the king appealed to him, not with mere words, but with promises on oath, to make him rich and happy if he would abandon his ancestral customs: he would make him his Friend and entrust him with high office. 25 When the youth paid no attention to him at all, the king appealed to the mother, urging her to advise her boy to save his life. 26 After he had urged her for a long time, she went through the motions of persuading her son. 27 In derision of the cruel tyrant, she leaned over close to her son and said in their native language: "Son, have pity on me, who carried you in my womb for nine months, nursed you for three years, brought you up, educated and supported you to your present age. 28 I beg you, child, to look at the heavens and the earth and see all that is in them; then you will know that God did not make them out of existing things; and in the same way the human race came into existence. 29 Do not be afraid of this executioner, but be worthy of your brothers and accept death, so that in the time of mercy I may receive you again with them." 30 She had scarcely finished speaking when the youth said: "What are you waiting for? I will not obey the king's command. I obey the command of the law given to our forefathers through Moses. 31 But you, who have contrived every kind of affliction for the Hebrews, will not escape the hands of God."
P S A L M
Psalm 17:1, 5-6, 8, 15
R: Lord, when your glory appears, my joy will be full.
1 Hear, O LORD, a just suit; attend to my outcry; hearken to my prayer from lips without deceit. (R) 5 My steps have been steadfast in your paths, my feet have not faltered. 6 I call upon you, for you will answer me, O God; incline your ear to me; hear my word. (R) 8 Keep me as the apple of your eye; hide me in the shadow of your wings. 15 But I in justice shall behold your face; on waking, I shall be content in your presence. (R)
G O S P E L
Luke 19:11-28
Faithfulness in the small things of life will lead to our being entrusted with more important missions. This is what we learn as we begin our job career. We start somewhere near the bottom and work our way up the ladder of promotion. It is a little different in the Kingdom of God in that we are not paid a salary for what we do! Through faith we believe that our service is contributing to the building of the Kingdom of God and readying us for eternal life.
11 While they were listening to him speak, he proceeded to tell a parable because he was near Jerusalem and they thought that the kingdom of God would appear there immediately. 12 So he said, "A nobleman went off to a distant country to obtain the kingship for himself and then to return. 13 He called ten of his servants and gave them ten gold coins and told them,'Engage in trade with these until I return.' 14 His fellow citizens, however, despised him and sent a delegation after him to announce, 'We do not want this man to be our king.' 15 But when he returned after obtaining the kingship, he had the servants called, to whom he had given the money, to learn what they had gained by trading. 16 The first came forward and said, 'Sir, your gold coin has earned ten additional ones.' 17 He replied, 'Well done, good servant! You have been faithful in this very small matter; take charge of ten cities.' 18 Then the second came and reported, 'Your gold coin, sir, has earned five more.' 19 And to this servant too he said, 'You, take charge of five cities.' 20 Then the other servant came and said, 'Sir, here is your gold coin; I kept it stored away in a handkerchief, 21 for I was afraid of you, because you are a demanding person; you take up what you did not lay down and you harvest what you did not plant.' 22 He said to him, 'With your own words I shall condemn you, you wicked servant. You knew I was a demanding person, taking up what I did not lay down and harvesting what I did not plant; 23 why did you not put my money in a bank? Then on my return I would have collected it with interest.' 24 And to those standing by he said, 'Take the gold coin from him and give it to the servant who has ten.' 25 But they said to him, 'Sir, he has ten gold coins.' 26 'I tell you, to everyone who has, more will be given, but from the one who has not, even what he has will be taken away. 27 Now as for those enemies of mine who did not want me as their king, bring them here and slay them before me.'" 28 After he had said this, he proceeded on his journey up to Jerusalem.
my reflections
think: Faithfulness in the small things of life will lead to our being entrusted with more important missions.
_________________________________________________________

God's special verse/thought for me today________________
_________________________________________________________

T O D A Y ' S BLESSING LIST
Thank You Lord for: ____________________________________
_______________________________________________________
READ THE BIBLE IN ONE YEAR Acts 10-12
GETTING TO KNOW THE SAINTS
Saint Martin de Porres
Martin de Porres, the first black American saint, was born on December 9, 1579 at Lima, Peru. He was the illegitimate son of a Spanish knight and a black freed slave. His father left the family, causing them to grow in poverty.
At 11, he worked as a servant in the Dominican priory. When he was promoted to almoner, the saint begged for more than $2000 to support the poor and sick in Lima. He also took charge of the Dominican s infirmary where he cared for and provided cure for the sick. Because of his service, the superiors dropped the condition that no black person may be received to the holy habit and acceptedhim in the Dominican order.
The saint continued to serve the poor. He established an orphanage and a hospital for the children in the slums. He also set up a shelter for stray cats and dogs, nurturing them until they were well.
Personally, Martin de Porres had a great devotion to the Blessed Eucharist. He lived in self-imposed austerity, devoting his time in prayer and meditation. He abstained from eating meat and fasted continuously.
Saint Martin de Porres died from fever in 1639. He was beatified in 1873 and canonized on May 16, 1962 by Pope John XXIII.
http://www.catholic-forum.com/saints/saintm02.htm
Saint Nicomedes
Nicomedes had been a priest during the persecution of Christians in the first century.
He was arrested when he fearlessly got the relics of the martyr Saint Felicula to give it a Christian burial. Nicomedes was given the chance to apostatize. He was asked to sacrifice to the pagan gods. Instead, he refused and bravely said, I sacrifice only to the almighty God who rules over us all from heaven .
Nicomedes was sentenced to die. He was beaten with whips and lined with lead. During his torture, the saint died.
The body of Saint Nicomedes was thrown into the river Tiber so no one would bury it. But a brave Christian, by the name of Justus, rescued the remains and placed it in a tomb on the Via Nomentina.
LIFE IS GOLD
Many people think that the Gospel today is simply St. Luke's version of Matthew's "Parable of the Talents." But there are basic differences in the story –
. WHILE THE PARABLE OF THE TALENTS EMPHASIZES THE GREAT TRUST OF GOD, THE PARABLE OF THE GOLD COINS HIGHLIGHTS MORE
THE LOVE AND MERCY OF GOD FOR ALL.
A talent, firstly, is a measure of gold or silver that is about 30 kilograms. For the master of the servants to entrust a minimum of 1 talent to the last servant in Matthew's "Parable of the Talents" is then an exercise of risk, and of great trust. The "mina" (gold coin) mentioned by Luke is of lesser value. What is striking here – though – is that each of the 10 servants received the same. What is underlined is the fatherly love and mercy of God for all. The "ten gold coins" that each of the ten servants uniformly received stand for our human lives.
. MORE THAN QUANTITY ,GOD LOOKS AT ANY POSITIVE RESULTS.
The background of the parable is the social unrest of Palestine. Most of the landowners opted to stay out of Palestine. They left their estates to the care of "oikonomoi" (household managers).
The servants in the parable are then – household managers. They "traded with the gold coins," meaning, they engaged in money-lending. This was a practice that was considered irregular, but it was tolerated by the absentee landlords who only wanted to have their share of the produce and the rent of the land. The parable states that the first servant netted another 10 gold coins with his 10 "minas." The second servant earned another 5 with his 10 "minas." Both were rewarded. What is important is not the quantity, but the positive disposition we have in using well the life that God entrusts to us. Along the way, like the servants, we may commit good acts, tolerated acts… or even forbidden and risky acts. What is important is that we justify the opportunities God gives, and we give what is due to God! Negligence is punished; diligence is rewarded.
. THE GOOD SERVANTS KEEP GOING.
After accounting for the "minas," the good servants had no time to rest on their laurels. Life and service goes on. They are entrusted with greater works and responsibilities. They are now to take charge of "cities." Fr. Domie, SSP
REFLECTION QUESTION: If God were to come and ask for an accounting of each day and year he has graciously given you… what "Self Monitoring Report" can you share with him? Can you honestly declare to God: you are worth all his patience and goodwill?
I am awed by Your trust and love for me.
St. Rufus of Rome, disciple of St. Paul, pray for us.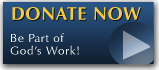 The FEAST is one of the happiest places on earth.

Click Here to find a Feast near you!
KERYGMA TV! is BACK
KERYGMA TV is on a new time slot and new channel Sundays 8 a.m. at IBC 13
Need Counseling? No Landline?
Now, you can use your mobile phone to call a friend for counseling at 09228407031. Or you may call our landlines 7266728, 7264709, 7259999 Mon-Fri 24-hrs, Sat 6am-5pm, Sun 6am-10am
BO BLOGS!
Go to Bo's Official Site and read his almost daily blog! Its not news, but thoughts and musings of Bo Sanchez. Get to know Bo in a more personal way --and find out what it means to live the life of a preacher. You get to enrich your faith as well.
DONATION
Remember to always donate your "first fruits"-not the last. Click on the "Donation" Box under the members menu - and you'll even see links to the nearest branches of the Banks where you can deposit.