READINGS for 2007-11-20
JEWEL
"For the Son of Man has come to seek and to save what was lost." – Luke 19:10
The Koreanovela Jewel in the Palace hit Manila with a force equal to a typhoon. Personally, I loved it. Let me describe to you one of my favorite scenes to justify why I believe many jewels are indeed contained in this series.
A captain tried to save a lady doctor from being trapped in a village with an outbreak of a deadly disease. There was an order from the king to seal the village to avoid the outbreak from spreading to other territories. The lady doctor was misinformed and could not escape.
The captain would not leave without the lady doctor, so he went back to the village and risked his own life to find her and to be with her. It was such an example of a relentless pursuit and we can describe Jesus' love for us in the same manner.
No one ever loved us, or will ever love us, as Christ did. His love for us is so great, it knows no bounds despite all our ingratitude and faithlessness. He is concerned for our salvation and He cannot reject a suffering soul, even though we do not deserve His care. And though we stray through our own fault, He seeks us out again and again. We are jewels in His eyes.
Jesus' mission is to save His jewels and we ought to share in that mission. Jane G.
REFLECTION:
Do we do our part in seeking the lost and bringing them back to Christ?
Lord Jesus, may I always be grateful for such an amazing love.
1st READING
2 Maccabees 6:18-31
The tormentors of Eleazar are very much mistaken in that they think they can con him into eating pig's flesh after having lived a long and honorable life. The best that they can do is deprive him of very few years of life, if that long. What makes them think that he is going to sacrifice a lifetime of faithfulness to God for such a little reward? Eleazar is obviously aware of a far greater reward and punishment scheme of which his tormentors are completely ignorant. Praise God for the witness of Eleazar – let us hope his faithfulness will inspire us to similar acts of faith.
18 Eleazar, one of the foremost scribes, a man of advanced age and noble appearance, was being forced to open his mouth to eat pork. 19 But preferring a glorious death to a life of defilement, he spat out the meat, and went forward of his own accord to the instrument of torture, 20 as men ought to do who have the courage to reject the food which it is unlawful to taste even for love of life. 21 Those in charge of that unlawful ritual meal took the man aside privately, because of their long acquaintance with him, and urged him to bring meat of his own providing, such as he could legitimately eat, and to pretend to be eating some of the meat of the sacrifice prescribed by the king; 22 in this way he would escape the death penalty, and be treated kindly because of their old friendship with him. 23 But he made up his mind in a noble manner, worthy of his years, the dignity of his advanced age, the merited distinction of his gray hair, and of the admirable life he had lived from childhood; and so he declared that above all he would be loyal to the holy laws given by God. He told them to send him at once to the abode of the dead, explaining: 24 "At our age it would be unbecoming to make such a pretense; many young men would think the ninety-year-old Eleazar had gone over to an alien religion. 25 Should I thus dissimulate for the sake of a brief moment of life, they would be led astray by me, while I would bring shame and dishonor on my old age. 26 Even if, for the time being, I avoid the punishment of men, I shall never, whether alive or dead, escape the hands of the Almighty. 27 Therefore, by manfully giving up my life now, I will prove myself worthy of my old age, 28 and I will leave to the young a noble example of how to die willingly and generously for the revered and holy laws." He spoke thus, and went immediately to the instrument of torture. 29 Those who shortly before had been kindly disposed, now became hostile toward him because what he had said seemed to them utter madness. 30 When he was about to die under the blows, he groaned and said: "The Lord in his holy knowledge knows full well that, although I could have escaped death, I am not only enduring terrible pain in my body from this scourging, but also suffering it with joy in my soul because of my devotion to him." 31 This is how he died, leaving in his death a model of courage and an unforgettable example of virtue not only for the young but for the whole nation.
P S A L M
Psalm 3:2-3, 4-5, 6-7
R: The Lord upholds me.
1 [2] O LORD, how many are my adversaries! Many rise up against me! 2 [3] Many are saying of me, "There is no salvation for him in God." (R) 3 [4] But you, O LORD, are my shield; my glory, you lift up my head! 4 [5] When I call out to the LORD, he answers me from his holy mountain. (R) 5 [6] When I lie down in sleep, I wake again, for the LORD sustains me. 6 [7] I fear not the myriads of people arrayed against me on every side. (R)
G O S P E L
Luke 19:1-10
I wonder why Zacchaeus was so keen to see Jesus. He must have known that Jesus was a holy and righteous man and he is obviously aware of his own shortcomings! I wonder what Zacchaeus hoped to gain by seeing or even meeting Jesus. Anyway, we all know the end of the story and praise God that he was willing to repent and make reparation for his sins. This is truly a story of salvation.
1 He came to Jericho and intended to pass through the town. 2 Now a man there named Zacchaeus, who was a chief tax collector and also a wealthy man, 3 was seeking to see who Jesus was; but he could not see him because of the crowd, for he was short in stature. 4 So he ran ahead and climbed a sycamore tree in order to see Jesus, who was about to pass that way. 5 When he reached the place, Jesus looked up and said to him, "Zacchaeus, come down quickly, for today I must stay at your house." 6 And he came down quickly and received him with joy. 7 When they all saw this, they began to grumble, saying, "He has gone to stay at the house of a sinner." 8 But Zacchaeus stood there and said to the Lord, "Behold, half of my possessions, Lord, I shall give to the poor, and if I have extorted anything from anyone I shall repay it four times over." 9 And Jesus said to him, "Today salvation has come to this house because this man too is a descendant of Abraham. 10 For the Son of Man has come to seek and to save what was lost."
my reflections
think: Am I like Zacchaeus or just the opposite?
_________________________________________________________

God's special verse/thought for me today________________
_________________________________________________________

T O D A Y ' S BLESSING LIST
Thank You Lord for: ____________________________________
_______________________________________________________
READ THE BIBLE IN ONE YEAR Acts 7-9
GETTING TO KNOW THE SAINTS
Saint Margaret Mary Alacoque Margaret Mary of the 17th century was the French nun to whom Jesus revealed His Sacred Heart. When her father died, Margaret Mary s aunt and uncle moved in with her and her mother. Both suffered in the hands of their relatives. Margaret Mary, who grieved most for her mother, sought refuge in the garden to cry and pray.
Years later, the saint had to decide on her vocation. Her mother and other relatives wanted her to marry but she was considering entering the convent. Margaret Mary chose the latter. She joined the Visitation sisters. The nun was slow and clumsy that it made the other sisters impatient with her. Jesus, however, loved her so much. He appeared to the saint and asked her to spread the devotion to His Sacred Heart. People thought the saint did not actually see Jesus and was actually making up the story. They were furious at her for spreading the devotion. Jesus remained faithful to the saint. He blessed her hard work and sufferings, allowing the devotion to the Sacred Heart to spread all over the world.
Through the Sacred Heart of Jesus, the Lord allowed His promises to be made known, My divine Heart shall be the safe refuge in the last moment to all those who receive Holy Communion on the First Friday for nine months in a row I will comfort them in all their afflictions. I will establish peace in their homes. I will bestow abundant blessings on all their undertakings. I will bless every place where a picture of my Heart shall be displayed and honored.
Saint Margaret Mary died on October 17, 1690 and was canonized by Pope Benedict XV in 1920.
http://www.daughtersofstpaul.com/saintday/m10.html#BM3
http://www.catholic-forum.com/saints/saintm14.htm
ZACCHEUS IS US
The story of Zacchaeus never fails to fascinate me. It draws out – for me – the following points to ponder…
. WE ARE "ZACCHAEUS."
It is a sorry thing that Zacchaeus is often identified as the wealthy and corrupt chief tax collector. As such, many times his story is compared with the tax collectors of our time. But Zacchaeus stands for all of us. "Zacchaeus" means "pure." Yet, the man did no justice to his name. He lived the opposite life of what his name signified. Are we not that kind too? We have a beautiful name to keep: our Christian baptism. But often we live a split-level life.
. GOD'S GRACE IS PASSING BY , LET US CLAIM IT .
Twice, the Gospel narrative says: Jesus simply intended to pass by Jericho as he was on his way to Jerusalem. But Zacchaeus was quick to attract the Lord's attention. Though a chief tax collector, he forgot all about his stature and his position. He climbed a tree to see Jesus… and Jesus saw him, in return. Jesus singled him out!
. GOD'S LOVE INSPIRES US T O SOME RADICAL RESPONSES.
Zaccheus, once he was touched by the love and compassion of Jesus, stood up and said: "Behold, Lord, half of my possessions I will give to the poor, and if I had extorted anything from anyone, I shall repay it four times over." This was a "declaration of bankruptcy"! Half of Zacchaeus' worth he gives to the poor. The remaining half he uses to repair damages due to extortion with a fourfold interest.
God's love and mercy is truly an experience of an unbelievable love… love that is overflowing. Hence, one's response is also an unbelievable show and overflow of goodness. This is what happened from Zacchaeus… to Francis of Assisi. Fr. Domie, SSP
REFLECTION QUESTION: Are you Zacchaeus?
LORD JESUS, daily you pass us by. Through events, through persons, through places. I can never stop counting the many ways of your passing by. Give me the grace to pay attention to your passing by. Never let me be indifferent to the graces that you can give. Interrupt me in my busyness. Let me open up to your transforming and healing ways. Amen.
St. Ampelus, martyr, pray for us.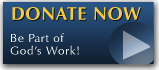 The FEAST is one of the happiest places on earth.

Click Here to find a Feast near you!
KERYGMA TV! is BACK
KERYGMA TV is on a new time slot and new channel Sundays 8 a.m. at IBC 13
Need Counseling? No Landline?
Now, you can use your mobile phone to call a friend for counseling at 09228407031. Or you may call our landlines 7266728, 7264709, 7259999 Mon-Fri 24-hrs, Sat 6am-5pm, Sun 6am-10am
BO BLOGS!
Go to Bo's Official Site and read his almost daily blog! Its not news, but thoughts and musings of Bo Sanchez. Get to know Bo in a more personal way --and find out what it means to live the life of a preacher. You get to enrich your faith as well.
DONATION
Remember to always donate your "first fruits"-not the last. Click on the "Donation" Box under the members menu - and you'll even see links to the nearest branches of the Banks where you can deposit.