READINGS for 2007-11-18
REMEMBERING CELSO
When will this happen? – Luke 21:7
About three years before his death, my husband, Celso, would say from time to time,"I am ready to go anytime. But I would like to die in my sleep." He would also say, "I don't want people looking at me when I am dead. Bury me immediately." The Lord granted his first wish. I wanted to grant him his second, but family and friends prevailed upon me. And so at his casket I whispered to him, "I'm sorry, but please give us these few days to be with you longer."
At his wake, it was SRO from Day 1– literally a 24-hour vigil. Even those with whom he had lost touch for years came. Celso's favorite saint was St. Augustine, because he saw his life patterned after this saint. Just like St. Monica who prayed for her son St. Augustine for years, my mother-inlaw never stopped praying for Celso to change. And Celso, like St. Augustine, never looked back when he heeded God's call. Celso died on the Feast of St. Augustine.
During moments when I have how-I-wishhe- was still-around thoughts, I remember the little consolations of his peaceful demise on the Feast Day of his favorite saint. Because of these, I am consoled. He is loved and so am I. Chelle C.
REFLECTION:
How do I know I am loved?
For the consolations You give me, I praise You. For the strength You give me when times are tough, I praise You more.
1st READING
Malachi 3:19-20
Fire is a biblical symbol for purification. It is a very apt one as anyone who has suffered burns, even only slightly, knows how painful they can be. The same is true of any purification. There is pain attached to ridding ourselves of the sins that we have done. There is pain attached to conversion – leaving behind the illicit pleasures of a misspent life. Yes, there is pain, but it is all worth it when we consider that the reward is eternal life with God.
19 Lo, the day is coming, blazing like an oven, when all the proud and all evildoers will be stubble, and the day that is coming will set them on fire, leaving them neither root nor branch, says the LORD of hosts. 20 But for you who fear my name, there will arise the sun of justice with its healing rays.
P S A L M
Psalm 98:5-6, 7-8, 9
R: The Lord comes to rule the earth with justice.
5 Sing praise to the LORD with the harp, with the harp and melodious song. 6 With trumpets and the sound of the horn sing joyfully before the King, the LORD. (R) 7 Let the sea and what fills it resound, the world and those who dwell in it; 8 let the rivers clap their hands, the mountains shout with them for joy. (R) 9 Before the LORD, for he comes, for he comes to rule the earth; he will rule the world with justice and the peoples with equity. (R)
2nd READING
2 Thessalonians 3:7-12
No one has the right to be a freeloader on any community. All of us must take up the responsibilities that have been given to us and make the necessary contribution that marks us as members of the society in question. There are times when our individual contributions are greater than the average and that is a privilege. There may be times when it is less than the average for a good reason. That too is a part of life. Let us avoid the sins of lethargy and laziness and seek to contribute all that we can to the building of the Kingdom of God.
7 You know how one must imitate us. For we did not act in a disorderly way among you, 8 nor did we eat food received free from anyone. On the contrary, in toil and drudgery, night and day we worked, so as not to burden any of you. 9 Not that we do not have the right. Rather, we wanted to present ourselves as a model for you, so that you might imitate us. 10 In fact, when we were with you, we instructed you that if anyone was unwilling to work, neither should that one eat. 11 We hear that some are conducting themselves among you in a disorderly way, by not keeping busy but minding the business of others. 12 Such people we instruct and urge in the Lord Jesus Christ to work quietly and to eat their own food.
G O S P E L
Luke 21:5-19
The world can be a very deceptive place. The arguments against Christianity and the moral code that we follow can also be very deceptive. This is why we need to stand together in faith to ward off any of the attacks and temptations that will come against us. This is why we are called into the Body of Christ; into the protective environment of the Church – so that we will never have to stand alone. The battle for souls is a very real one and one that is being fought all of the time. Let us do what we can to stand by one another and lend a helping hand whenever possible.
5 While some people were speaking about how the temple was adorned with costly stones and votive offerings, he said, 6 "All that you see here — the days will come when there will not be left a stone upon another stone that will not be thrown down." 7 Then they asked him, "Teacher, when will this happen? And what sign will there be when all these things are about to happen?" 8 He answered, "See that you not be deceived, for many will come in my name, saying, 'I am he,' and 'The time has come.' Do not follow them! 9 When you hear of wars and insurrections, do not be terrified; for such things must happen first, but it will not immediately be the end." 10 Then he said to them, "Nation will rise against nation, and kingdom against kingdom. 11 There will be powerful earthquakes, famines, and plagues from place to place; and awesome sights and mighty signs will come from the sky. 12 Before all this happens, however, they will seize and persecute you, they will hand you over to the synagogues and to prisons, and they will have you led before kings and governors because of my name. 13 It will lead to your giving testimony. 14 Remember, you are not to prepare your defense beforehand, 15 for I myself shall give you a wisdom in speaking that all your adversaries will be powerless to resist or refute. 16 You will even be handed over by parents, brothers, relatives, and friends, and they will put some of you to death. 17 You will be hated by all because of my name, 18 but not a hair on your head will be destroyed. 19 By your perseverance you will secure your lives."
my reflections
think: Let us avoid the sins of lethargy and laziness and seek to contribute all that we can to the building of the Kingdom of God.
_________________________________________________________

God's special verse/thought for me today________________
_________________________________________________________

T O D A Y ' S BLESSING LIST
Thank You Lord for: ____________________________________
_______________________________________________________
READ THE BIBLE IN ONE YEAR Acts 1-3
SABBATH PAUSE
My weekly time with God
THANK YOU LIST
Things to be grateful for from the past week
________________________________________________________________
________________________________________________________________
_________________________________________________________________
SPECIAL NEEDS
Things to ask God for in the coming week
________________________________________________________________
_________________________________________________________________
________________________________________________________________
HIDDEN TREASURE
Most important word God told me this week
________________________________________________________________
_________________________________________________________________
_________________________________________________________________
LET NOT THE SYMPTOMS DECEIVE YOU
I am the eldest of three siblings. Time was when we took it for granted that our parents – Papa and Mama – would always be around for us, as they had always been. But now, it dawned on us that they are aging, and aging fast. They have been sickly. We have learned to be more sensitive their needs. One thing their doctors told us: never simply say–"It's just a fever," or "It's just an elevated sugar level." These, they emphasize, are symptoms that may indicate more serious health problems, like a viral threat.
In our Gospel, Jesus implies the same thing about earthly experiences of excitements, wars, calamities. All these changing moods of our place and time should remind us: this life is not the permanent one. Everything here is transitory, passing. We should not be overly taken by joys and successes, and we should not also be overwhelmed by disasters. The Jesuit philosopher Teilhard de Chardin says it well when he maintained that the whole universe is moving towards a point of unity and perfection: the "Omega Christ." In the Book of Revelations, amidst the equally unseating experiences of persecutions and uncertainties that the early Christians faced, the Jesus in glory revealed to John the evangelist: "I am the Alpha, and the Omega… the one who is and who was, and who is to come, the Almighty" (Rev 1:8). Fr. Domie, SSP
REFLECTION QUESTION: As we come close to the end of yet another liturgical year in Church, dwell on these closing words of the Book of Revelations (22: 12-21): "Behold, I am coming soon. I bring with me the recompense I will give to each one according to his deeds. I am the Alpha and Omega, the first and the last, the beginning and the end… Blessed are they who wash their robes so as to have the right to the tree of life and enter the city through its gates… Let the hearer say 'Come.' Let the one who thirsts come forward, and the one who wants it receive the gift of life-giving water…"
Thank you, Lord, for once again reminding us of Your much awaited return. Give us the grace to prepare and be ready.
St. Anselm, abbot, pray for us.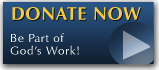 The FEAST is one of the happiest places on earth.

Click Here to find a Feast near you!
KERYGMA TV! is BACK
KERYGMA TV is on a new time slot and new channel Sundays 8 a.m. at IBC 13
Need Counseling? No Landline?
Now, you can use your mobile phone to call a friend for counseling at 09228407031. Or you may call our landlines 7266728, 7264709, 7259999 Mon-Fri 24-hrs, Sat 6am-5pm, Sun 6am-10am
BO BLOGS!
Go to Bo's Official Site and read his almost daily blog! Its not news, but thoughts and musings of Bo Sanchez. Get to know Bo in a more personal way --and find out what it means to live the life of a preacher. You get to enrich your faith as well.
DONATION
Remember to always donate your "first fruits"-not the last. Click on the "Donation" Box under the members menu - and you'll even see links to the nearest branches of the Banks where you can deposit.