READINGS for 2007-11-16
LEFT BEHIND
"I tell you, on that night two people will be in one bed; one will be taken and the other left." – Luke 17:34
"Me! Me! Me!" Five little voices would immediately shout whenever my dad announces that they would be attending a party.
In consideration of the host, as well as for their own sanity, my parents would often bring along only a kid or two and choose from their brood of five. The chosen one would be the object of much envy. Aside from the honor of being chosen, she would also get to wear the best clothes, eat the best foods, go to a magical place, and stay up way past our 9 p.m. curfew.
I remember the feeling of being left out.
Somehow the food tasted bland, the TV programs were boring, and none of the games were exciting because I was too busy thinking of what I was missing. The only consolation was the thought that missing the current party would give me a greater chance of being chosen for the next one, provided that I was on my best behavior all the time.
When the day of the Lord comes and the chosen ones are taken, I'm sure that I wouldn't want to be left standing and thinking of what I'd be missing. Worse, there would be no consolation at all because it would happen just once. So I stay in my very best behavior at all times – just in case! Cecille L.
REFLECTION:
What should you do to make sure you wouldn't be left behind?
I'm joyfully awaiting Your arrival, Lord.
1st READING
Wisdom 13:1-9
Sheer human knowledge can lead us to the wisdom of God if we are humble enough to follow its lead. Faith helps us to follow this path more easily. Once we arrive at the wisdom of God, faith becomes necessary to enter the door that leads to salvation. Jesus has unlocked that door for us all. Let us proceed to walk through it and so embrace the multitude of wonders and graces that lie in store for us on the other side.
1 All men were by nature foolish who were in ignorance of God, and who from the good things seen did not succeed in knowing him who is, and from studying the works did not discern the artisan; 2 but either fire, or wind, or the swift air, or the circuit of the stars, or the mighty water, or the luminaries of heaven, the governors of the world, they considered gods. 3 Now if out of joy in their beauty they thought them gods, let them know how far more excellent is the Lord than these; for the original source of beauty fashioned them. 4 Or if they were struck by their might and energy, let them from these things realize how much more powerful is he who made them. 5 For from the greatness and the beauty of created things their original author, by analogy, is seen. 6 But yet, for these the blame is less; for they indeed have gone astray perhaps, though they seek God and wish to find him. 7 For they search busily among his works, but are distracted by what they see, because the things seen are fair. 8 But again, not even these are pardonable. 9 For if they so far succeeded in knowledge that they could speculate about the world, how did they not more quickly find its LORD?
P S A L M
Psalm 19:2-3, 4-5
R: The heavens proclaim the glory of God.
1 [2] The heavens declare the glory of God, and the firmament proclaims his handiwork. 2 [3] Day pours out the word to day, and night to night imparts knowledge. 3 [4] Not a word nor a discourse whose voice is not heard; 4 [5] through all the earth their voice resounds, and to the ends of the world, their message. (R)
G O S P E L
Luke 17:26-37
Sin blinds us to the truth. If we fall deep enough into sin, we can be so badly blinded that it is difficult for us to see the way out. We should pray constantly for the grace to avoid this situation; we should pray just as constantly for those who have fallen into such depravity that somehow, in some way, the grace of God will reach them and lead them to true repentance and the gift of salvation.
26 "As it was in the days of Noah, so it will be in the days of the Son of Man; 27 they were eating and drinking, marrying and giving in marriage up to the day that Noah entered the ark, and the flood came and destroyed them all. 28 Similarly, as it was in the days of Lot: they were eating, drinking, buying, selling, planting, building; 29 on the day when Lot left Sodom, fire and brimstone rained from the sky to destroy them all. 30 So it will be on the day the Son of Man is revealed. 31 On that day, a person who is on the housetop and whose belongings are in the house must not go down to get them, and likewise a person in the field must not return to what was left behind. 32 Remember the wife of Lot. 33 Whoever seeks to preserve his life will lose it, but whoever loses it will save it. 34 I tell you, on that night there will be two people in one bed; one will be taken, the other left. 35 And there will be two women grinding meal together; one will be taken, the other left." 36 37 They said to him in reply, "Where, Lord?" He said to them, "Where the body is, there also the vultures will gather."
my reflections
think: Sheer human knowledge can lead us to the wisdom of God if we are humble enough to follow its lead. Faith helps us to follow this path more easily.
_________________________________________________________

God's special verse/thought for me today________________
_________________________________________________________

T O D A Y ' S BLESSING LIST
Thank You Lord for: ____________________________________
_______________________________________________________
READ THE BIBLE IN ONE YEAR John 16-18
GOD KNOWS WHO ARE HIS OWN
Amidst the boredom and drudgery of life, the good and the bad mix. Among the drinking and merry-making crowd, Noah lived a different life – unnoticed by all, except God. Among the perverse crowds of Sodom and Gomorrah, Lot lived a different life – something known only to God.
Life does not readily make us able to identify who is the good, and the bad. Sometimes, life even reverses the signs: the bad guys get all good results and business, while the good men languish in poverty and want. Illness strikes both good and bad; death comes to take both good and bad. BUT GOD KNOWS HIS OWN! Between two men lying in bed, and between two women grinding grain, God knows whom to take and whom to leave behind. Men and women may not see the good men and women among the crowd… but surely, God knows. Amidst the fact that today's Gospel is about the end times, it brings to us words of assurance and consolation. God knows his own!
Let us not then grow tired and weary about being consistently good… even if others do not seem to notice, even when the world seems to reward only those who are cunning and crooked in their ways. God can read through the heart. God knows what each one of us is all about. Fr. Domie, SSP
REFLECTION QUESTION: Open your Bible. Read and pray PSALM 139.
Thank You, Lord, for making me Your own.
St. Agnes of Assisi, abbess, pray for us.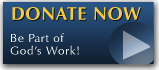 The FEAST is one of the happiest places on earth.

Click Here to find a Feast near you!
KERYGMA TV! is BACK
KERYGMA TV is on a new time slot and new channel Sundays 8 a.m. at IBC 13
Need Counseling? No Landline?
Now, you can use your mobile phone to call a friend for counseling at 09228407031. Or you may call our landlines 7266728, 7264709, 7259999 Mon-Fri 24-hrs, Sat 6am-5pm, Sun 6am-10am
BO BLOGS!
Go to Bo's Official Site and read his almost daily blog! Its not news, but thoughts and musings of Bo Sanchez. Get to know Bo in a more personal way --and find out what it means to live the life of a preacher. You get to enrich your faith as well.
DONATION
Remember to always donate your "first fruits"-not the last. Click on the "Donation" Box under the members menu - and you'll even see links to the nearest branches of the Banks where you can deposit.